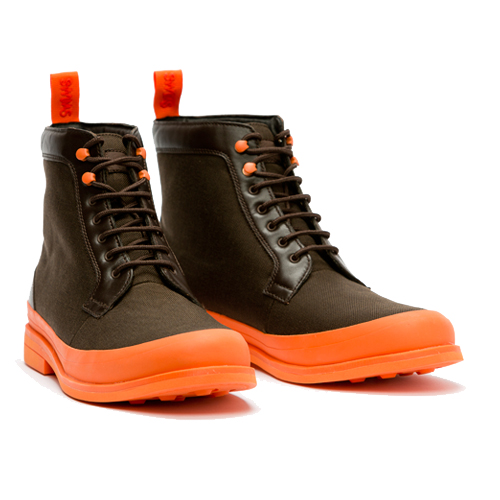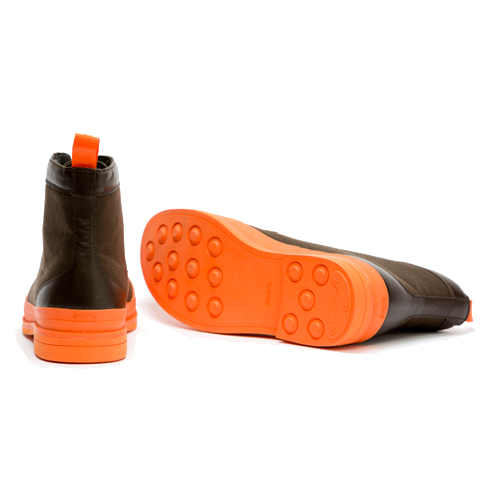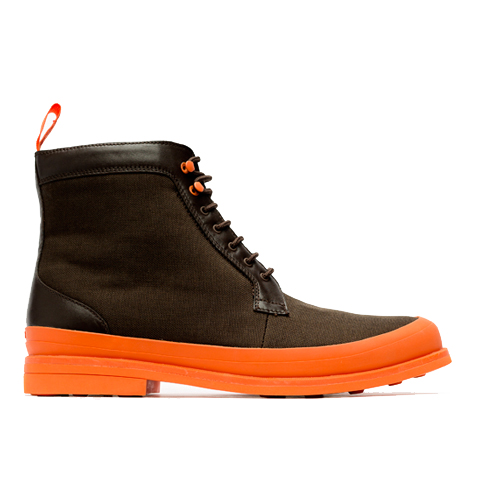 Norwegian brand SWIMS are creators of functional footwear that is made to withstand inclement weather.
The Harry boot by is a handsome blend of a winter boot and a galosh. These are a great option for footwear as the snow melts and the wet conditions persists.
The shoes are constructed from a water-resistant fabric and calf leather, it is complemented with a moulded, protective "galosh-belt" – perfect for keeping rain, snow and dirt out.
What we love about this piece are the orange galosh bottoms that are integrated with the boot.
Available online at SWIMS.