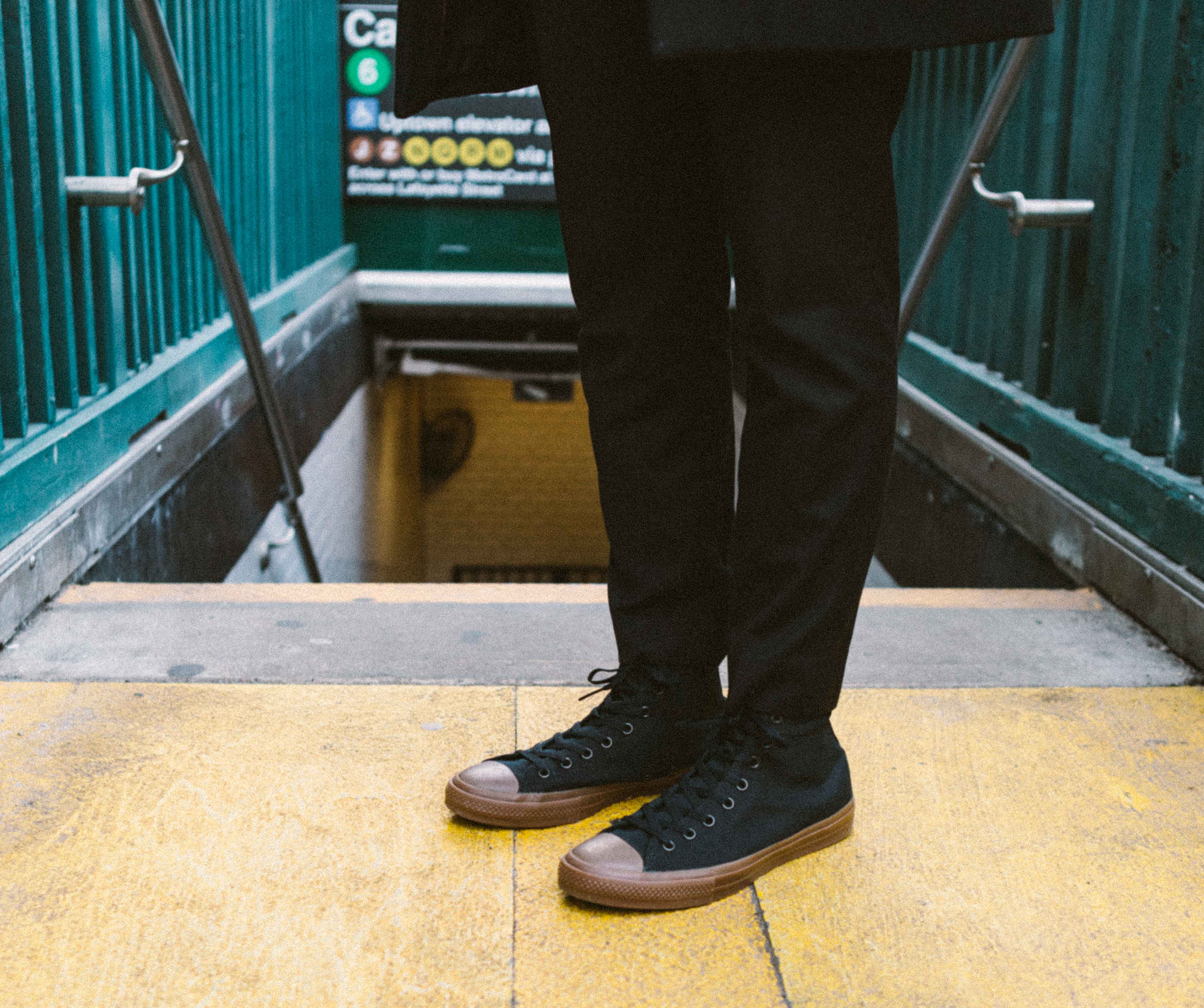 ---
It has been about two years since Converse's Chuck Taylor II was officially released, and since then it has quickly become a footwear essential. Not only because of its recognizable silhouette, which makes it a Chuck through and through, but also because of its twenty-first century enhancements. In a World where technology is constantly being updated, it was about time that one of our favourite sneakers does too. As most of us know by now, the Chuck II features a Tencel Canvas that offers better durability, a padded perforated micro-suede liner for breathability, and a non-slip gusseted tongue. It's stylized with monochrome eyelets and an embroidered All Star patch. The icing on the cake is the ultra comfortable Lunarlon insole borrowed from Nike. No longer is it discomforting for us to wear our Chucks all day.
Over the years, many stories have been written about the classic Chuck Taylor, we've seen them on the feet of notable figures in movies and music videos. But what about the Chuck II? That's what Converse and many of its loyalist are trying to do as we speak. This is why Converse invited us to New York, they want us to tell our very own Chuck II story using our point-of-view. The city served as the perfect backdrop as we looked for locations to pose in. It's citizens walked by us as we took our photos on the busy sidewalks. Whether its tourists who are shooting or professional photographers wielding the camera,  it seems they are accustomed to seeing impromptu photoshoots.
That's where we joined fellow Canadians, Chris Chiu from The Brag Affair, and Christian Cantelon from SneakerTalkCA to capture imagery of the yet to be released Gum soled iterations of the sneaker. It's within the resulting imagery where you can see how each of us wore our Converse differently, despite the little differences between each pair. Both Chris and Christian have taken a streetwear approach with ripped denim, and pinned rolled pants. Followed by layering hoodies underneath a satin bomber and a long overcoat. In contrast to our editor, he wore his black hi-top gum soled Chuck II with cropped trousers, a black overcoat, a denim jacket with a white oxford shirt. Thus given the Chucks a more formal look. Chucks like the streets of New York share similarities in many ways, they are all taking us somewhere, but its how we dress that makes us different from each other.
You can pick up a pair of the gum soled Chuck Taylor II tomorrow, March 1st, at Foot Locker Canada.
---