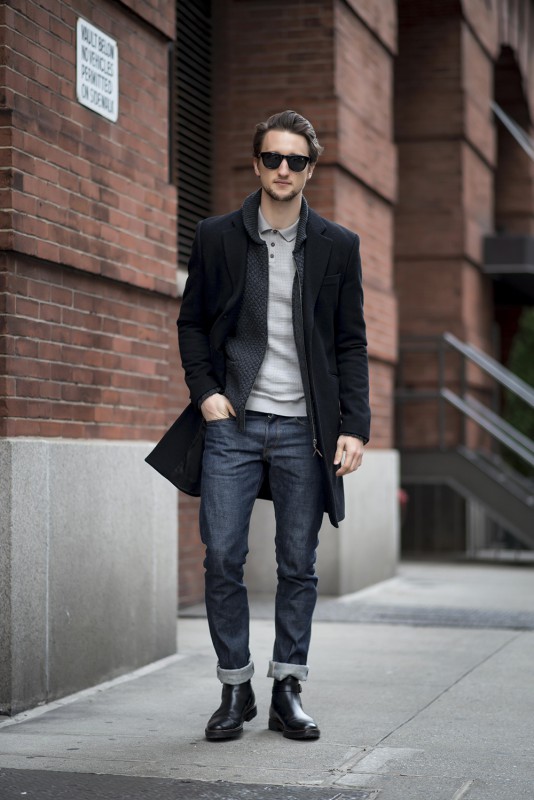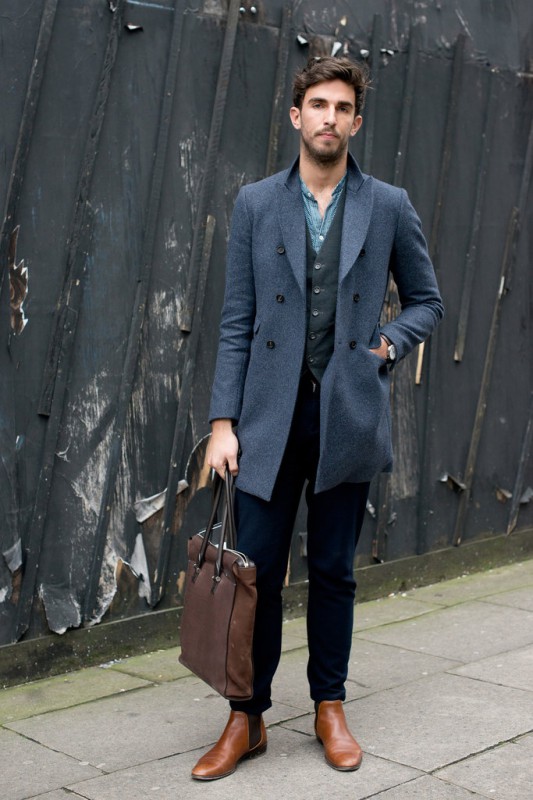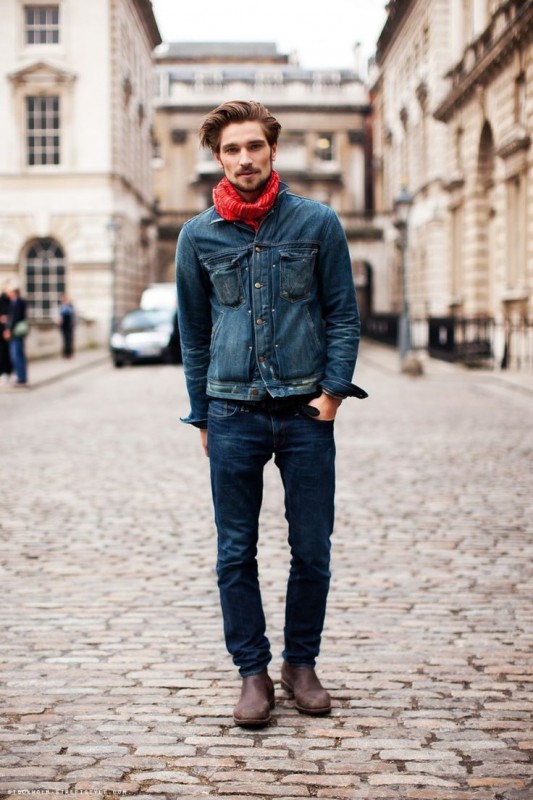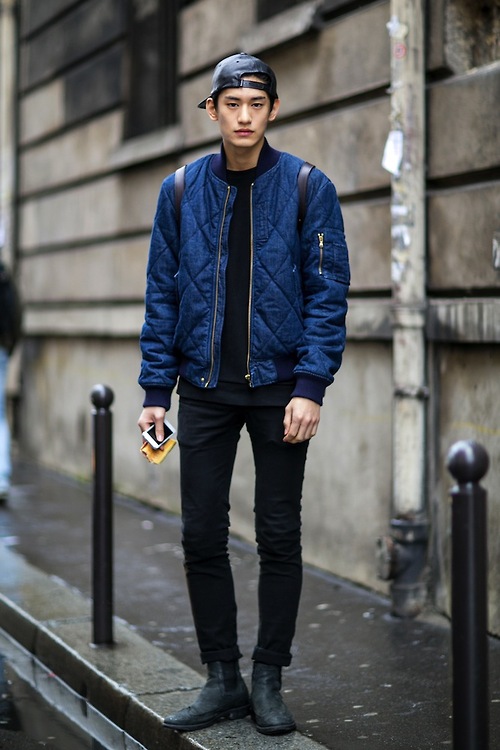 One can trace the origins of the Chelsea boot to the Victorian era, where it was worn by both men and women. It was later popularized during the British Mod era in the 1960's.
It is safe to say that the Chelsea boots have become a footwear staple and thanks to its construction, they are extremely functional. While they are not particularly warm, they do keep out the elements with its wrap-around design, but if worn with wool socks, you'll be good to go.
There are many seasonal versions of the boot. You can find a pair with a rugged sole for the Winter, or a lightweight sole for warmer temperatures.
As you can see from the looks that are featured above, the boot can be worn a number of different ways, from casually to formally.
One of our favourite versions of the Chelsea boots is from Dr. Martens and Hunter.
Photo credit:
Christina-Perez
One Dapper Street