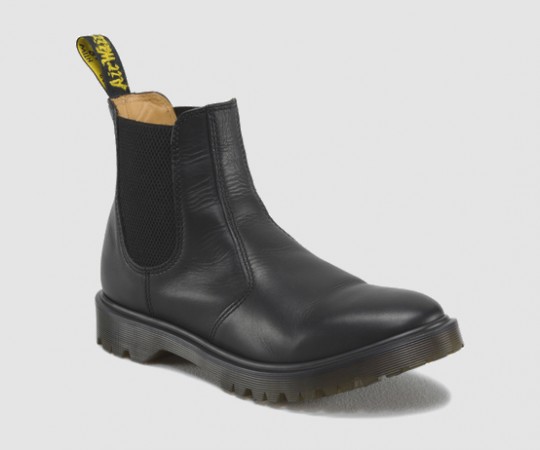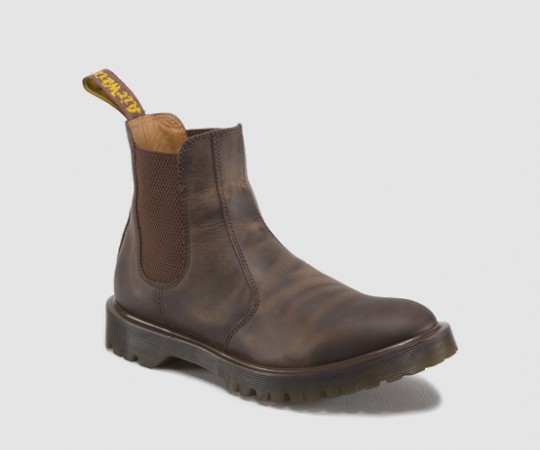 The Chelsea boot traces its origins to the Victorian era, where they were found on the feet both men and women. Jumping ahead to the 1950s and 60s they were popularized by the Mod subculture in England. Today, they are heralded as a footwear staple.
Dr. Martens' has a collection of chelsea boots that we are fans of, particularly from their Core Milled collection. The boots are constructed from supple leathers, classic shapes and agricultural-inspired styles, given a distressed and worn-in look.
The black Chelsea is made from an aged greasy leather, its oily coating gives it a waxy feel. The leather is then further distressed to give it an aged look. The second is constructed from a brown crazy-horse leather that has been distressed to exhibit a worn-in appearance.
Both boots features a classic Heel Loop, elastic gusset, air-cushioned sole, oil and fat-resistant, good abrasion and slip resistance.
The unisex boot is offered in sizes for both genders.
$140.
Browse other Chelsea boot styles at Dr. Martens.