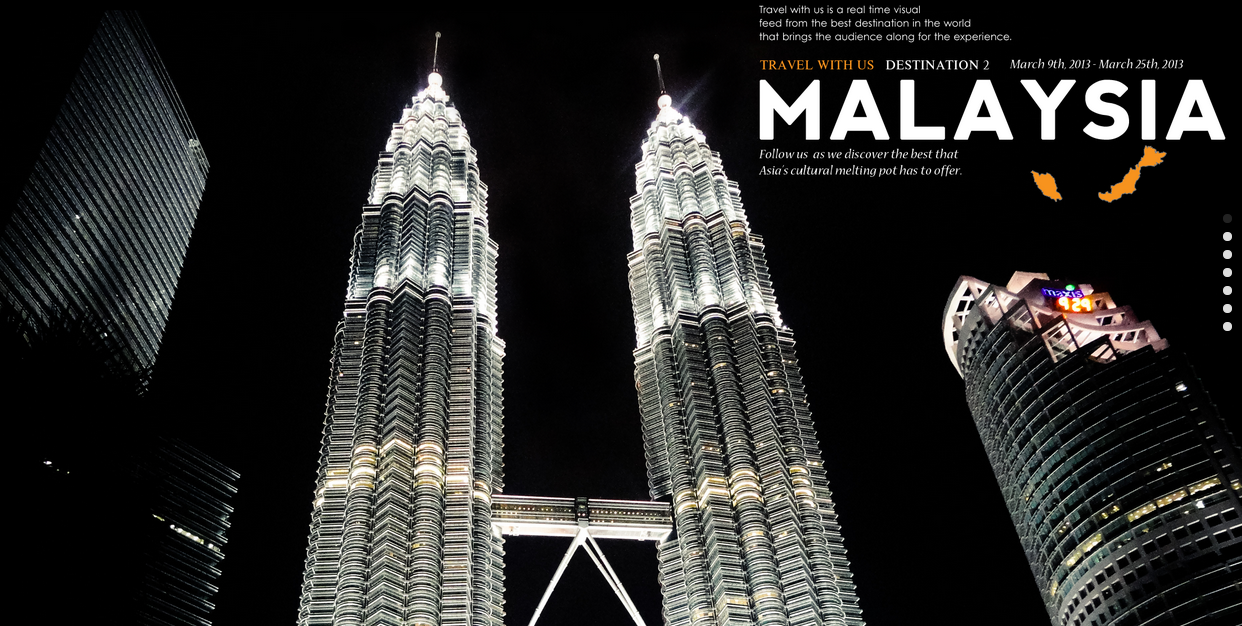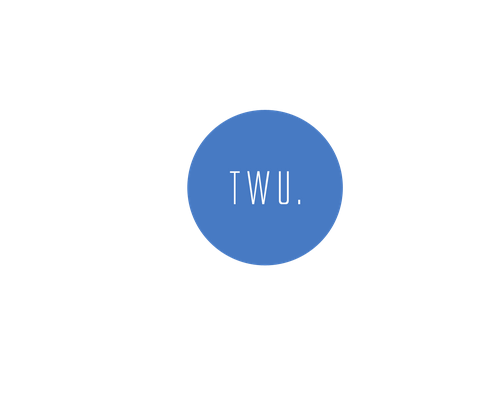 I'm really excited to bring you all on our next TRAVEL WITH US trip. This time we take you to beautiful Malaysia where we will be exploring the beautiful country and bringing you live updates. As usual we've called upon some of our influential peers & friends to join us on this trip. Make sure to follow our journey!
TRAVEL WITH US is a real time visual feed from some of the most breathtaking destinations in the world bringing the audience along for the experience. TRAVEL WITH US is an ongoing lifestyle digital initiative that marries multiple journeys together for a continuous experience all year long.The focus of TRAVEL WITH US is to create a unique experience for viewers/consumers, allowing for an in depth look into the countries we visit and all they have to offer.
TRAVEL WITH US is all about the digital sphere. Activating socially allows us to truly connect with the consumer as well as engage with them real time. We document the entire experience through the popular social media platforms, Instagram, Twitter, and Facebook. All of these streams are simultaneously combined on a customized microsite for a complete and interactive user experience.
Next Destination: Malaysia
Dates: March 9th to March 25th
Event: Malaysia Grand Prix March 23rd & 24th
Social hashtag: #travelwithusmalaysia
Guest: Highsnobiety, Inqmind, TrendHunter ,Naskademini, Travel With Us
Host: Marcus Troy & Daniella Etienne from BHD
Brand partners: RIMOWA , Lazy Pants
Follow: @marcustroy @TheBHD
Next Destination: Malaysia
Social hashtag: #travelwithusmalaysia
Guest: Highsnobiety, Inqmind, TrendHunter ,Naskademini & Travel With Us
Host: Marcus Troy & Daniella Etienne from The BHD
Brand partners: RIMOWA , Lazy Pants
Follow: @marcustroy @TheBHD  @naskademini @Petewilliams @Highsnobiety @gregmwashington @inqmind @mcgurk @travelwithusco @meghanyuriyoung
You can see the full experience here: Travel With Us (make sure you play around with it, there is a lot to see)
Visit the live feed starting tomorrow here: Live Feed