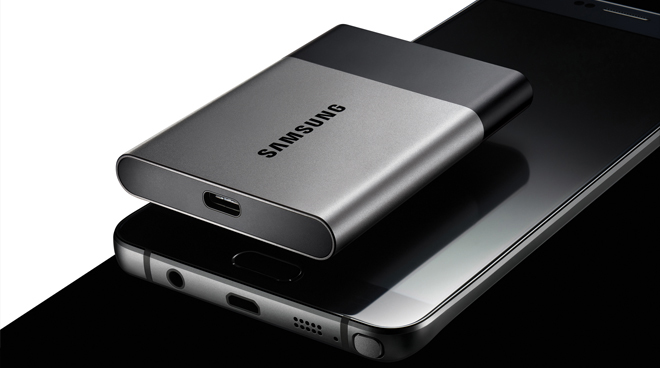 This coming February, Samsung will be releasing a new portable SSD (Solid State Drive) that is designed to meet the needs of today's fast moving lifestyle. The portable SSD T3 is the size of a palm and it is offered in memory segments of 2TB, 1TB, 500GB and 250GB. The device is light and capable of withstanding up to 1500G of shock making the device capable of being taken around everywhere.
In terms of writing speed, the T3 provides super fast file transfers with speeds of up to 450MB/s with a USB 3.1 interface. What's more is that that the adopted USB 3.1 Type C connection allows the T3 to be compatible with a wide range of USB supported devices, including the latest Android smartphones, iPhone, Tablets and Computers.
Be on the look out for the device's release next month.