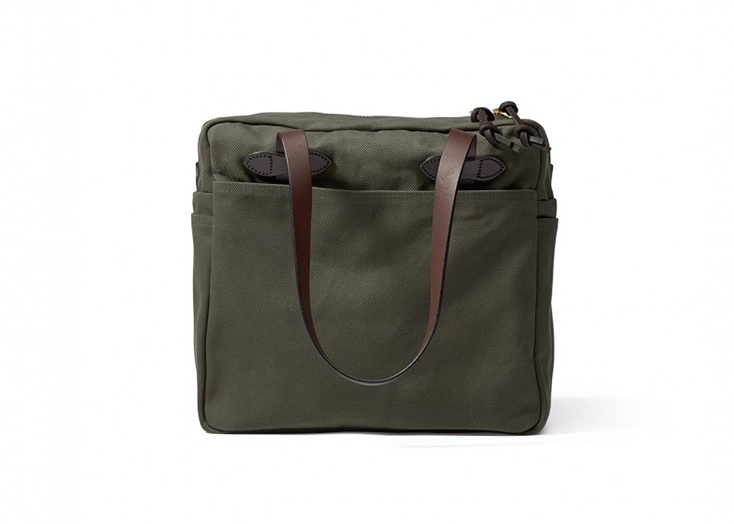 Filson Tote Bag – $170
---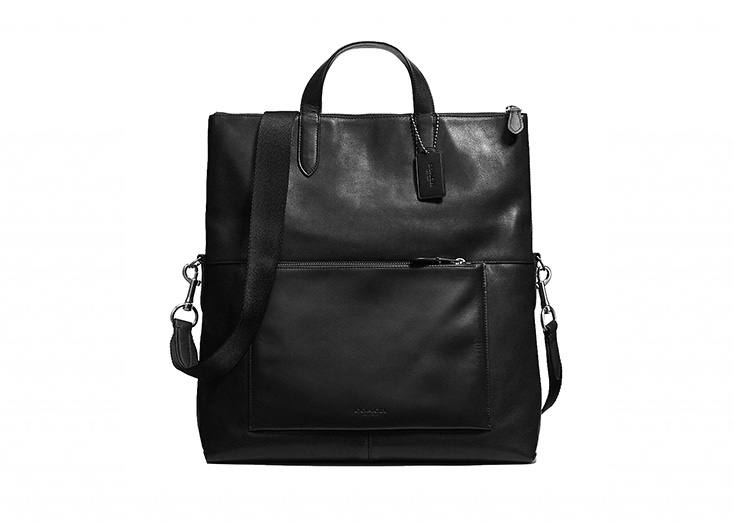 Coach Foldover Messenger Tote Bag – $450
---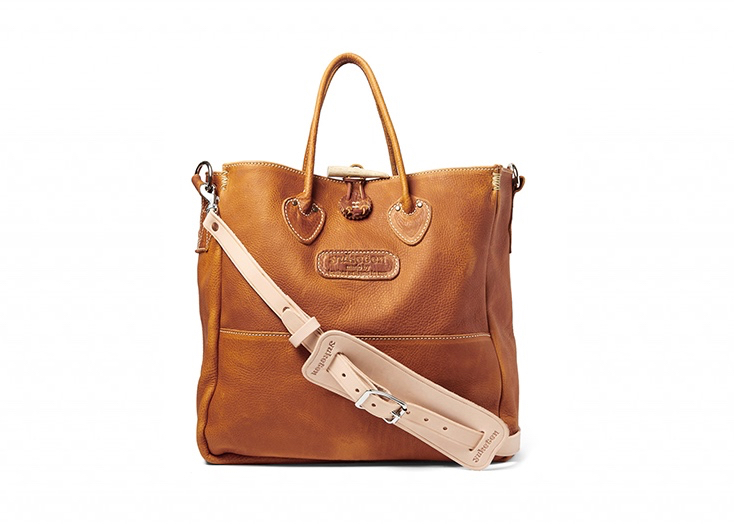 Yuketen Tote Bag – $550
---
Tote bags are great for carrying your everyday essentials. Since they come in many shapes and sizes, we suggest that you invest in one that not only looks fantastic but durable enough for daily use. We also appreciate ones that are made with full grain leather or canvas and that can be closed with either button snaps or zippers.
The first is from Filson, the heritage brand is known for their longstanding commitment to quality. Their tote bag is crafted from a water-repellent and abrasion-resistant canvas. The functional details consist of four pockets and a rustproof brass zipper closure. Its overall construction allows you to carry heavier objects.
If you want a tote that is more sophisticated looking, Coach offers one of the best options out there. Their Manhattan tote is made from a smooth glovetanned leather and it can be carried as a tote or folded to resemble a messenger bag.
This tote bag from Yuketen is one of the most expertly crafted pieces out there. It is handcrafted in their Maine factory from sturdy full-grain leather. This material ensures longevity and develop a unique patina as it ages. Inside the tote, you'll find pockets to hold everything you need for the day.