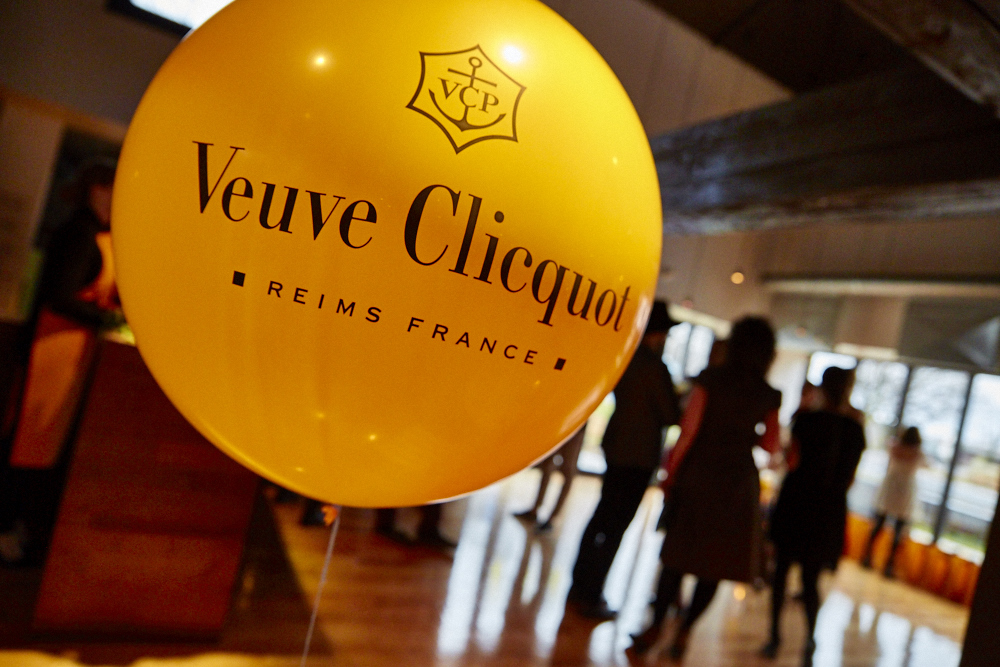 Veuve Clicquot celebrates the coming of Yellow Week in Montreal a few weeks early with a small gathering at Park Jean Drapeau. The park hosts to the notable events like the annual Canadian Grand Prix and Osheaga, a huge outdoor music festival. This marks the fourth consecutive year that Yelloweek is back to celebrate. This year, Veuve Clicquot will take Canadians on a journey inspired by Madame Clicquot's passion for embracing life, as well as the House's legendary qualities and joie de vivre. Yelloweek will take place simultaneously in the Atlantic provinces, Quebec, Ontario, Alberta, and British Columbia from May 1 to 7.  Each province will interpret the "Destination Clicquot" theme in a way that uniquely highlights the spirit of each participating city.
Here is what Montrealers should expect for this year's Yelloweek!
Yellow BRUNCH is a Sunday tradition à la Veuve Clicquot, kicks the week off in appropriately gourmet style.
Yellow TABLE is an adventure for your taste buds, featuring a specially designed Veuve Clicquot pairing menu at the finest restaurants each city has to offer.
Yellow BY THE GLASS: Veuve Clicquot aficionados can raise a flute of champagne to celebrate Yelloweek, while nibbling on hors d'oeuvres created by the chef at each establishment.
Yellow NIGHT will capture Veuve Clicquot's festive spirit with extravagant soirées fit for royalty.
Yellow BOUTIQUE: Be sure to visit the shop, Alton Gray, in the Carrefour Laval to get your hands on exclusive Clicquot-branded items. The pop-up boutique will be around for the entire month of May.

Yellow HOTEL: Veuve Clicquot is working in partnership with Le Germain Hotels in Montreal and Toronto to offer guests a luxurious overnight stay full of surprises!
Check out the full schedule online at Yellow Week.