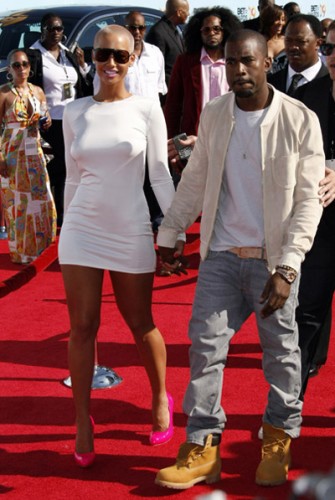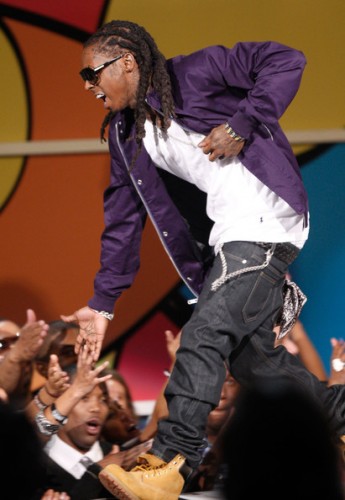 I was extremely happy to see Lil Wayne wearing Timberland construction boots last night at the BET Awards. It brought back memories of nostalgia from my younger days. Do you guys remember when everyone and their mothers wore "Timbos"? What made his choice of footwear interesting is that no one really wears Construction Timbo's like they used too. For Wayne to choose such a nostalgic item might speak volumes on his taste level. It is always surprising to see a "rapper" wear something out of "today's ordinary" I think it makes quite the statement. This morning I also came across Kanye on the red Carpet rocking Timberland's (which isn't surprising), I think these 2 guys just boosted the stock prices of Timberland this morning. Could the Timberland Construction boots be making a comeback? We all know the heavy influence of work wear apparel in fashion at the moment. I wouldn't be surprise to see a resurgence in the construction boot look, but this time I think it would be worn in much cleaner and more fashionable aesthetic.
I think I still got a fresh pair on ice somewhere.
Your thoughts?
* Update Picture of Kanye rocking a black pair.