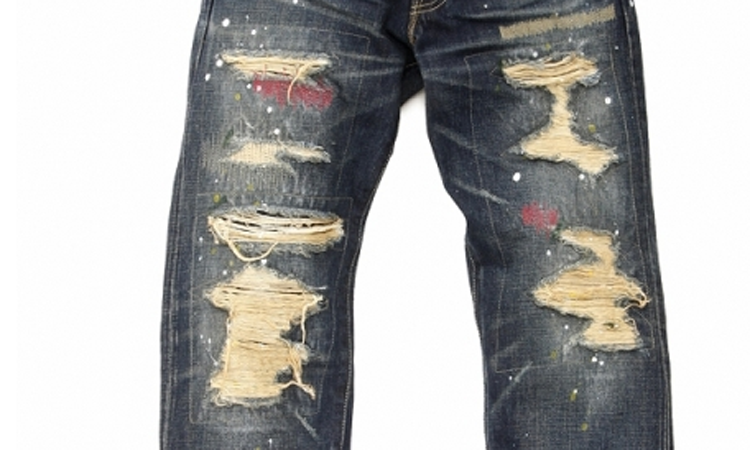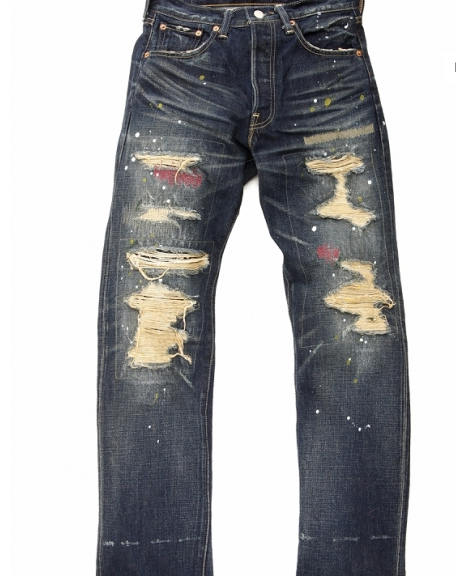 I think the ripped jean trend is going to come back in a big way for the fall. I think some brands might have a little trouble selling ripped jeans because of price and whatnot so people will take a "do it yourself" approached. While I was researching the net to back up my thoughts on this trend I stumbled upon the sartorialist article on considering ripped jeans.
I've listed some do it yourself tips.
Prepare to cut them, either while wearing them or with them off. It's easier if they are on you, because you can judge positioning easily, but be extra careful to avoid cutting yourself. To avoid making mistakes, use a pencil or fabric pencil to trace out the area you are planning on cutting.
Rub the jeans. Start with rough sandpaper and rub hard across the front of your knees and thighs. Then rub the blade of the knife against the lines. If the lines are horizontal, rub the knife vertically (and vice versa).
Make some holes. When you have created a slit, take the pointy end of the knife and rub it against the edges until you see the white strings going in the opposite direction. Keep doing this until you have the desired hole size. Repeat this until you have your desired number of holes in the pants.
To cut a knee hole, it's best to sand down the knees the most. They will begin to fray and holes will begin to form. Spread apart the holes within the desired location as far as you want the hole to extend with the tip of a knife, then rub the edges with the knife so that they get fuzzy and messy.
Age them a bit. When the jeans are finished, throw them in the water with a little bit of bleach to age them a bit. Then dry them. The washing will also fray the cuts and make them look better. Or you could use a cheese grater, they work amazingly too.
Stand back and admire your work. Voila! You have just created your own unique ripped jeans
Wash your jeans. Washing your jeans will begin to make them fray, increasing the distressed look, and will remove the bleach you soaked them in. Be sure to use hot water. After washing them, place jeans in dryer on high for about 15 minutes with fabric softener sheets.