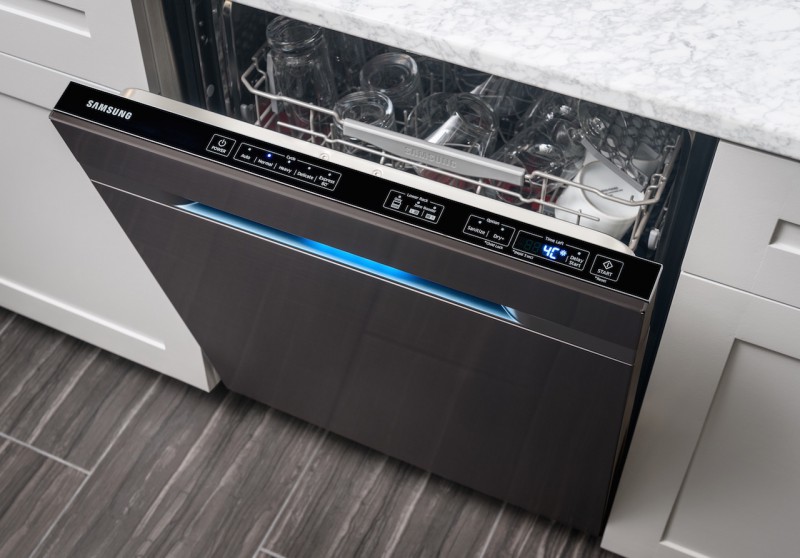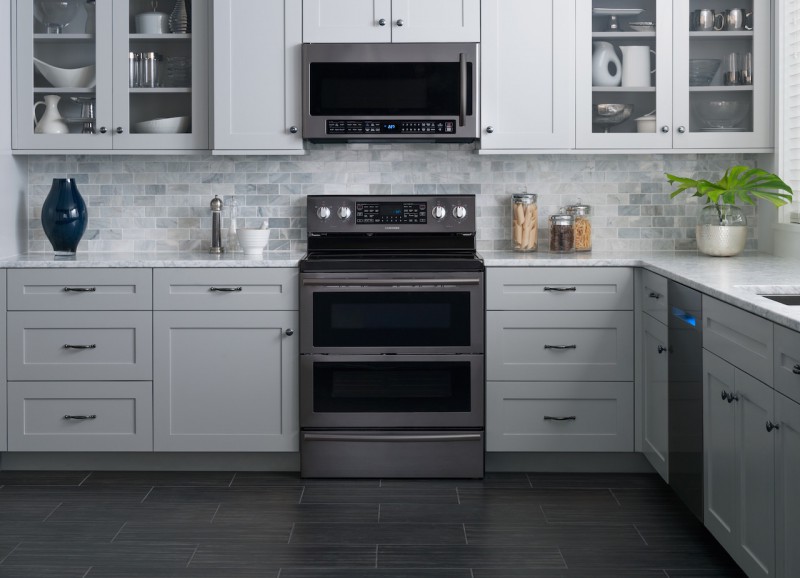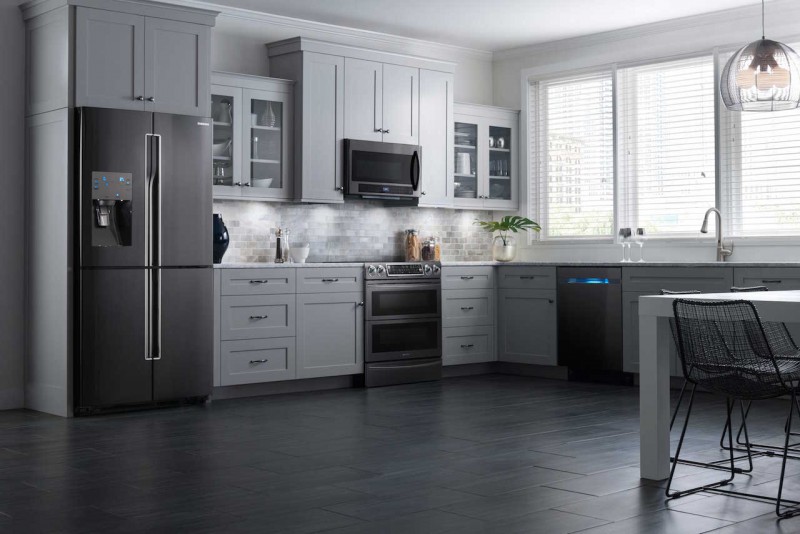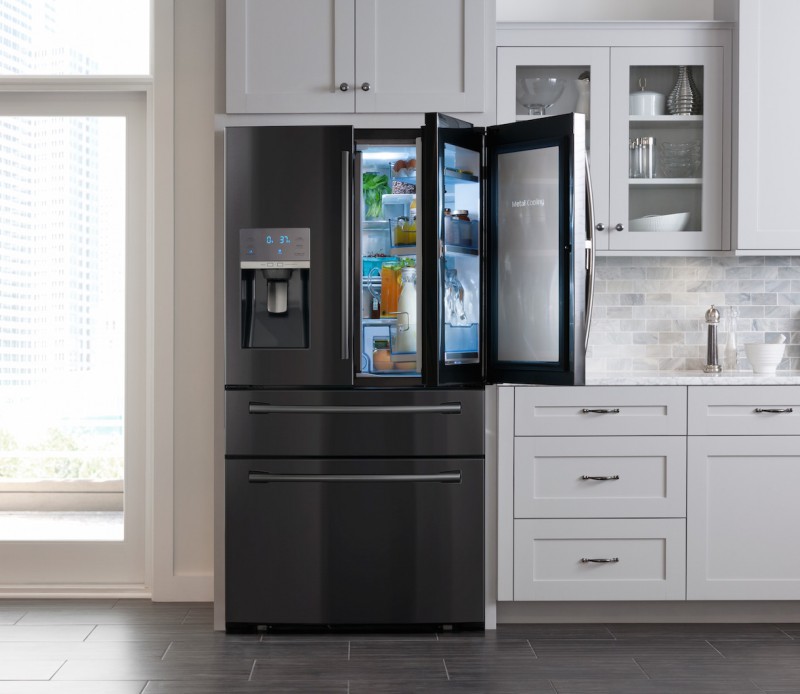 No matter how you furnish your kitchen, stainless steel appliances will always look great. Samsung has designed an assortment all-black appliances that accomplishes that.
The 4-Door French Door Refrigerator is built with a see-through food showcase door that aims to reduce energy consumption and organization. Meanwhile, the stainless steel interior retains cold better than plastic, which means the temperature of the fridge won't rise as quickly when opened.
To help you watch your cooking times and temperatures, there is a matching Electric Flex Duo with Soft Close and Dual Door. The oven features built-in wifi connectivity, which allows you to start/stop cooking and control the temperature right from your smartphone.
The range is rounded off with a Top Control Dishwasher that utilizes Samsung's innovative WaterWall system. Instead of a rotary-arm spray, it uses a moving spray bar that cleans more thoroughly.
Explore the entire range at Samsung.