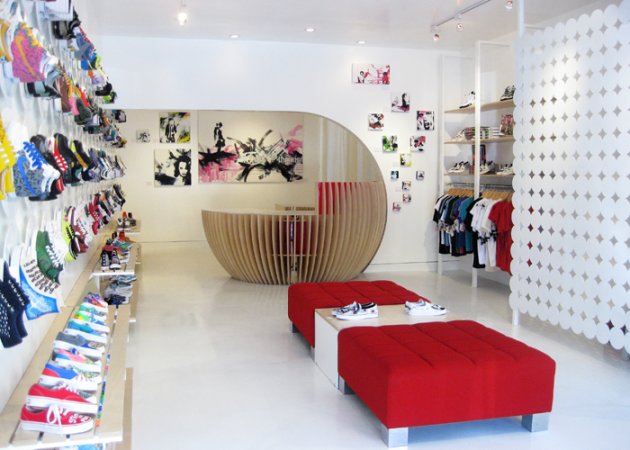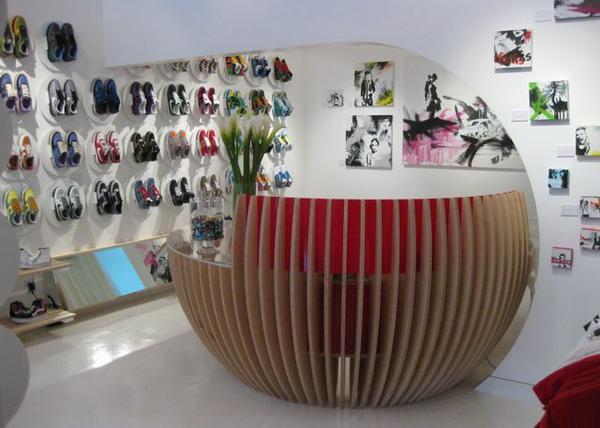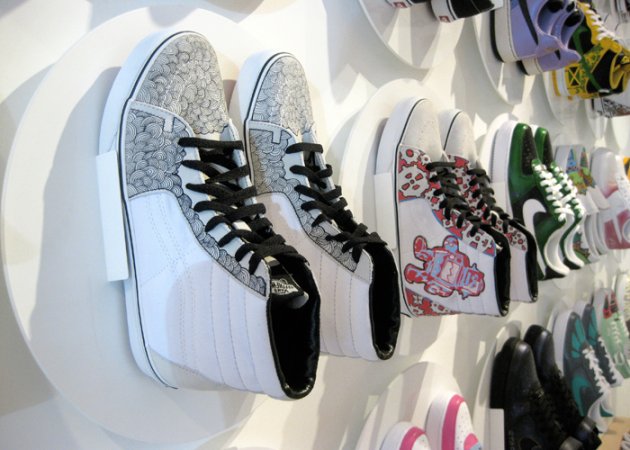 Slat walls just don't cut it anymore when venturing into retail. Here you have an interesting way of displaying footwear. The only problem I foresee is thieves having access to the full pairs.
The Milo Shoe Gallery in San Diego, California was designed by Bells & Whistles.
Visit the Milo Shoe Gallery – here.  Visit Bells & Whistles – here.