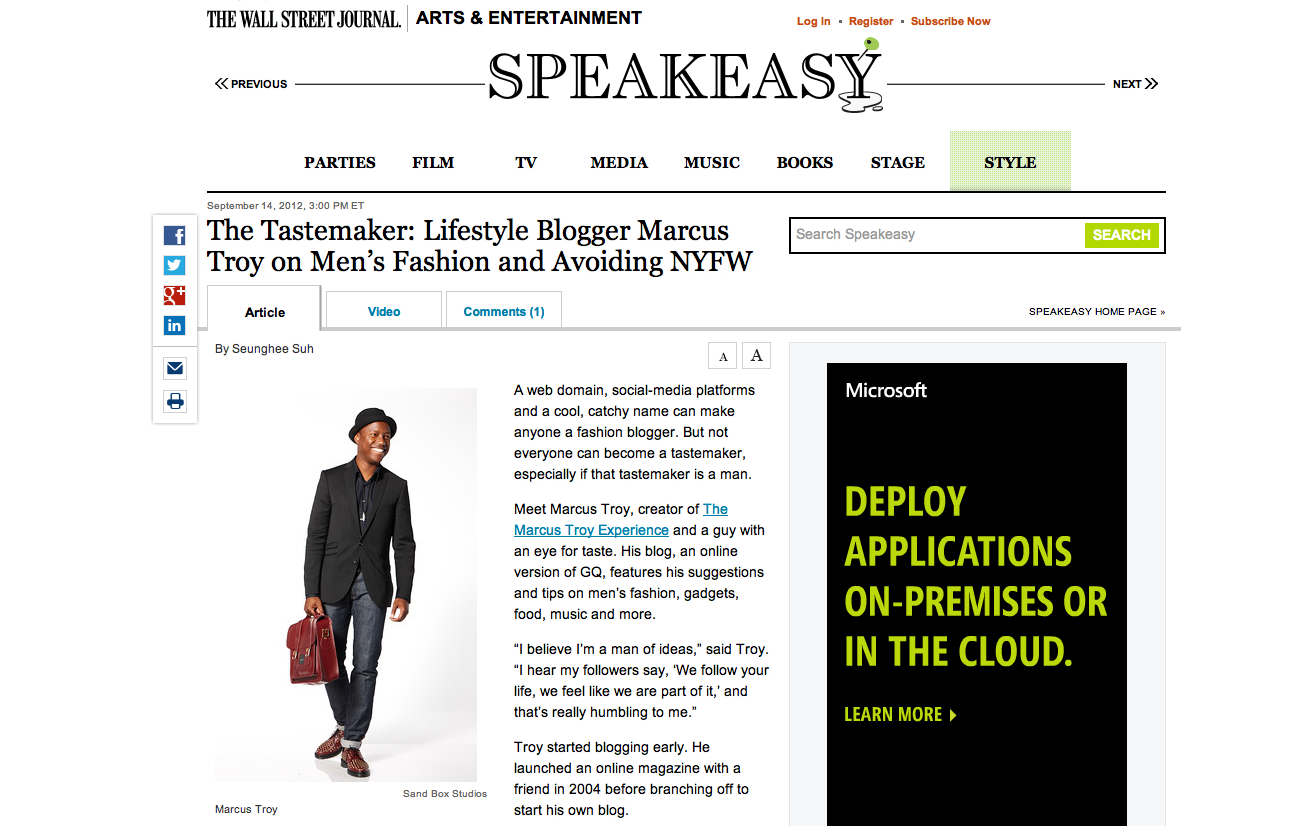 The folks over at the WSJ ask to speak to me about a few things… check out the full interview here
A web domain, social-media platforms and a cool, catchy name can make anyone a fashion blogger. But not everyone can become a tastemaker, especially if that tastemaker is a man.
Meet Marcus Troy, creator of The Marcus Troy Experience and a guy with an eye for taste. His blog, an online version of GQ, features his suggestions and tips on men's fashion, gadgets, food, music and more.
"I believe I'm a man of ideas," said Troy. "I hear my followers say, 'We follow your life, we feel like we are part of it,' and that's really humbling to me."
Troy started blogging early. He launched an online magazine with a friend in 2004 before branching off to start his own blog.
In addition to presenting a bundle of goods that fashion and tech brands send to him, Troy also offers music reviews, interviews with industry influencers and accounts of the events he attends.
"It's all-encompassing," said Troy. "I figured that if you are into the shoes I wore, then you might be into music I listen to, and you might be interested in the hotels that I stay at and the food I eat."
…