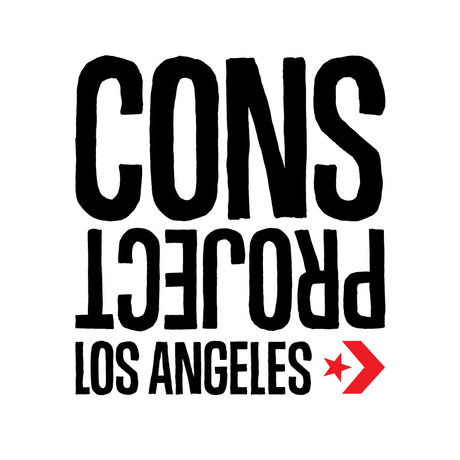 After the 2013 success of the first CONS project in Converse Rubber Tracks in Brooklyn. Converse is set to launch the second edition of CONS Project in Los Angeles, the second in a series of global community projects designed to inspire the next generation of creative spirits through music, art, style and sport.
As the CONS Project initiative continues to the west coast, CONS Project: Los Angeles will coincide with the launch of the Converse CONS Spring footwear collection which launched February 14 at Converse retailers worldwide and online on Converse.
Hosted over the course of two weekends, the CONS Project: Los Angeles workshops will offer tangible, hands-on lessons for local youth ranging from ages 16 and up, at no cost. The first weekend will consist of the interactive workshops, which will be led by an expert roster of renowned legends and up-and-coming superstars alike in their respective fields, focusing on specific themes within the CONS lifestyle.
To register for the workshops and view the complete CONS Project: Los Angeles list visit Converse music. Entrants will register to apply for up to 100 spots per workshop.
CONS Project: Los Angeles location:
828 South Main Street
Los Angeles, CA 90014, USA