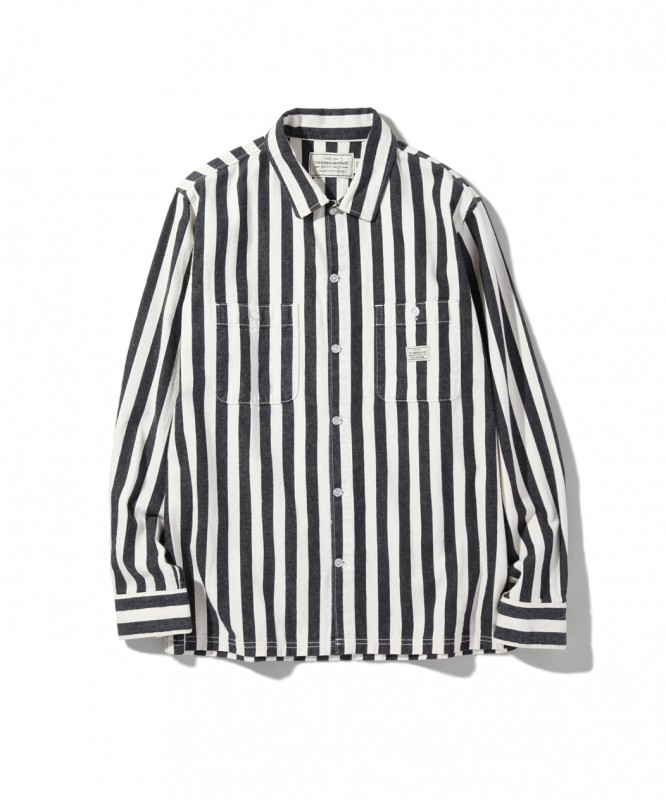 On one of first days in Tokyo, we visited the Neighborhood shop and we spotted this dope black and white awning striped shirt. This is a great piece to wear under a crewneck or a cardigan, and when the weather gets warmer, it looks great with a pair of black jeans.
What we particularly appreciate is that it is not exactly a slim-fitting shirt, instead it drapes like a regular cut but not excessively loose.
See more at Neighborhood.