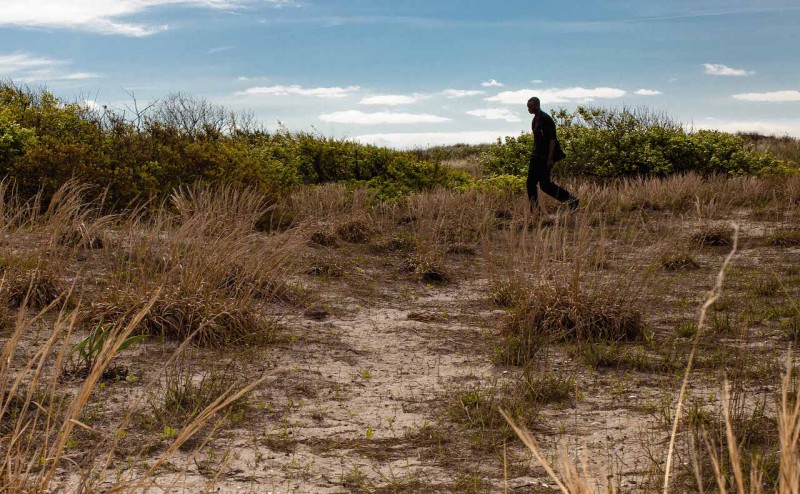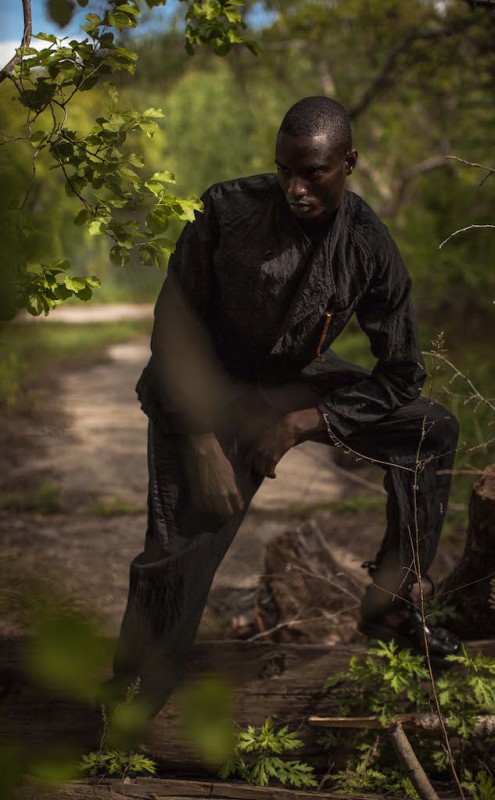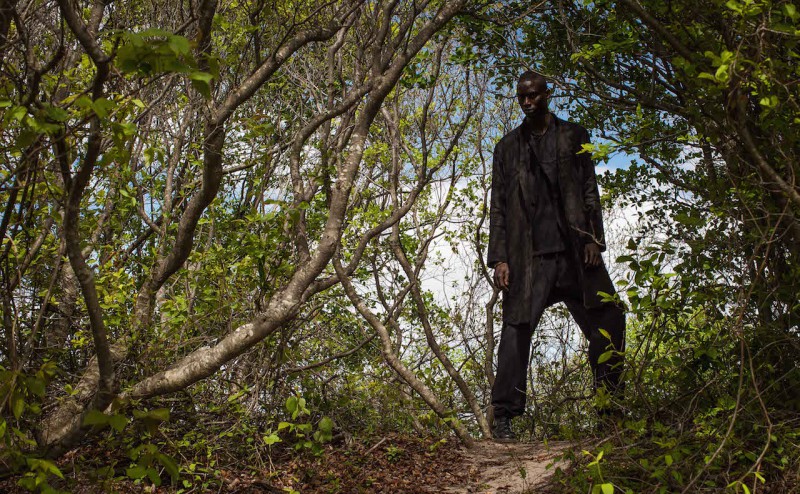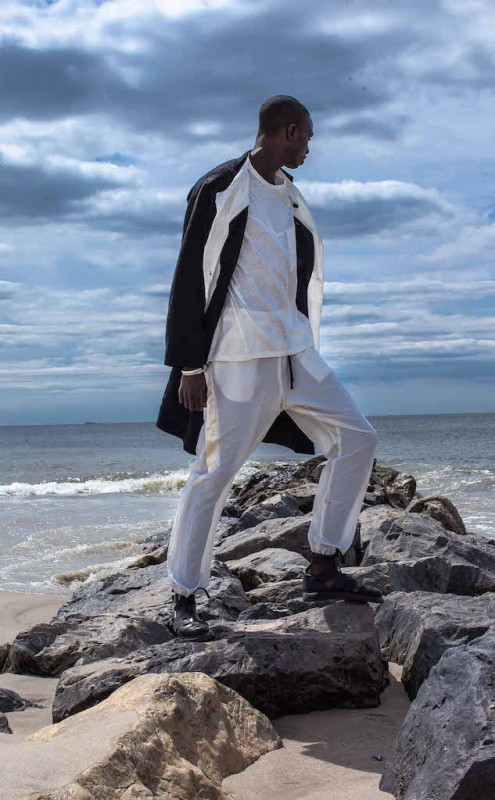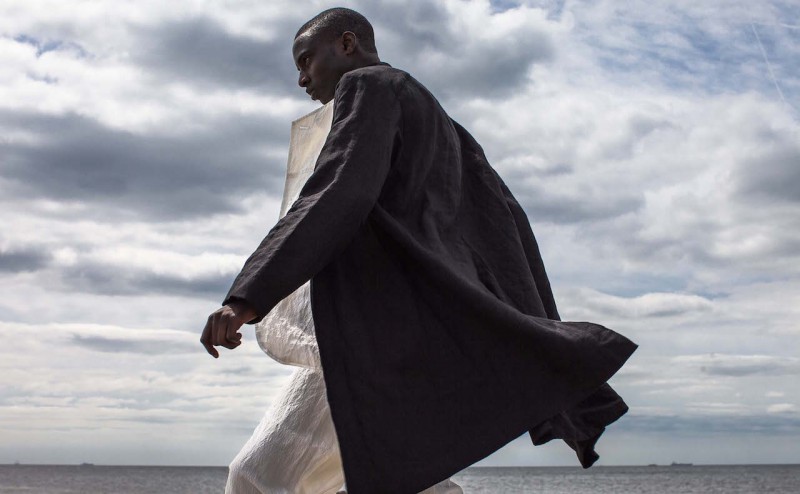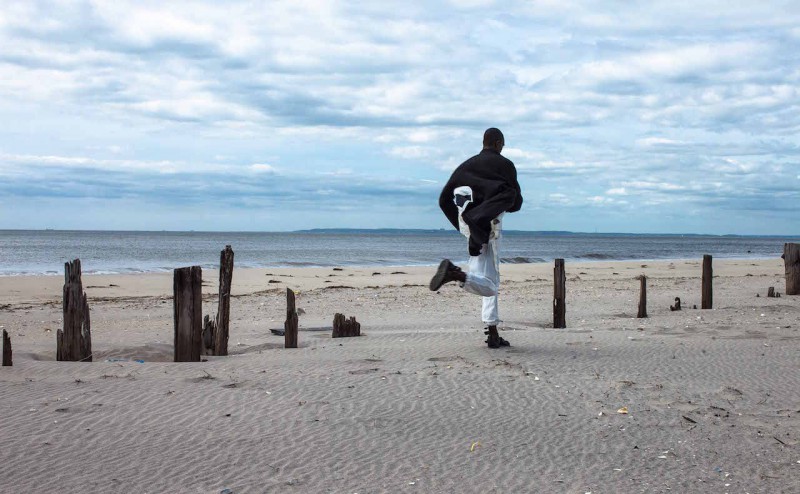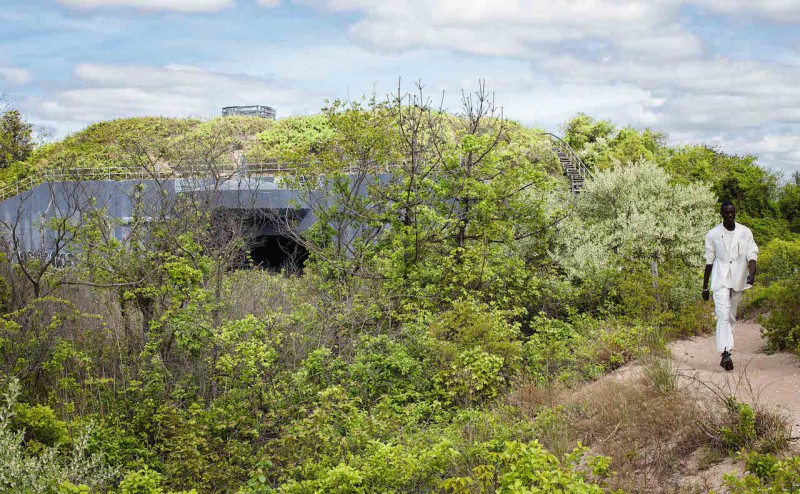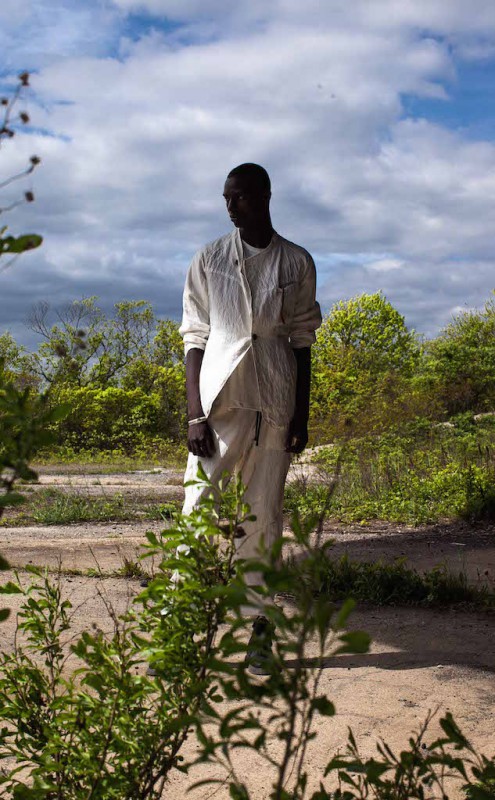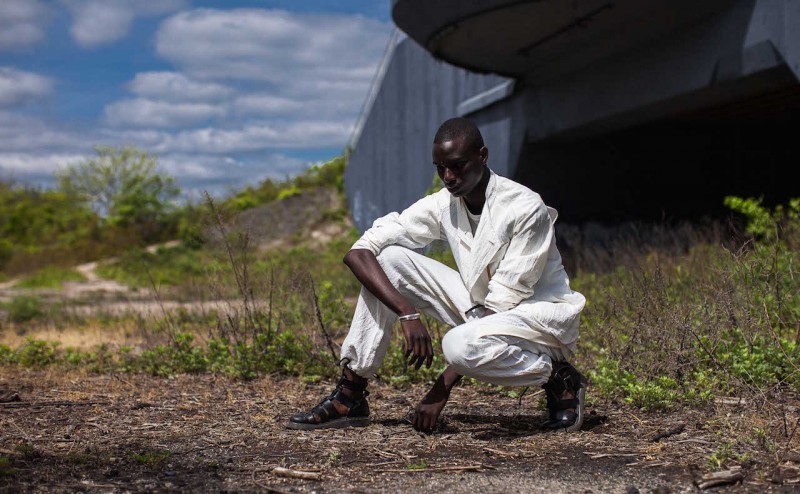 Abasi Rosborough traveled to Fort Tilden beach in Queens to create the 17th edition of their editorial series titled "LANDFALL".
A man dressed in the designers latest pieces is seen exploring the dunes and the abandoned battlements that once protected the American coastline from the German U-boats. Notable pieces such as the Arc Chrysalis jacket and pant are styled in monochromatic fashion.
Browse their Spring/Summer collection online.