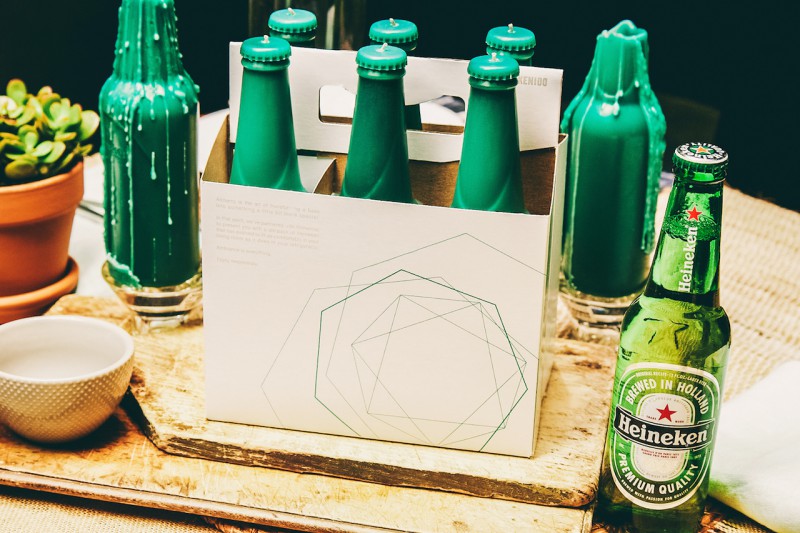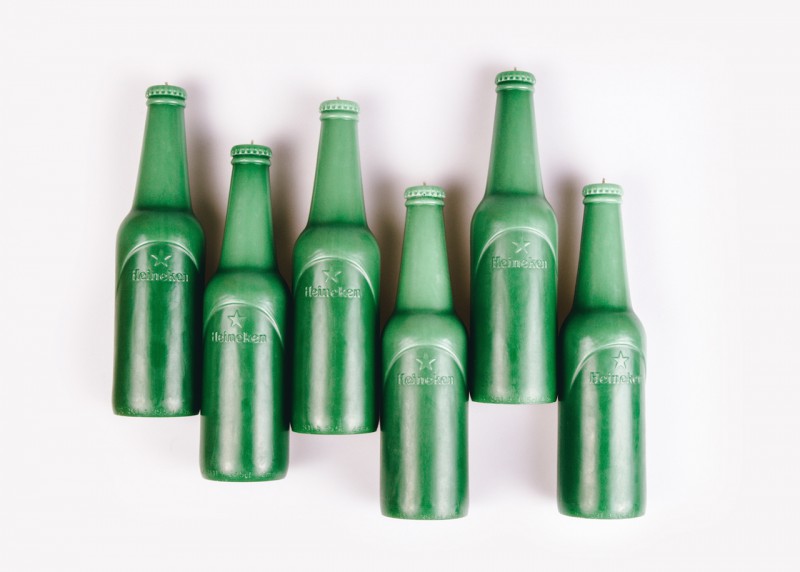 In continuation of the #Heineken100 program, the brewers have collaborated with concept store Alchemist Miami to create exclusive home goods for the first time ever.  The luxurious decorative accessories were hand-poured with a proprietary soy and wax blend, then de-molded and heat-finished, also by hand.
Now in its sixth year, the #Heineken100 program, which celebrates the brand's hyper-influential consumers with custom collaborative products, is teaming up with legendary men's fashion stores in five of its fans' favorite U.S. cities. These include Alchemist in Miami, KITH in New York City, Union in Los Angeles, RSVP Gallery in Chicago, and Concepts in Boston. Each partner has crafted a unique set of just 100 products that will be unveiled at a VIP launch event and seeded to 100 national influencers.
For the first time ever, in addition to custom goods, the program includes the #Heineken100 City Guide and local events in each of the five markets, for ages 21 and over. Created by the #Heineken100 retailers and Highsnobiety, the #Heineken100 City Guide highlights the favourite locales of its five culturally connected partners.
Watch the #Heineken100 hashtag on Instagram and Twitter as the program progresses.