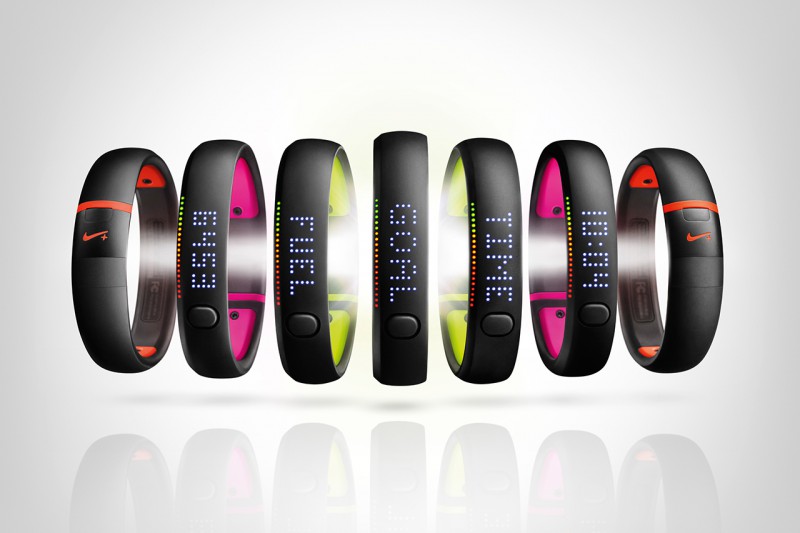 We have been doing anything and everything in Nike's new FuelBand SE for about a month or so now and so far it has not disappointed.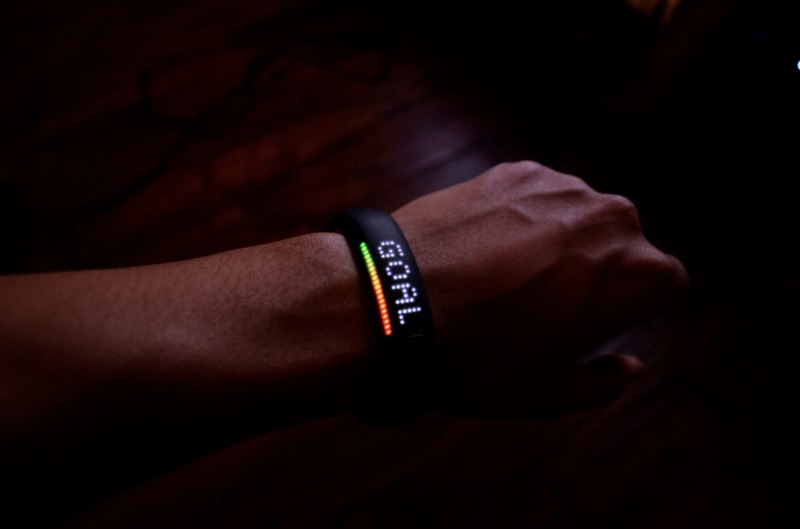 The Nike+ FuelBand SE sports a super clean and futuristic aesthetic as a dot-matrix LED display illuminates the screen. This version is better sealed for superior water-resistance but it is still not completely waterproof. Nike has reinforced the band so that it can take more abuse from vigorous workouts or sporting activities without breaking compared to its predecessor.
Unlike the previous FuelBand – the activity-tracking has been enhanced to better credit more deliberate movements while filtering out those that should not earn as much "NikeFuel" – you really have to earn your NikeFuel with this device.
A cool feature of the FuelBand SE is its ability to track individual sessions with the aid of the corresponding Nike+ FuelBand app. These sessions range from activities like Basketball, Volleyball, and even Ping Pong – this feature allows the FuelBand SE to appropriately reward you the NikeFuel for each activity chosen.
Further, "Win The Hour" – encourages you to be active and it celebrates the hours in your day in which you have earned six or more NikeFuel per minute for at least five consecutive minutes. Additional features include, improved sharing tools and "Group" functionalities, new milestones, and the ability to track the rate at which the NikeFuel are being earned.
The FuelBand SE is conveniently equipped with Bluetooth 4.0, which facilitates the syncing process in favour of a device that is now in constant connection with your phone and the corresponding Nike+ FuelBand app.
The only downside is that the Nike+ FuelBand app does not support Bluetooth syncing for iPhone 4 and below. Due to the fact that these phones are not equipped with Bluetooth 4.0 technology.
Fortunately, the FuelBand SE can store up to 3 months of data and the integrated USB connection makes it easy to sync. Although, if you are keen on tracking your day-to-day progress it will be a tad difficult – we opted to sync our data at the end of every week.
The FuelBand SE can be uncomfortable when playing sports like Basketball and Volleyball, due to the nature of both sports requiring a lot of wrist movement but the clasp held up well against the rigorous activity.
Overall, the Nike+ FuelBand SE is the perfect complementary device for tracking daily fitness goals and for showing how active you really are.
Available in classic Black and new "Sport Pack" colours of Volt, Pink Foil, and Total Crimson.
$149.
Notable features:
Water-resistant.
Lightweight.
Adjustable.
Calories and Steps counter.
Integrated USB connection.
Bluetooth 4.0 connectivity.
3-5 days of battery life on a single charge.
"Win the Hour" feature – encourages activity.
Corresponding Nike+ FuelBand app.
Improved sharing through social networks.
Available at Nike.