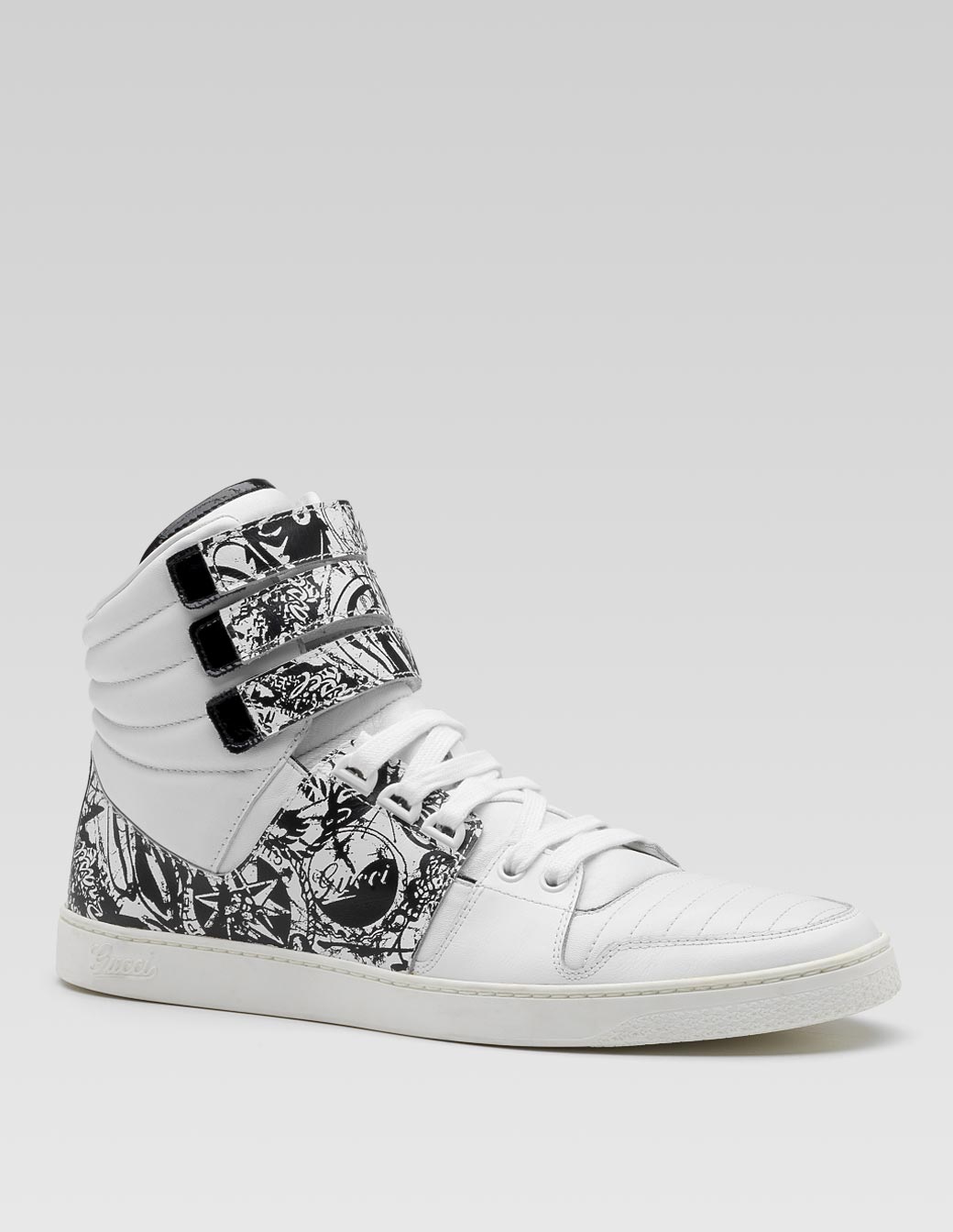 Here you have a look at the new Gucci High Tops Sneakers, part of the summer 09 Collection. All the brands seem to be taking all of their high tops really high.
These are for people who are not feeling the recession because these cost $675.
Thanks to Justin Garcon for the info.