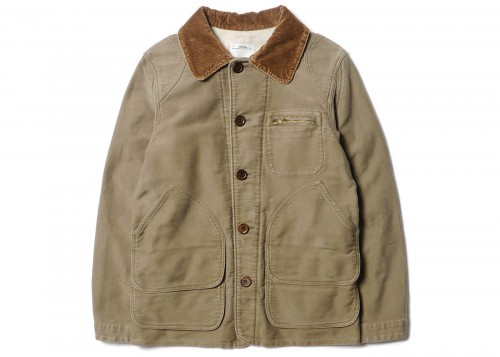 Channeling their affinity for vintage outerwear, visvim comes correct with their newest drop, the Minie Hunting Jacket. The hunting equipment-inspired piece is aptly named after the Minié rifle, a commonly used infantry weapon used heavily during the 19th Century.
The jacket itself is constructed of washed 100% cotton moleskin with corduroy trim on the collar and cuffs, providing a worn-out appeal. The shoulders contain reinforced panels to ensure stability and multi-tiered pockets can be found throughout, notably on the chest and waist.
Delving deeper into the finer details, aged wooden buttons are utilized, giving it a finishing touch of classic vintage.