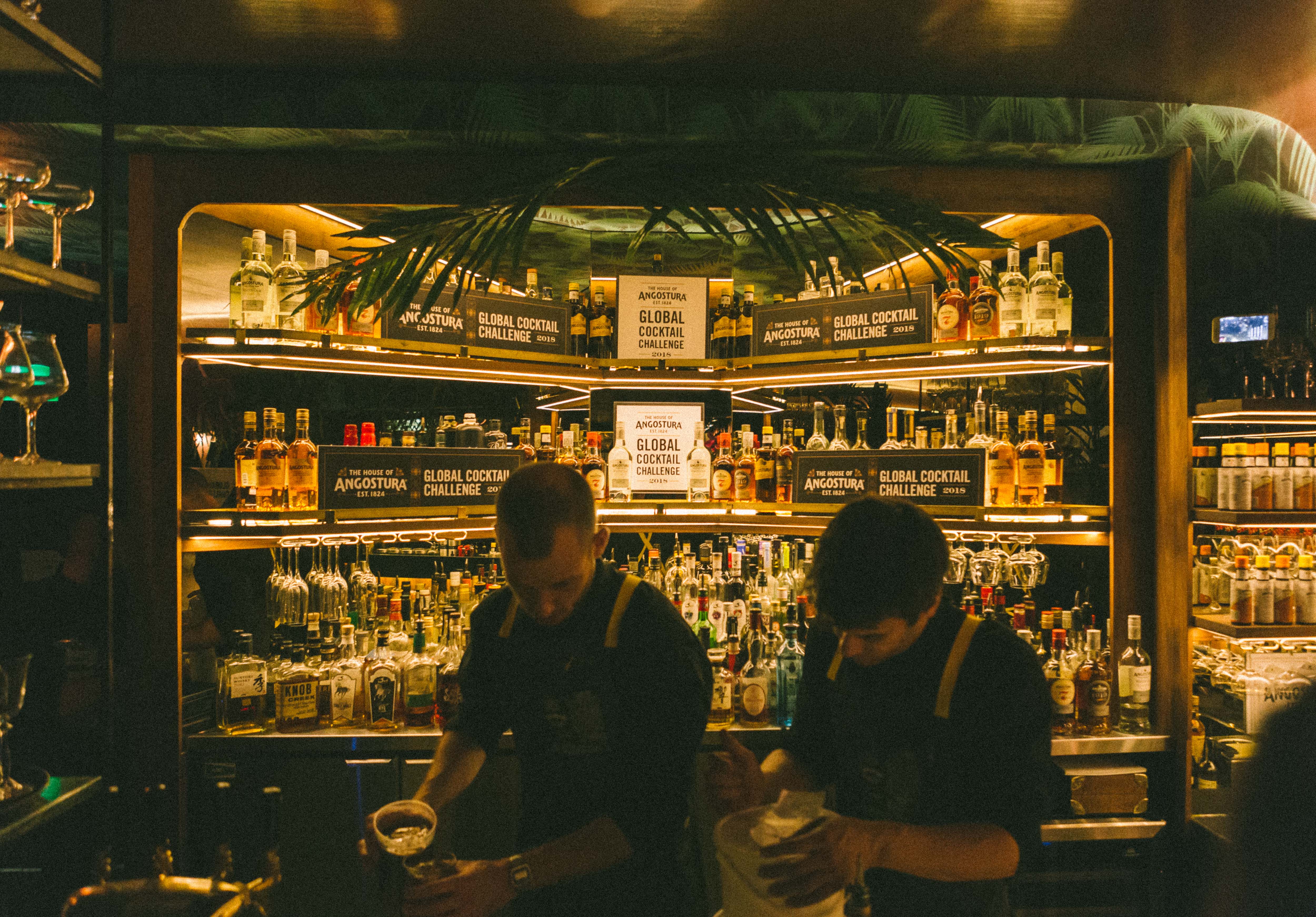 ---
Since 2001, Angostura's Global Cocktail Challenge has been inviting mixologists to compete against each other to craft cocktails that tell their story. Participation was slow at first but it slowly gained a full head of steam and now draws an estimated 900-plus entrants to date. Today, the AGCC is one of the most popular event for mixologists around the world. The competition, which started earlier this year, began as a series of Heats in national and regional markets. The finalists from each region will enjoy the experience of a lifetime while in Trinidad and Tobago, with a tour of the Angostura Distillery and Museum, visits to local steelbands, the chance to "play 'mas" in full costume on Carnival Tuesday, and more.
Last night, the competition came to Montreal and three semi-finalists from Canada were pitted against each other in a friendly competition. Christopher Enns from the Botanist au Fairmont Pacifc Rim Hotel and Rustem Yessenov from the YEW Seafood+Bar au Four Seasons Hotel in Vancouver were two of the three in attendance. The third and final contestant was Montreal's own Maximiliano Valletta from Les Enfants Terribles. Each contestant was given seven minutes to complete two of their original cocktails and a panel of judges would then taste test their concoctions. At the end of the night, it was Maximiliano from Les Enfants Terribles who claimed the top spot. He walked away with a trip to Trinidad & Tobago to participate in the AGCC Final, which will take place during Carnival on February 11th, 2018.
Learn more about the initiative here.
Take a look at the photos from the event below!
---