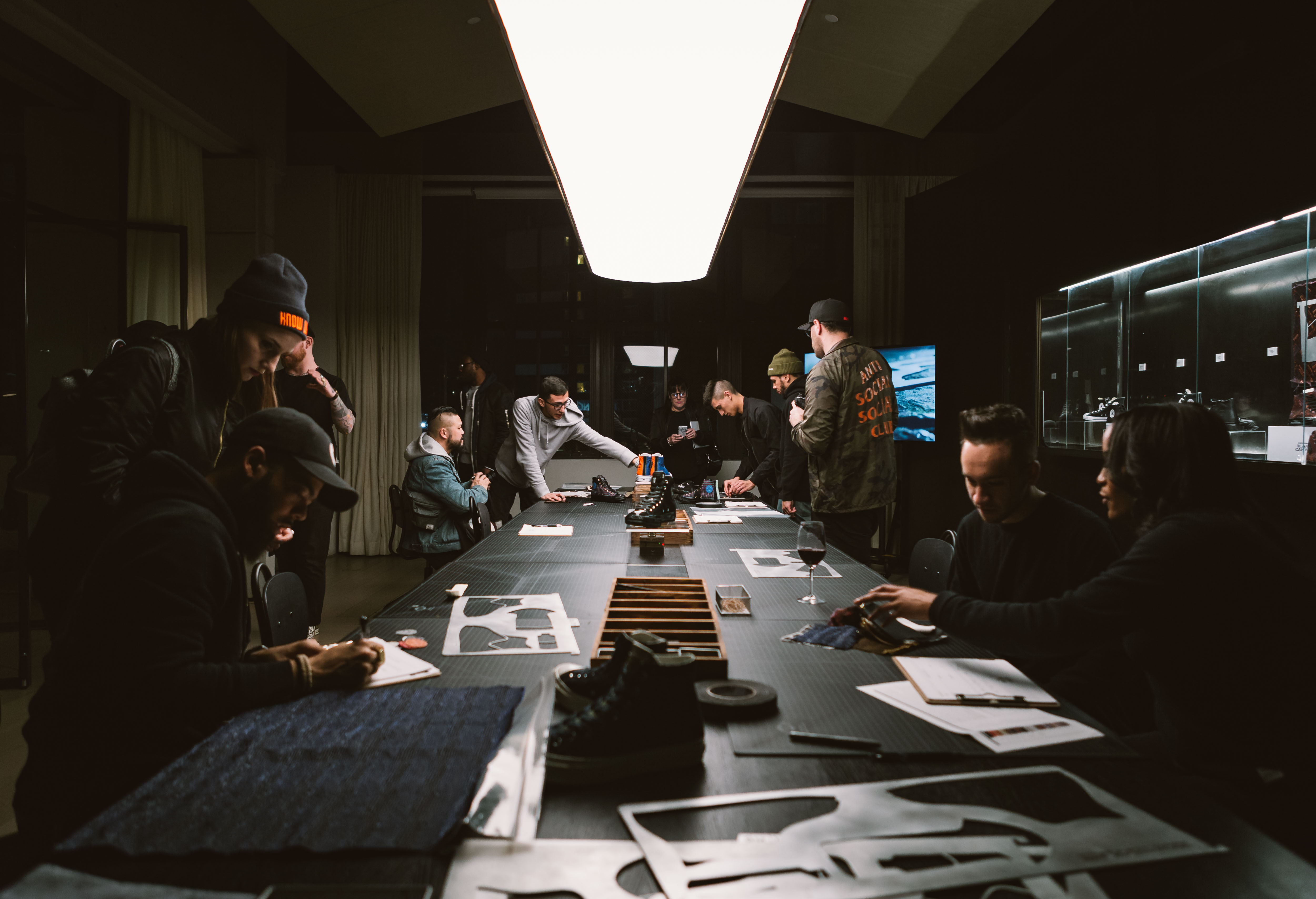 ---
As we wear our Converse, it tends to take its own characteristics. Where we wear them and how we wear them can be seen as a reflection of our own individuality. There's a story behind our Chucks. But what if you could build one from start to finish? Choose the materials, laces, eyelets, and style? And once you put them on, you have a pair that is already unique to you, and you could tell others the inspiration behind your customization.
During our last visit to New York, Converse surprised us with by bringing the made-to-order experience to us. Our time in the city, for the most part, was marred in secrecy. We were given a pair of shoes that we could not show to anyone until the 27th of February (stay tuned), and the only piece of information we had about our plans for the evening was to be at Spring Place for 7 pm, sharp. For those who may not know, Spring Place is a members only multi-level, co-working space for creative individuals to work, mingle, and collaborate. Large windows line every floor, allowing great natural light, while interior is decorated with a mix of vintage mid-century and Scandinavian furniture. As we entered the building we were told to head to the sixth floor, where we would find their Social Club. It's there where members can take a break from their work to enjoy dinner, and a cocktail.
For tonight, it was reserved just for us and several other invitees. Tucked away on the right side of the room was one of their private dining areas. Laid out across a long table was materials like fabric swatches, laces, Converse patches, and cut outs of their 70's Hi and Ox sneakers. We still had no idea what this meant, but we were soon told that we would be making our own pair of Converse from scratch. It wouldn't be a secretive event, without one-of-a-kind materials available for us to choose from. In attendance was VFILES' fashion designer, Nasir Mazhar, who brought with him a fabric swatch from his studio that we could only have access to for one night.

We can't wait to show you the final results.
The customization is available at Converse's New York and Boston flagship stores. If you are in the area and would like to experience this for yourself, be sure to visit!
---