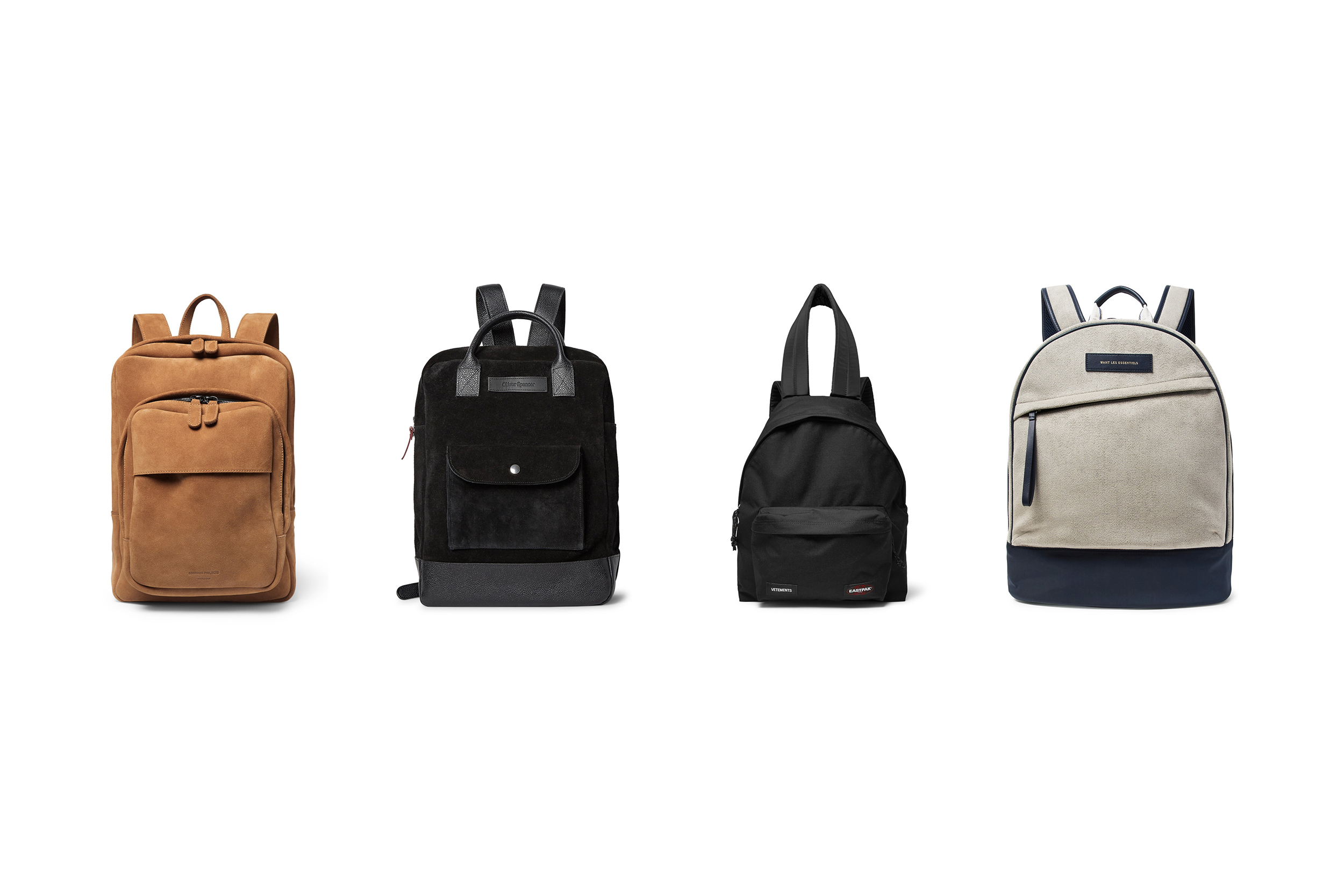 ---
You're never too old to benefit from the use of a backpack. The accessory that we used all-throughout our formative years is still an essential, must have piece. Now when we talk backpacks, we're talking about the elevated kind. The slick looking ones that look good with your suit when you're off to work, or when you're out for a weekend jaunt.
---
---
Common Projects Suede Backpack
The minimalist approach taken by Common Projects' has always been greatly appreciated amidst the flashiness of today's bold trends. Their suede backpack is perfect for everyday use and its sure to last a lifetime. Whether you use it for work, play, or travel, its spacious interior can easily hold all your essentials.
$1140.
---
---
VETEMENTS x Eastpak Canvas Backpack
VETEMENTS has taken the canvas backpack we all know and love and have accentuated a few details. Most notably the exaggerated top handle which references the brand's over-the-top aesthetic.
$830.
---