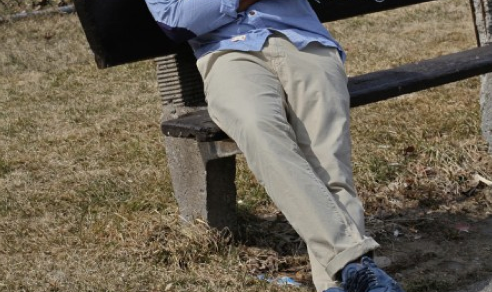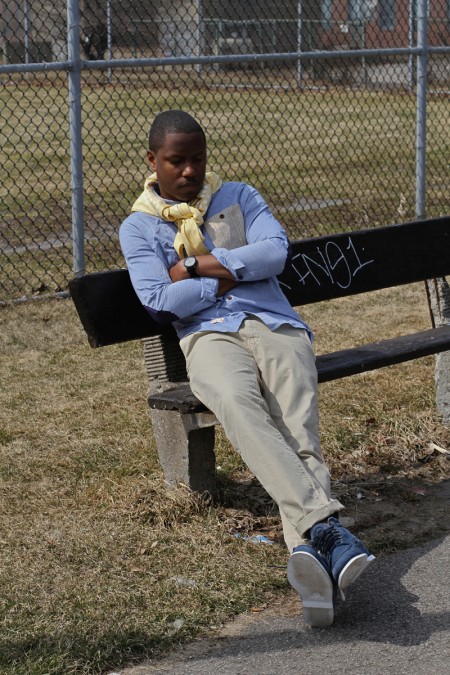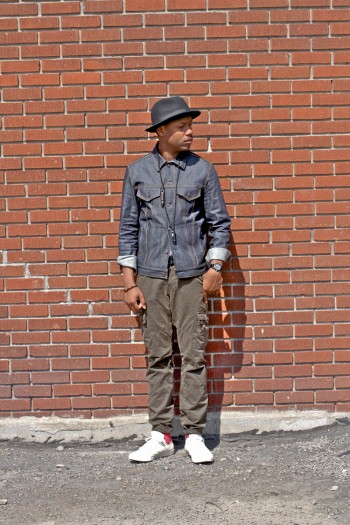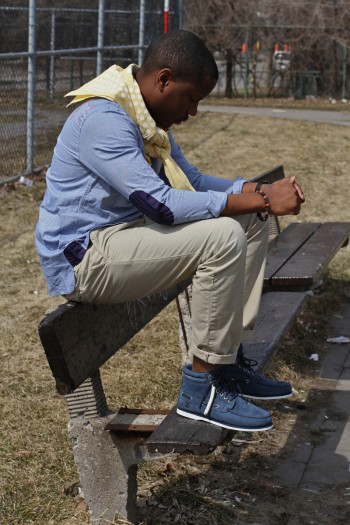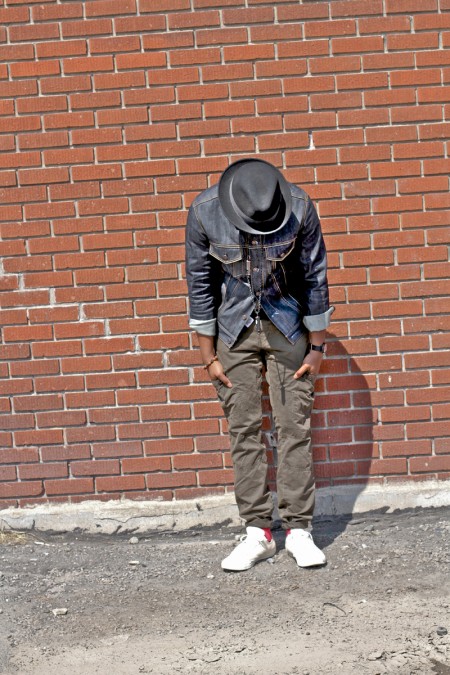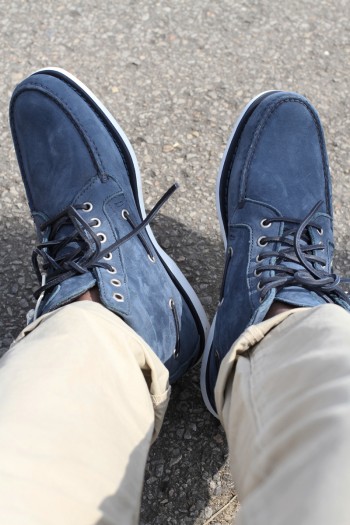 I was asked to be a guest blogger on J Brand's new website. I wanted to show you guys how to wear non-denim. Enjoy!
As summer slowly creeps upon us, I want to give you guys some alternatives to denim that will keep you looking cool and stylish without looking like your grandfather.
We all know that denim is a necessity and a staple in every man's wardrobe. However, I believe that you can easily transition into stylish alternatives, just in time for the spring and summer seasons.These categories of pants are commonly referred to in the fashion world as non-denims. The right pair of non-denim pants will keep you looking sharp & clean without missing a beat. I doubt you'll even miss your favorite pair of denim.
Here is a How-To guide on properly wearing non-denim:
First up are Corporal chinos in Japanese twill. A lot of guys don't feel comfortable wearing khakis because they have yet to figure out the right cut, fit or look for them. There are a few things to look for when picking the right pair of non-denim pants. The fit is what's most essential. Choosing the right color and knowing how to wear them come second.
The Corporal chinos are comfortable and slim enough for my 6-foot frame. I am able to roll the cuff comfortably 3 times and achieve the look that I'm going for. My favorite combination was with these high-top boat shoes. The slenderness of the Corporal makes them most compatible with boat shoes, tennis shoes, canvas shoes and boots.
If chinos are not really your thing, try a pair of tapered cargo pants, like the Trooper. I've been wearing the look for quite some time now and receive lots of compliments. Traditionally, most guys feel that cargo pants are supposed to be worn baggy, but as trends change and looks become more tapered, a slimmer pair of cargo pants can look great, when worn correctly. You can dress cargo pants up by wearing a blazer, a shirt and a bowtie or you can dress it down with a sweater, chambray shirt or a denim coat. Either way, tapered cargo pants can be very stylish without sacrificing comfort.
I've put together 7 points that should help you navigate through your favorite pair of non-denim pants:
1. First, pick the right pair of pants. Then, pick out the right pair of shoes. Not all of your footwear will look good with your pants. If you are wearing slimmer khakis, like the Corporal, you might want to wear shoes with a slimmer silhouette.
2. Chino pants look great dressed up and, when worn correctly, can be just as stylish in its more laid-back incarnation. You can wear it with cardigans and sweaters for that preppy look, or with a denim coat or shirt for that casual look.
3. Chinos should fit on your waist but be just a little loose, to give you room to be comfortable.
4. If you like to roll your cuffs, you want to make sure you have a shorter inseam. You want to be able to roll your cuffs but no more than 3 times, and with the Corporal, you can.
5. You don't want your non-denim pants to be baggy. You want to be able to wear them up or dress them down, depending on what you've decided to wear with them. That is why cargo pants should be slim or tapered, like the Trooper. The days of baggy cargo pants are long gone.
6. You can roll the cuffs on your Trooper as well! I suggest making a smaller horizontal fold first, then rolling them up.
7. The Trooper looks great with boots, but you can also pull them off with tennis shoes or the canvas low-top sneakers of your choice.
I hope this helps you pick out your next pair of chinos or cargo pants!
Check the fully post here