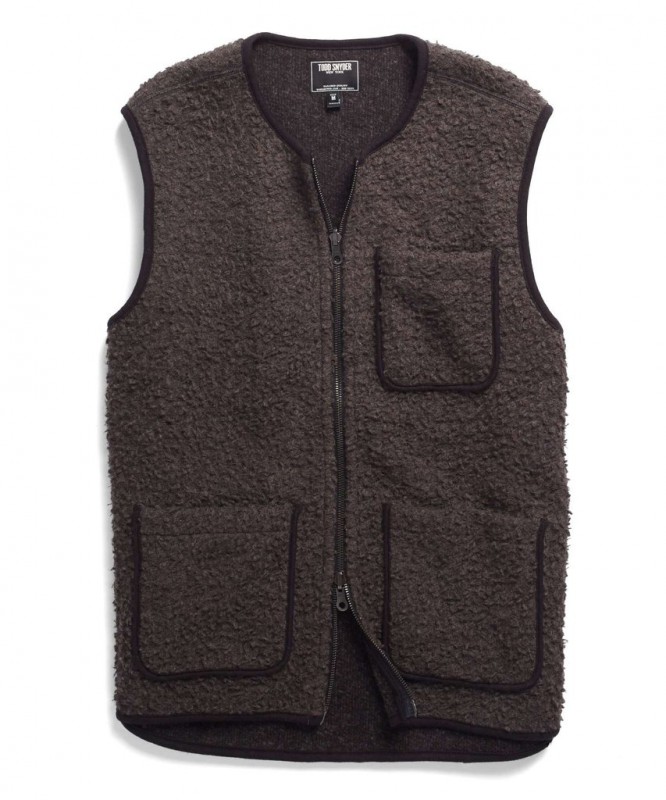 Todd Snyder Liner Vest
---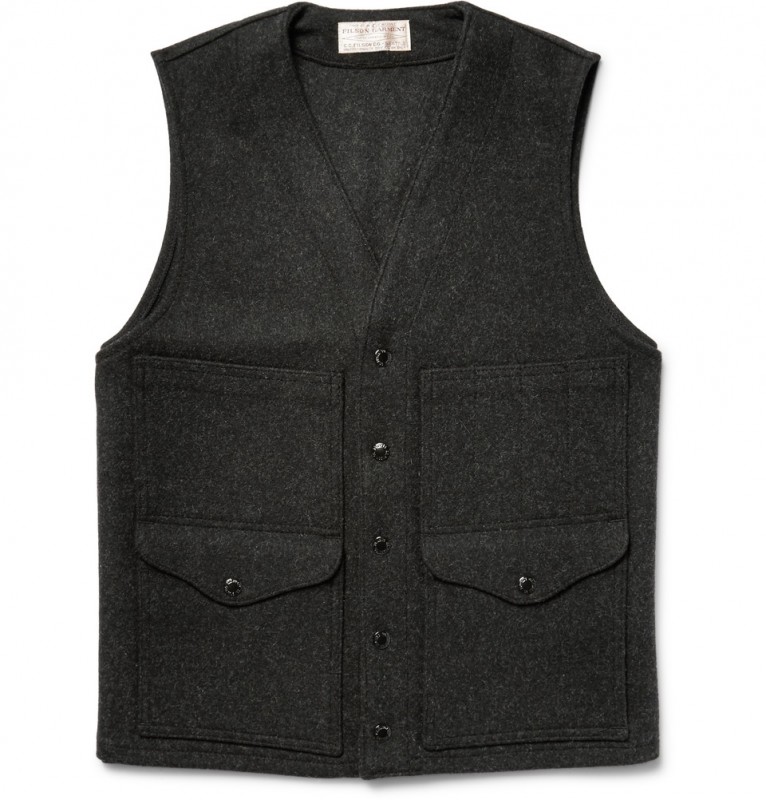 Filson Cruiser Mackinaw Wool Gilet
---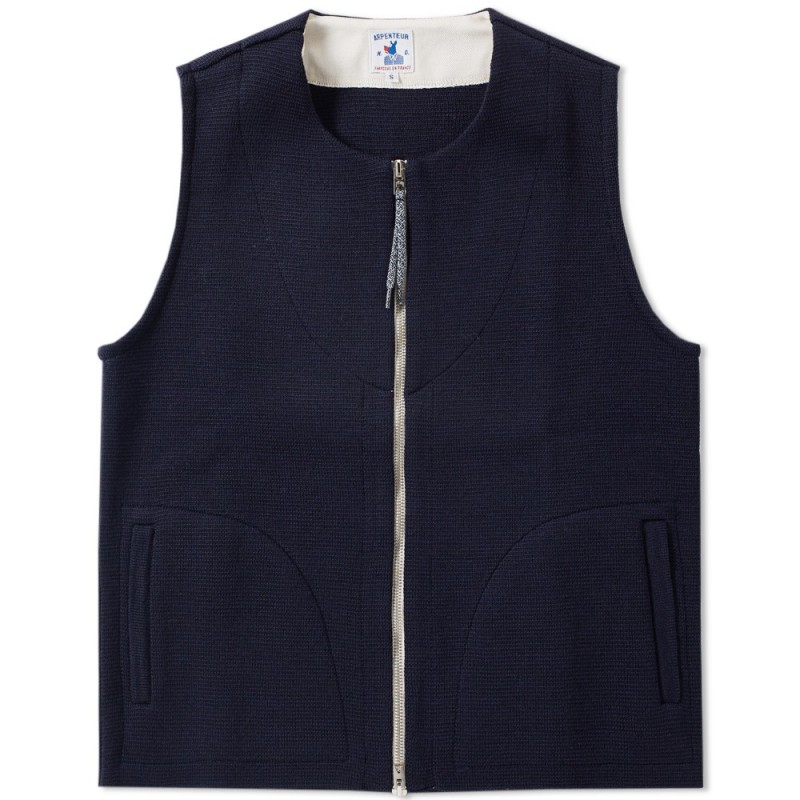 Arpenteur Milano Knit Gilet
---
A gilet is an underrated layering piece for the winter season, while most of us will reach for that heavy parka, you can actually leave it at home and step out in your favourite wool overcoat – if you add this piece to your wardrobe. Having a wool gilet as your final layer can add both functionality and warmth without adding any bulk.
We've picked out three that you should take a closer look at. If you're looking for a casual piece, then the one from American designer, Todd Snyder, is the one for you. It's made from a melange of Japanese wool and cashmere that is accented with jersey cotton edges. You'll also appreciate the three pockets at the front. For a workwear look, Filson's 'Cruiser' gilet accomplishes that swimmingly. The multiple pockets will help keep your things organized and its Mackinaw wool is naturally water-repellent. Finally, for a smart look, this indigo gilet from Arpenteur would look great over a well-fitting crewneck or button down oxford shirt. The colour will age over time to a unique blue and the ribbed construction ensures a comfortable fit with every wear.
If you're looking for a rugged gilet to wear outdoors, take a look at our suggestion here.
Take a look at our selection above!
---