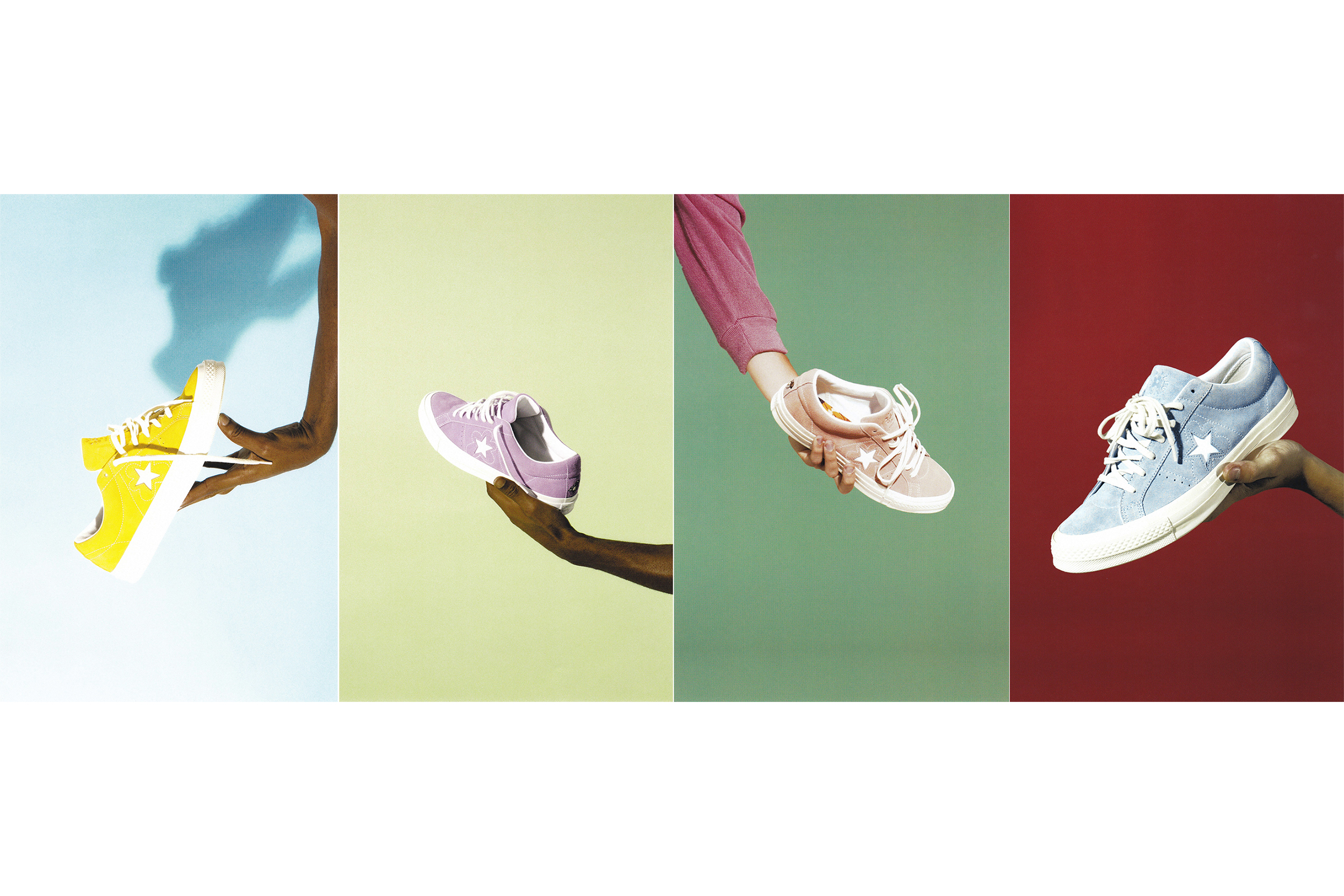 ---
It doesn't matter which Converse sneaker you look at, all of them carry a fascinating history. Most of their stories began in sport, where they would help propel athletes towards victory and glory. The sneakers would later move off the field and unto the concrete where they would walk amongst the masses. And within that populace there existed subcultures that would adopt Converse as their symbol of non-conformity and originality.
The latest sneaker under the spotlight is the Converse One Star, a sneaker that was originally a crafted for the basketball court. Since its retirement from the hardwood, it has become synonymous with the Punk and Skater cultures, appearing on the feet of the infamous Kurt Cobain, Spike Jonze's skate films, as well in early Thrasher magazine ads that labelled the One Star as a sought-after retro sneaker. With this singular vein of boisterousness flowing through the One Star, it's fitting that the brand would tap Tyler, The Creator as one of their newest ambassadors of the sneaker.
At the same time, it has been reported by Nielsen Music that Hip-Hop has become the dominant genre in the United States for the first time ever. As a Hip-Hop artist, Tyler, The Creator is one of the many who is benefiting from this change. While this represents a huge shift away from the genres that once controlled the airwaves, does that mean the attitudes have changed too? They haven't. The in-your-face, I-don't-care-what-you-think attitude hasn't been lost, and Tyler, The Creator, in many ways, represents this mindset that former and current One Star devotees have lived by. Whether its Kurt Cobain's angst, a punk rocker's edge, or a skater's fearlessness, Tyler's approach to life and music is an inspiring continuation of One Star's history.
Dubbed the "Golf Le Fleur" collection, the One Star currently reflects Tyler, The Creator's current jovial feeling toward life. You'll notice four bright colour ways, Airway Blue, Peach Pearl, Sulphur and Fuschia Glow, all of which are accompanied with interchangeable laces. Moreover, a premium approach has been taken with the application of a soft suede upper and embroidered details all throughout. These sneakers can be seen as a physical accompaniment to his latest album "Flower Boy," which is one of Tyler's most good-humored albums to date.
Take a closer look at the Converse x Tyler, The Creator Golf Le Fleur One Star Sneaker above and see some photos from the launch event below!
$130 CAD ($100 USD).
Available August 3rd, 2017 at Livestock and Converse.
---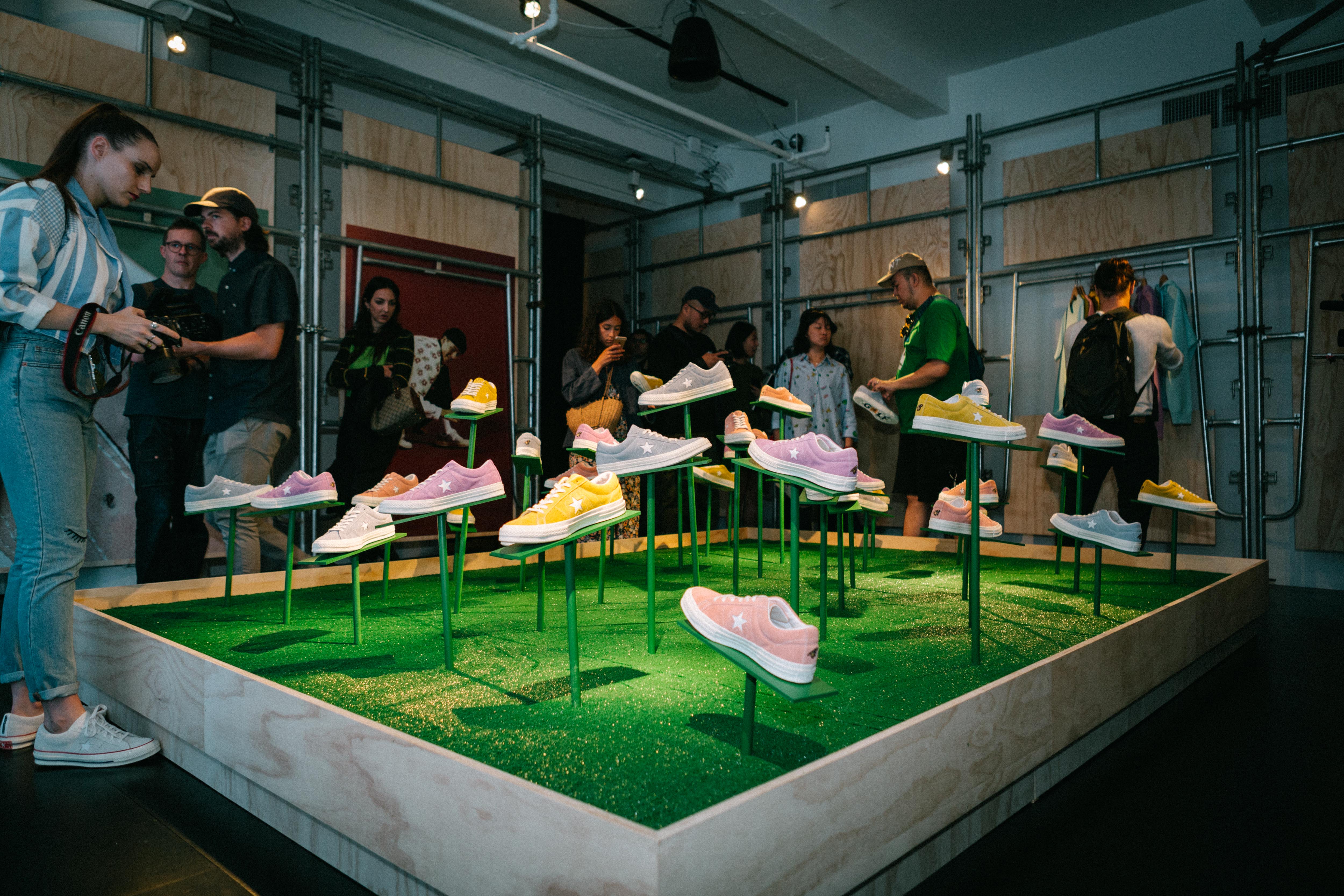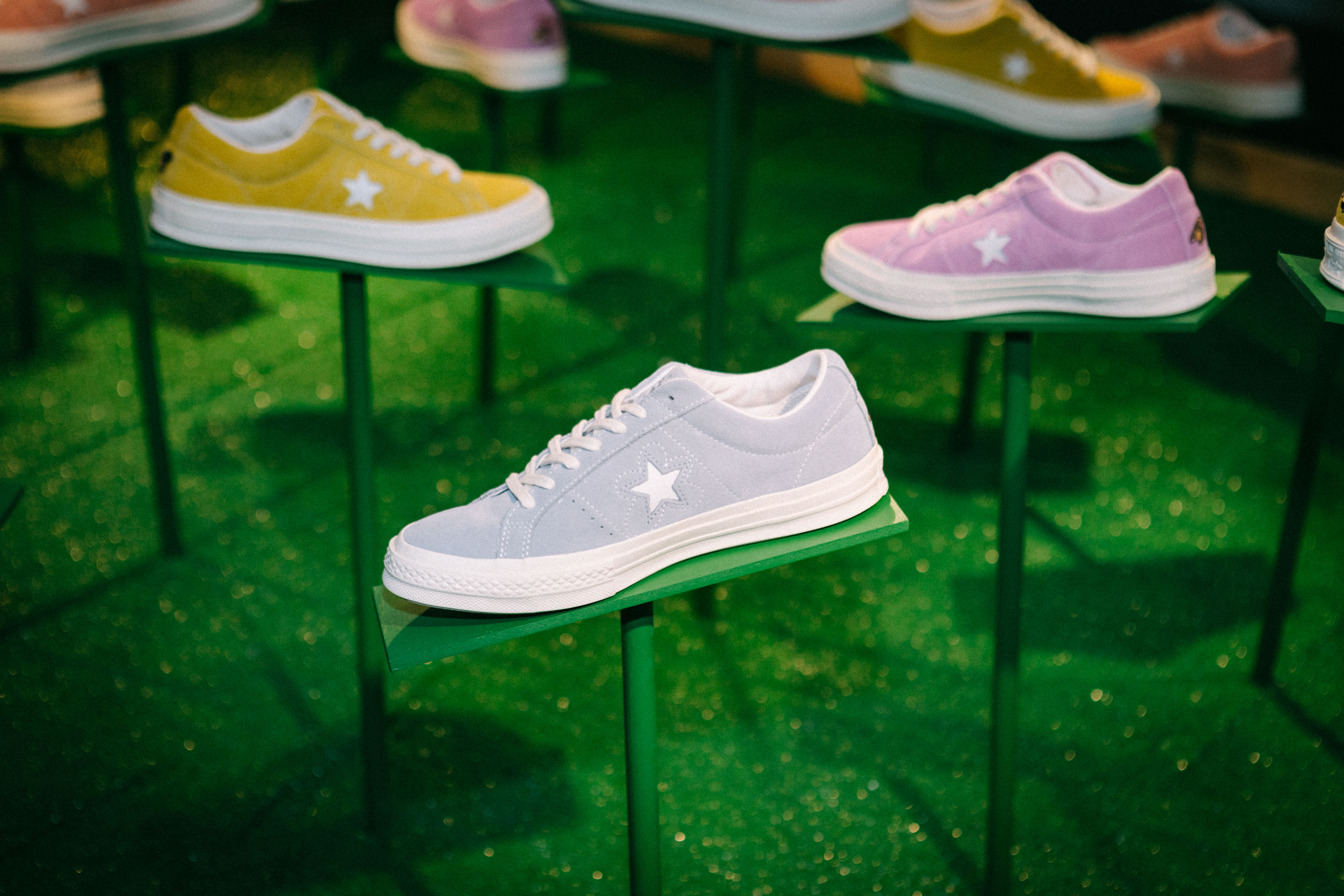 ---
"DON'T LET THEM KILL YOUR FLOWERS MAKE SURE YOUR GARDEN IS WATERED AND STUNT" – Tyler, The Creator, Twitter, 2015
---