---
It has been some months now since Kendrick Lamar released the incredible visuals to his standout track 'ELEMENT' from his album DAMN. The video, which is directed by Jonas Lindstroem and The Little Hommies, a duo that comprises Mr. Duckworth and Dave Free, serves as a nod to iconic works of African-American photojournalist, activist, and humanitarian, Gordon Parks. For a deeper introspective look at the Kansas-born artists' work, we have to understand Mr. Parks impact within the civil rights movement. He often referred to his camera as his "weapon of choice" and that meant he employed his lens to expose America's deep social, racial and economic divisions. Because of his  work to expose these inequalities, he is still celebrated over a decade past his death.
Some of Lamar and Lindstroem's tribute to Parks' work that can be seen below.Today, the "Element" video has been transformed into an art exhibition titled ELEMENT: Gordon Parks and Kendrick Lamar. It will remain on display at the Gordon Parks Foundation until February 9th, 2018. We recommended you stop by and bask in this astounding artist collaboration that represents a wonderful message. Re-watch the video above.
Learn more about the exhibition here.
Let's hope Kendrick Lamar is rightfully rewarded at this upcoming Grammys.
The Gordon Parks Foundation
48 Wheeler Ave
Pleasantville, NY
10570
USA
---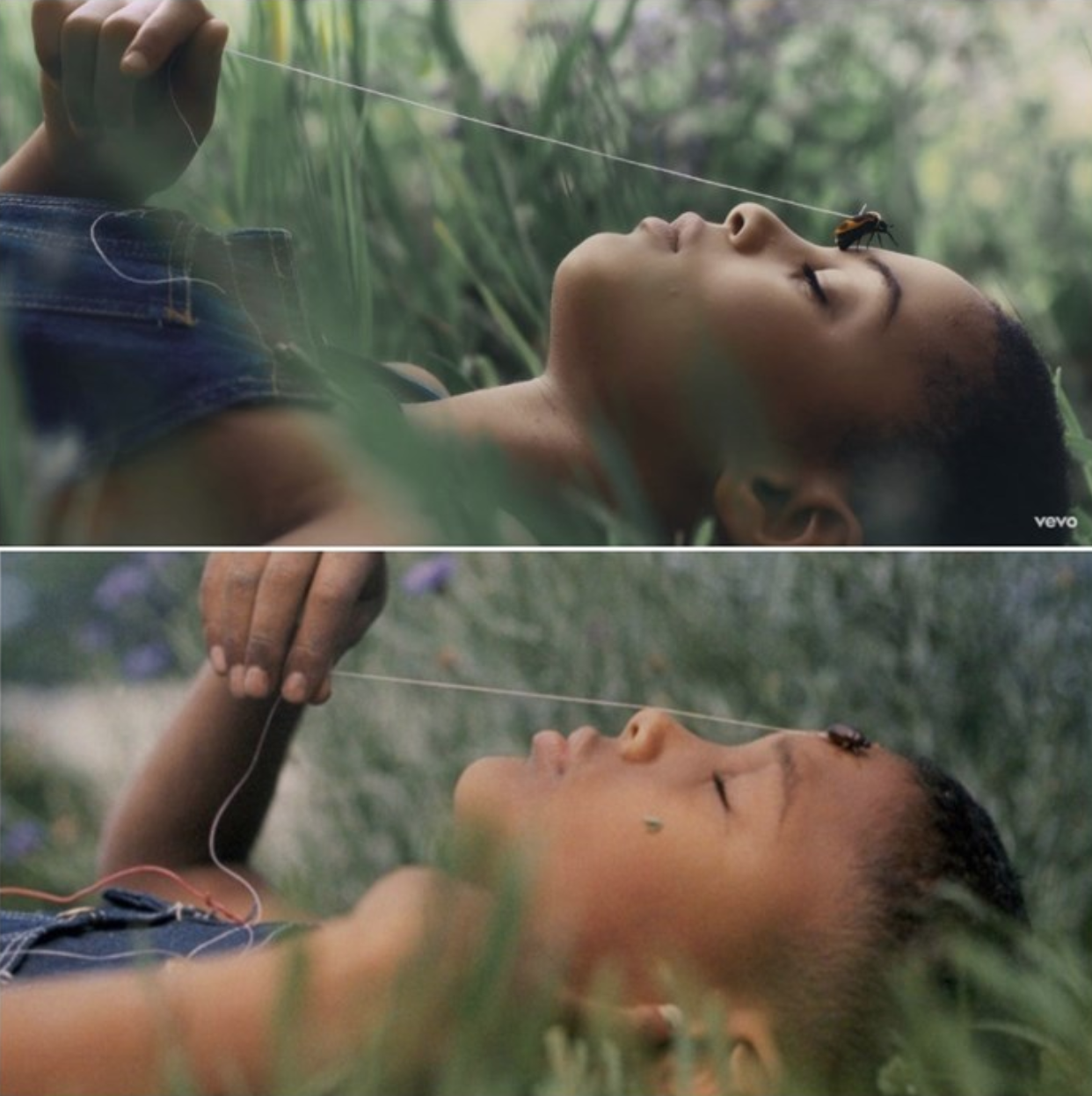 "BOY WITH JUNE BUG" – 1963
---