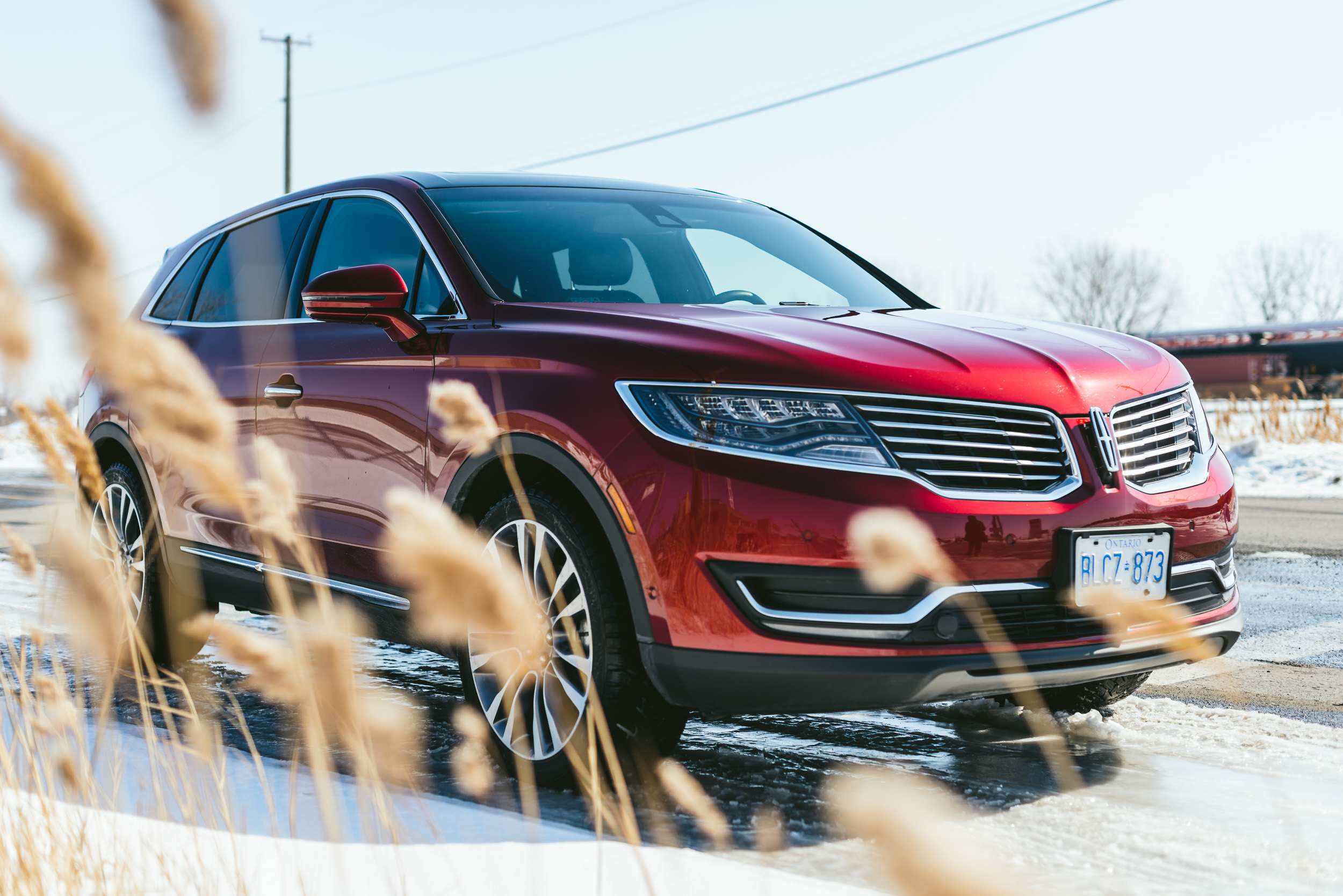 The progression of Lincoln's crossover vehicles over the years has warranted some well deserved attention and for 2016, we'd have to say it's worth taking a respectable look at. The MKX can be regarded as the MKC's bigger brother, as it is bigger in every respect, starting with a solid 3.7L (303-horsepower with 278 lb-ft of torque) or 2.7L EcoBoost V6 engine (335-horsepower with 380 lb-ft of torque). It continues with the exterior, where the front and the back end are extended by two-feet giving the MKX a fuller look. It takes inspiration from the smooth curvatures of airplanes, hence the streamlined appearance. Finally, the MKX sits atop four 18-inch aluminum wheels.
As you walk towards the crossover, strategically placed welcome lighting will illuminate and the doors will unlock itself seamlessly as you pull yourself inside. What we appreciate about the interior is how well the cabin reduces the noise from outside. Which further aided by active noise cancellation technology that is streamed through the premium Revel sound system.The MKX is an exceptionally quiet drive and its adaptive steering makes the vehicle feel light despite its 4,387-lbs curb weight. Its not too sluggish when you are "Normal" driving mode but it's certainly more responsive and exciting in "Sport" mode.
The seats are enveloped in Bridge of Weir Deepsoft leather that is unembossed thus giving the surface a unique look and feel. The black leather is further complemented with metallic trimming throughout and the revel speakers built into the doors add a touch of sophistication.
A feature we love is the 360-degree view that streams the exterior via hidden cameras in the front, side and rear. It offers reliable help in parking or in tight situations. What's more is with technology like blind spot warning, lane-keeping, active headlamps, and enhanced active parking assist, you'll be in for an engaging drive every time.
Overall, the Lincoln MKX offers subtle luxuries that fit well for an individual who appreciates quality but doesn't want to bring attention to themselves. From the exterior to the interior, the MKX is a smooth looking crossover with just the right proportions and power to satisfy the low-key individual.
Learn more about the 2016 MKX at Lincoln.
Photography by Jon Carlo Tapia.