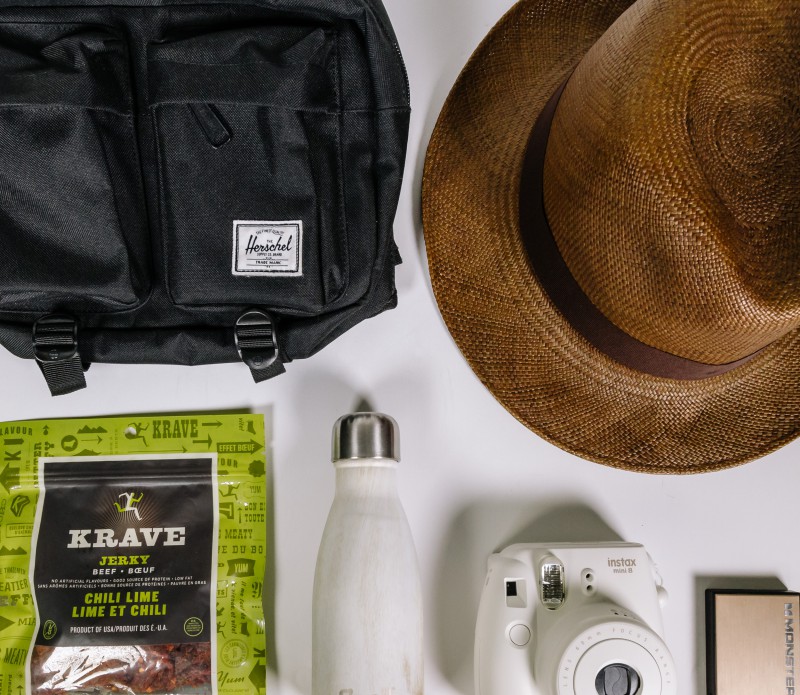 ---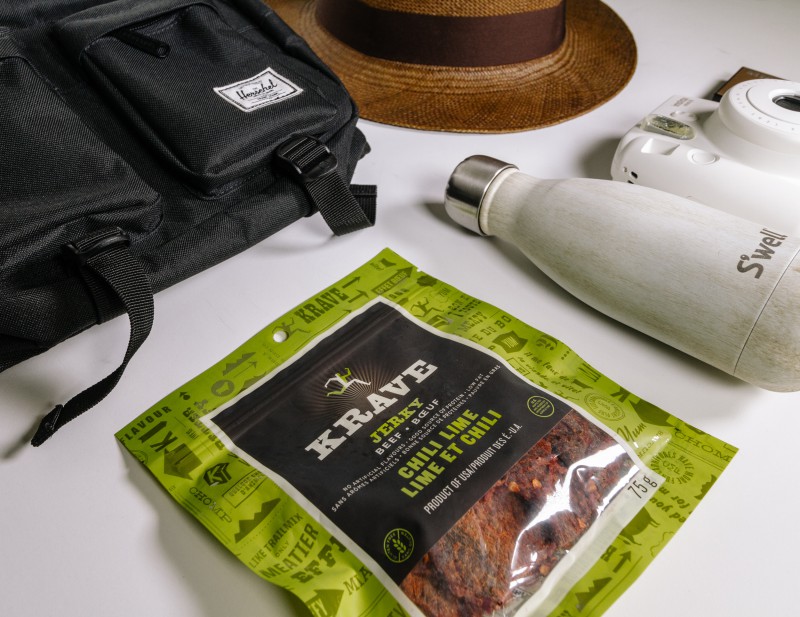 ---
Summer is in full swing and of course, you might have a few exciting trips planned, a road trip, going camping, or you just may spend your time exploring your city. Here in Montreal, there are tons of outdoor festivals and events happening throughout the summer. Most notably, the Jazz Fest from June 30th to July 9th, and Osheaga from July 29th to July 31st! Festival days are usually long and depending on the weather, they can either be enjoyable or very miserable. But despite the obstacles, most of us will put ourselves through anything just so that we can watch our favourite artists perform! No matter what the conditions are, you always want to make sure that you're prepared. So we've put together a list of six things you're going to need to make your experience a breeze:
Bring snacks: First and foremost, keeping yourself well hydrated and fed is an absolute must. If there's one snack we could recommend, it's

Krave Gourmet Jerky

. Not only is it a healthier alternative to other jerkys, but it's also packed with protein, and low in fat. It comes in resealable packaging so you can just grab the bag and throw it in with your other essentials.

Carry a tote bag or hip-pack: You'll need something durable and comfortable to wear, while also large enough to hold your essentials. If you have a hip-pack or a tote and it is made from a water-resistant or waterproof material, that's even better.

Pack a mobile charger: Throughout the day, you'll most likely be taking photos and videos and posting them on your social media accounts. That said, the juice on your phone may not last, so having a mobile charger will come in handy.

Wear a hat and pack sunglasses: If it is a clear day, you'll certainly avoid the discomfort of being exposed to too much sun if you pack a hat. Depending on your festival style, you can wear a panama hat or a baseball cap. Having sunglasses with you would be an added bonus.

Don't forget your water bottle: It's important to stay hydrated as you go about your day at the festival. We recommend bringing along a refillable water bottle. Not only will it keep the water cool, you'll be saving the environment by not using a plastic water bottle.

Bring a camera: As creatives, we always like to have a camera on us. Sometimes having your iPhone or Android camera is not enough and most compact point-and-shoot cameras are pretty amazing. If you can fit one in your bag, bring it with you! If you're into shooting with film, a polaroid camera is a fun way to create memories.
---