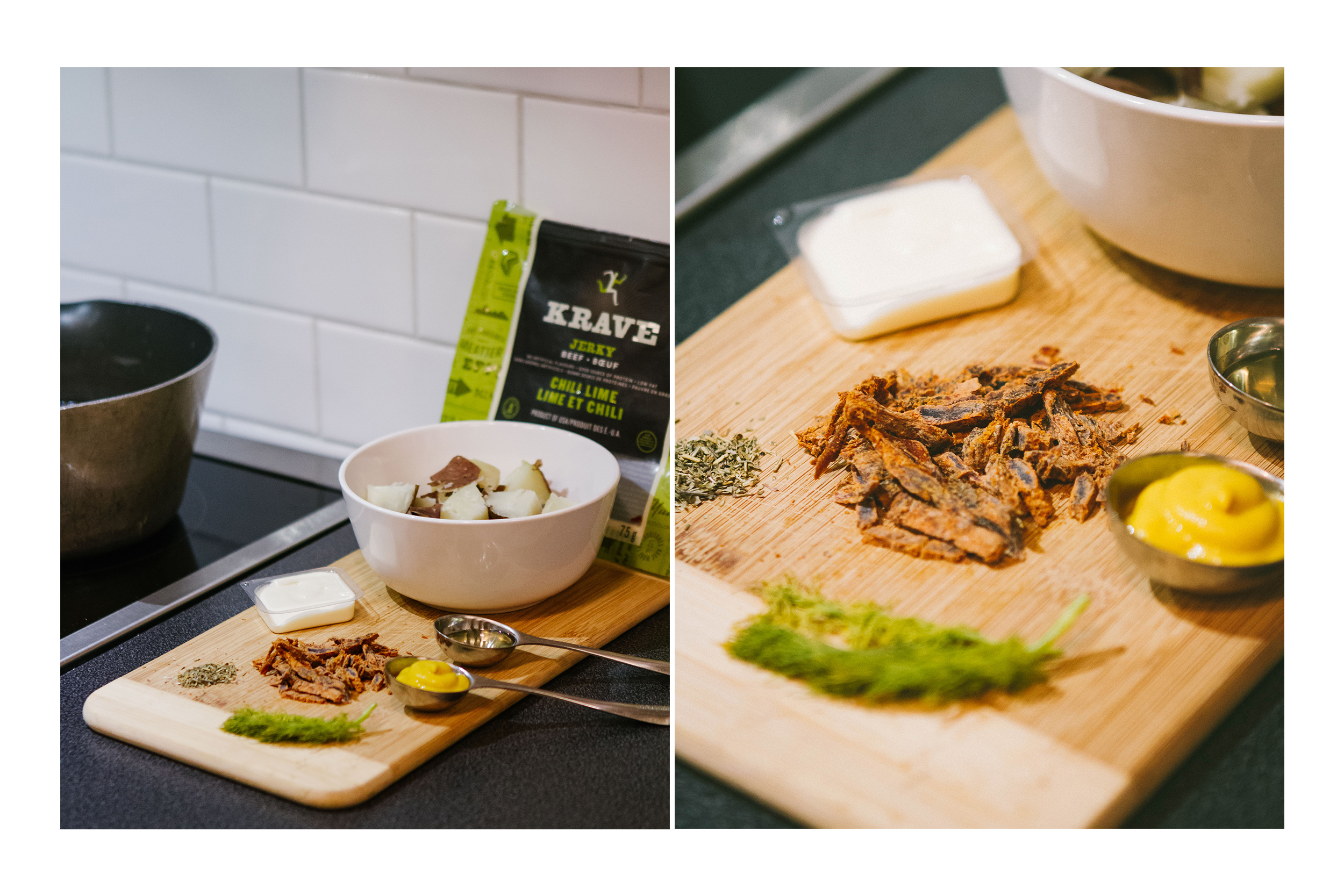 ---
Welcome back to Cafe Troy! With the summer in full swing, we'd like to share with you a Krave-inspired recipe that you guys can cook up for your next barbecue. Let us know how you #ExploreYourTastes with #KRAVEjerky and so we can try out your recipe!

Here's a breakdown of what you need to do!

Boil peeled potatoes in salted water until done and then proceed to cool to room temperature.

Place diced potatoes in large bowl.

Mix mayonnaise, cider vinegar, sugar, mustard, salt, garlic powder, and pepper in another bowl.

Add to potatoes.

Add celery and onions and then mix well – (optional: you can also dice the KRAVE jerky and mix it in for more flavour).

Stir in eggs.

Sprinkle paprika.

Dice your favourite KRAVE jerky flavour and throw it on top.
Ingredients:
Medium-sized Red potatoes, cooked and diced

1 cup of mayonnaise

2 tablespoons cider vinegar

2 tablespoons sugar

1 tablespoon yellow mustard

1 teaspoon sea salt

1 teaspoon garlic powder

1⁄2 teaspoon pepper

2 celery ribs, sliced

1 cup onion, minced

5 hard-boiled eggs

Paprika

1 package of KRAVE Sweet Chipotle beef, or Chili Lime beef, or Black Cherry Barbecue pork
---