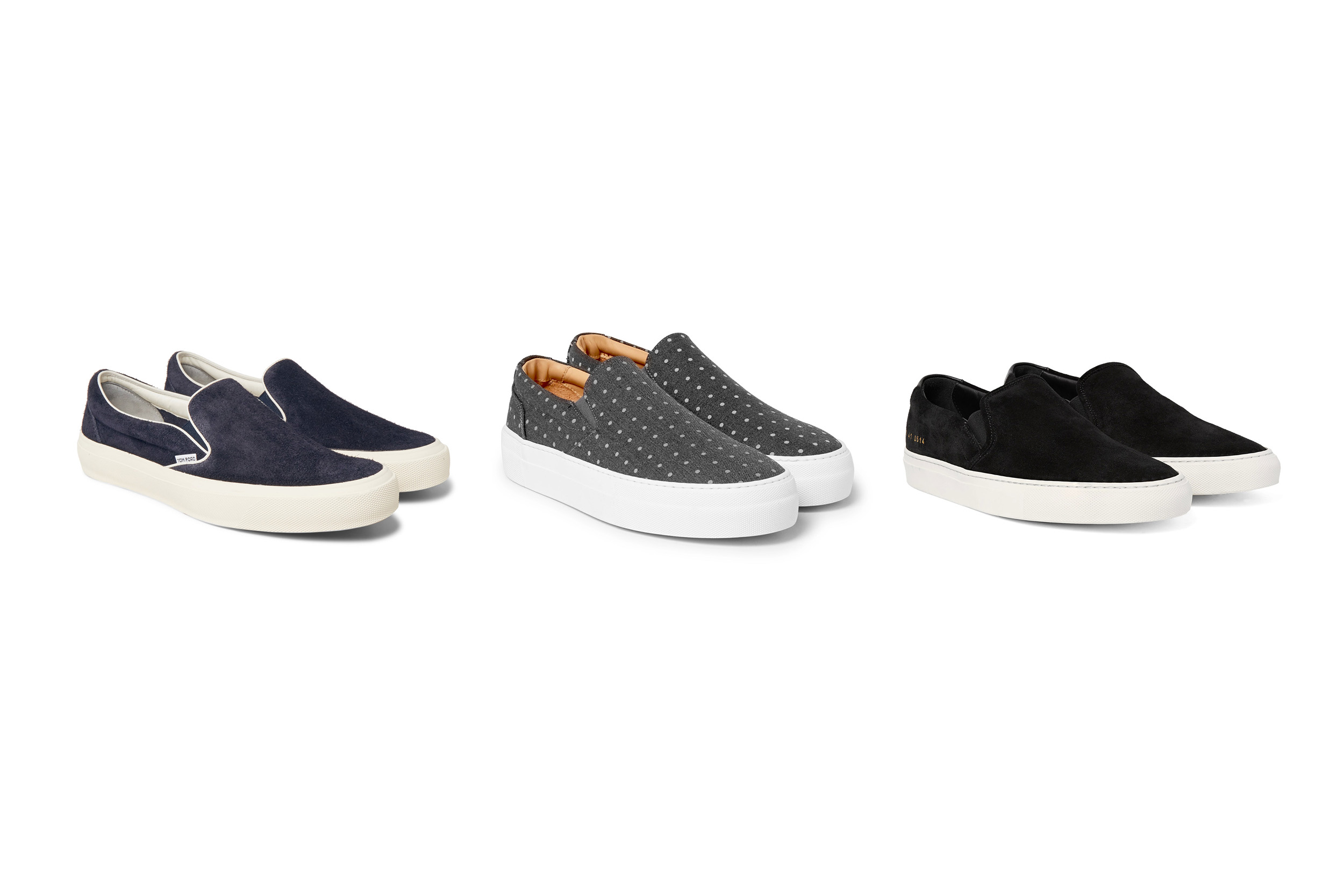 ---
One of the most underrated summertime footwear is the slip-on sneaker and they are more versatile than you think. Depending on the material and overall shape of the piece, you can wear it with a suit for an outdoor wedding or for an evening out in the town. Besides, who doesn't want to wear shoes that you can slip in and out of easily?
Take a look at our favourite styles below:
---
---
Black slip-on sneakers are an absolute must have. This particular pair from Common Projects' is made in Italy from black suede with a contrasting leather heel, while the elasticated inserts add for an easy fit. As always the piece is finished off with the gold coding on the side. You can wear these with your black suit or cropped trousers.
$420.
---
---
If you're looking for something more casual this slip-on sneaker from Nick Wooster and Italian fashion house, Lardini, is the best choice for you. They're made from cool and casual grey canvas that's accented with silver polka dots. Pair these with light denim or black or navy trousers.
$475.
---
---
Another classic looking slip-on is from menswear savant Tom Ford. This pair is made from a textured navy suede straight from Italy. The piece is finished with a white contrasting sole, leather linings, and a soft padded collar.
$690.
---