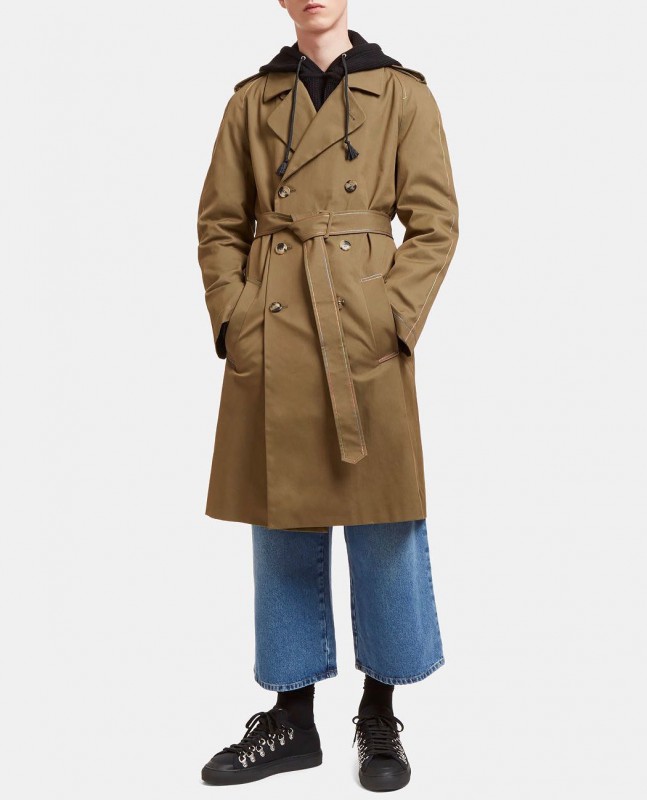 J.W Anderson Trench coat
---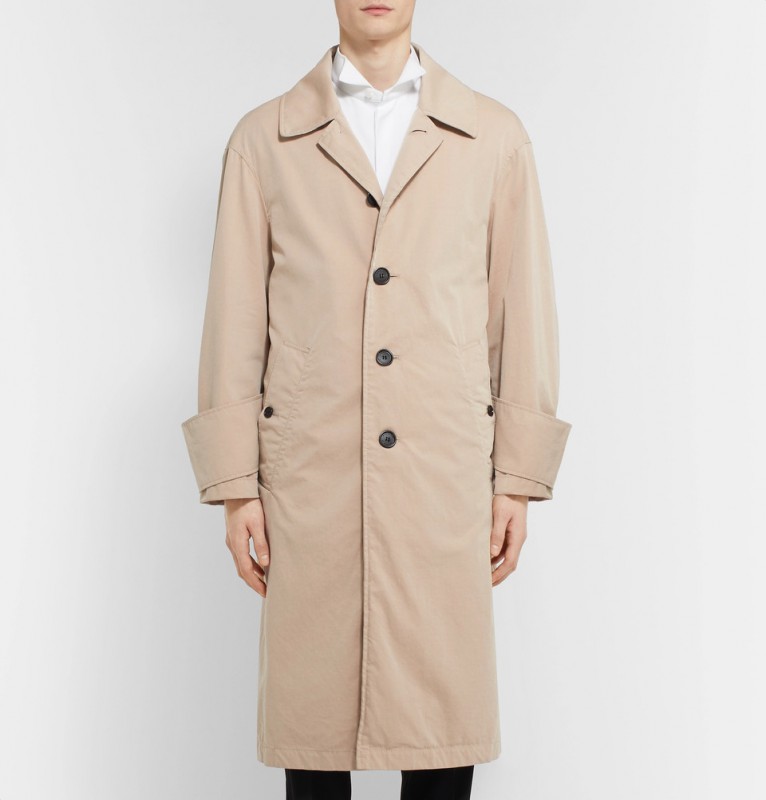 Burberry Runway Oversized Trench coat – $1795
---
Spring is around the corner and if you've probably taken a peak at what your outerwear choices might be for the season. If you feel like it's missing something, it might be that you don't have a trench coat or if you do, it's probably in need of an update. What's great about a trench coat is that it's built to handle bouts of rain in the city, while making you look good at the same time. Moreover, its classic shape and lightweight means that it can be worn even when it's not wet outside.
We've picked out two that are some of our favourites for 2017, the first is from J.W. Anderson, an Irish designer who is skilled a giving a modern feel to his offerings. You'll appreciate the coat's double-breasted front paired, the clean wrap-around belt, the large buttons, and the asymmetrical slip pockets. Finally, that handsome beige colour will keep drawing you in every morning as you choose which coach to throw on before you leave in the morning. The next is a new piece from Burberry's latest spring/summer runway show. They're experts at making the trench coat, so it should be no surprise that they're one of our selects. This particular piece is slightly more contemporary because of its oversized fit and cuffs at the sleeves. Instead of a double-breasted front, this piece is single-breasted and crafted from a light khaki colour.
Take a closer look above!
---