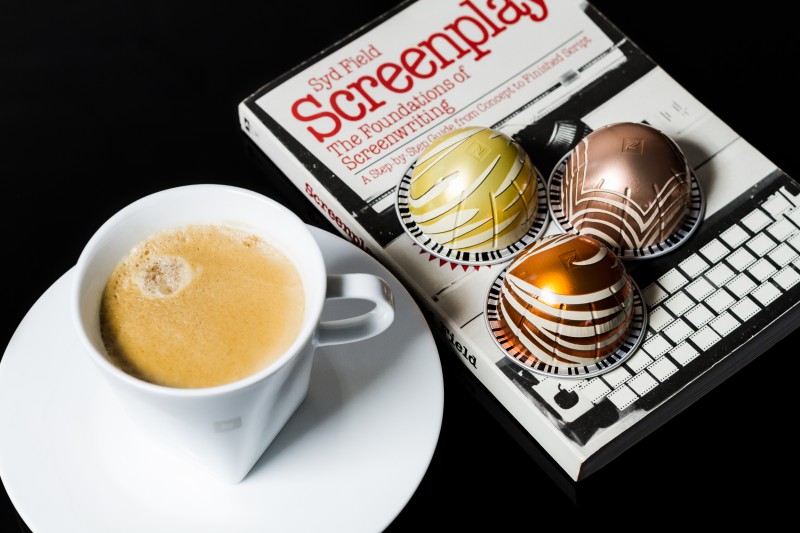 ---
Nespresso has brought our favourite flavours for the season and encapsulated them for us to enjoy as the winter rolls in. The limited edition flavours are the embodiment of all the treats that we use to comfort ourselves as we wind down for the holidays. There is an overwhelming amount of flavours available but depending on the Nespresso machine you have, your choices become much easier but all the tastier. Our favourite machine from the coffee brand is their Vertuoline. We love its versatility because it's capable of making coffee and espresso with a fantastic crema. It has a quick start-up time and we don't have to worry about turning it on or off after use because it turns it self off after a few minutes.
We had the chance to sit down and taste Nespresso's limited edition Holiday flavours over the weekend, and our favourite has to be the gingerbread variation. It reminds us best of the sugary cookie and puts us in a festive mood. It's made from a blend from Ethiopia, Central and South America, the gingerbread coffee are highlighted with spicy ginger notes and cereal notes. Without milk, the coffee sips smooth and you'll draw in the nice aroma as you bring the cup to your nose. With milk, it will add a touch of silkiness.
If you're interested in the other flavours, the banana bread variation has sweetness that reminds us of the tasty homemade pastry. Your nose will pick up vanilla notes combined with a tinge of banana flavour. We recommend that you enjoy this capsule with milk and a teaspoon of sugar, as it will bring the homely banana bread taste to life. Out of all the limited edition capsules, Pumpkin spice is by far the most popular seasonal favourite. On its own, you'll immediately pick up the cloves, cinnamon, and cardamom on the tongue that is followed up with a delicate spiciness. With milk, the melange of sweetness and spice will create a creamy java that outmatches your local coffee shops version.
As the season holiday season comes forth, we are looking forward to having a cup of Nespresso's gingerbread as we read Syd Field's "The Foundation of Screenwriting." A book where Mr. Field details the process of screenwriting starting from concept, all the way to the finished script. We stumbled upon the book last week and we are looking forward to learning from it!
Head over to Nespresso to get your hands on their Limited Edition Holiday collection and to learn more about the Vertuoline 1 machine.
---