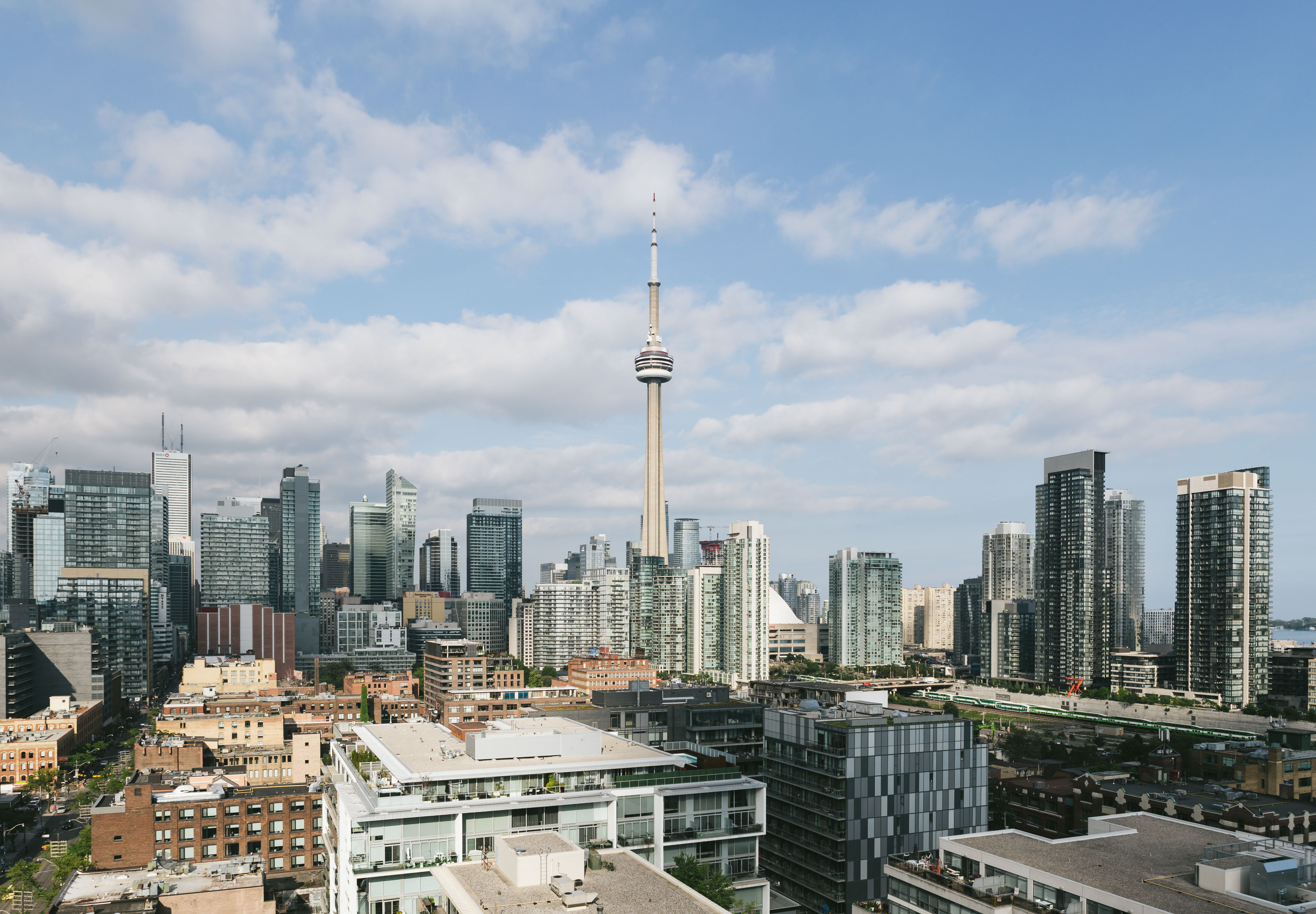 ---
The forecast called for clear skies and warm temperatures in Toronto. The heat from the tarmac of Pierre-Elliot Trudeau airport could be felt from inside the cabin of the airplane but luckily overhead vents pushed out cool air. However, once we reach 30,000 feet the heat became an afterthought and now the cabin became frigid. If it weren't for the sun following us during our flight to Toronto, we would have arrived with cold in our bones. The reason we were heading to Toronto was to spend the evening with Nespresso for their "Nespresso On Ice" event.
Once our feet was firmly placed on solid ground, we were greeted once again by the heat. If you've ever spent some time in New York in the summer, you'll know it to be extremely hot. The heat rises from the concrete and if it weren't for shoes, you may as well be walking on hot sand. The weather in Toronto was quite similar and the tall buildings that stood beside each other in the Financial District seemed to trap the warm air between them.
The evening with Nespresso was dedicated to the celebration of summer and their recently released, Leggero and Intenso iced coffee capsules. These limited edition capsules were specifically crafted to be enjoyed over ice. On this hot day, they were infused into a tasty cocktail that we learned to make ourselves with the help of Lavelle's head mixologist, Chris Anderson.
The intimate event was held atop the roof of LaVelle, one of Toronto's newest hotspots. The restaurant features a 360-degree view of the city and the decor is reminiscent of a far away oasis. A perfect getaway from the busyness of Toronto. The kitchen serves up modern French fare and unique cocktails. The kitchen is headed by Nespresso Chef Ambassador, Chef Romain Avril. He taught us how to create Lavelle's signature Tuna Tartare and then proceeded to judge our plates of presentation and taste. Luckily, we didn't have to prepare the rest of our dinner! As a Nespresso Chef, Mr. Avril travelled to Lausanne, Switzerland to learn about the many ways coffee can be paired with food, liquor, and wine. Most importantly, he was exposed to its uses as an integral ingredient to cooking. His newfound knowledge was put on display for us as we enjoyed a dinner that fused coffee like Nespresso's Indrya from India Grand Cru with Brined Duck a L'orange and glazed carrots. It was topped off with a dessert that featured the new limited edition Intenso in a salted caramel and chocolate Ganache with hazelnut. 
Learn more about Nespresso's Leggero and Intenso iced coffee capsules here.
---
Check out the recipe to Nespresso's Summer On Ice Coffee Cocktail below:

1 oz. Limited Edition Nespresso Leggero On Ice

0.5 oz. Galliano Vanilla Liquer

1.5 oz. Bourbon

Mint Leaves

Simple Syrup
Prepare a cocktail shaker with a shot of Nespresso's Leggero On Ice followed with the bourbon, vanilla liqueur and a dash of simple syrup. It's important to slap the mint (not crush it) before adding it. Shake everything in the shaker and then pour gently over ice. Finish it off with a garnish of fresh mint!
---