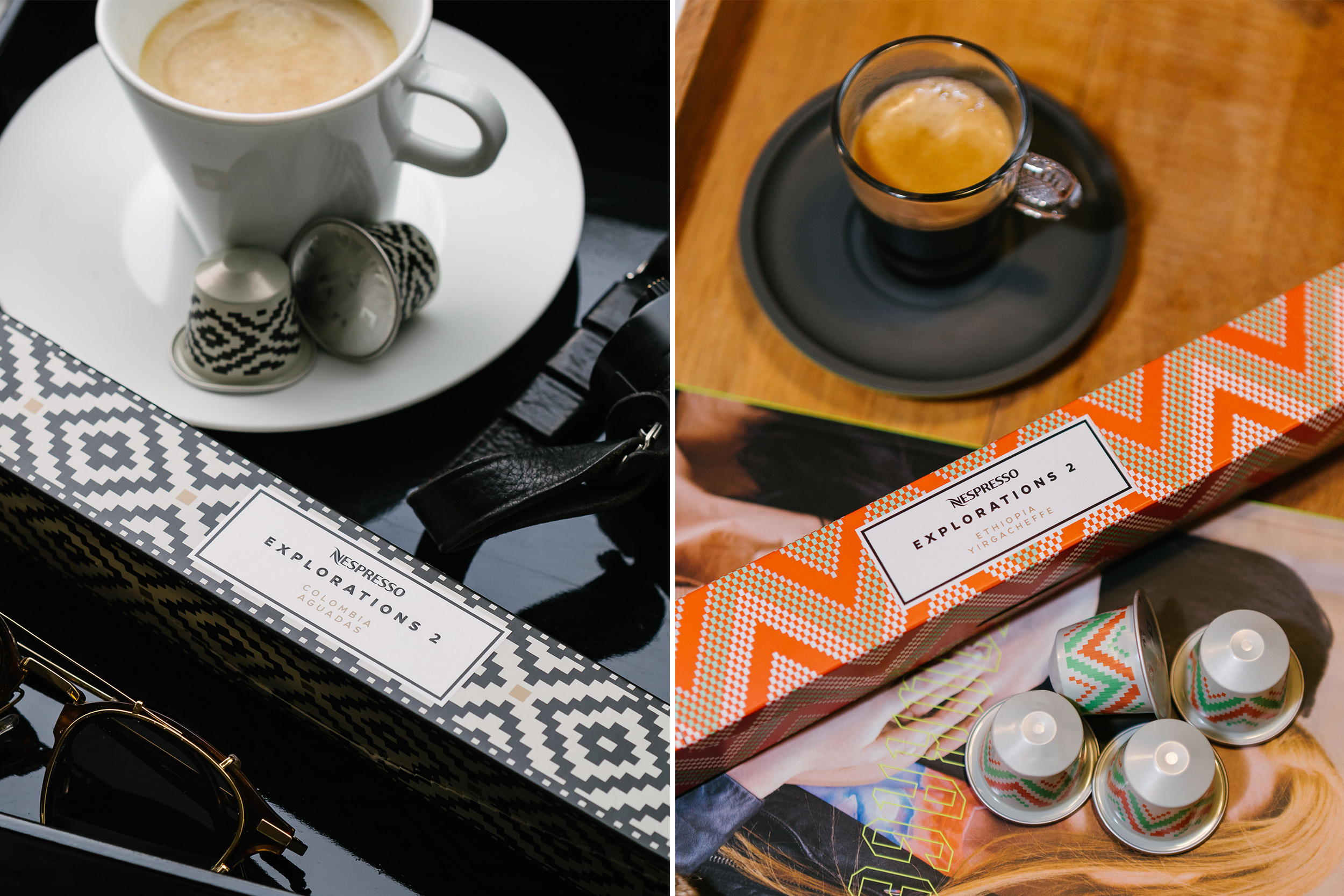 ---
Nespresso's limited-edition Explorations capsules provide new and exciting ways for any coffee lover to experience different brews from around the world. The origin stories of the selected coffee beans have been eloquently told and their flavour profiles have been meticulously considered. To add further mystique to the Exploration collections, they are only released twice a year, mostly due to the bean's rarity. This month, Nespresso has released limited-edition Explorations coffee capsules from continents that are oceans apart.
The first is sourced from a secluded area within the Aguadas, Caldas region of Colombia, whose climate microclimate creates an ultra-unique coffee bean. You could say that this  Colombia Aguadas was discovered almost by accident. It was uncovered during a routine cupping session where the Nespresso's agronomists palettes came across its coffee profile. Upon tasting, you'll be able to pick up the sweet caramelized and fruity notes that has been achieved via its super-ripe selection, sun-drying and a longer than usual fermentation period due to the cold Aguadas nights.
Besides the sweet and fruity notes that are exhibited from the Colombia Aguadas, we particularly enjoyed the sharpness that we pick up from the coffee. With milk, the sharpness softens up but it become a touch smoother.
The second Explorations 2 capsule from Nespresso is extracted from Yirgacheffe, Ethiopia, one of the most important coffee growing regions in Africa. Like the Colombia Aguadas, the coffee that comes from this location is held in high regard. However, to find the specific Yirgacheffe coffee Nespresso wanted, they underwent numerous cupping sessions until they honed it down to a specific area. In essence, the Yirgacheffe they have sourced is the truest of its kind. This means that the orangey, floral flavour profile that are characteristic of the bean has been prepared to the finest standards.
Upon a first sip of the Yirgacheffe coffee, we could immediately pick out the floral boldness of its flavour. We almost always enjoy our coffee with milk and when it's added to the cup, it immediately smoothes the overall taste.
The limited-edition, Colombia Aguadas and Ethiopia Yirgacheffe Explorations 2 capsules are offered in espresso form for Nespresso's OriginalLine machines.
Learn more about them online at Nespresso.
---