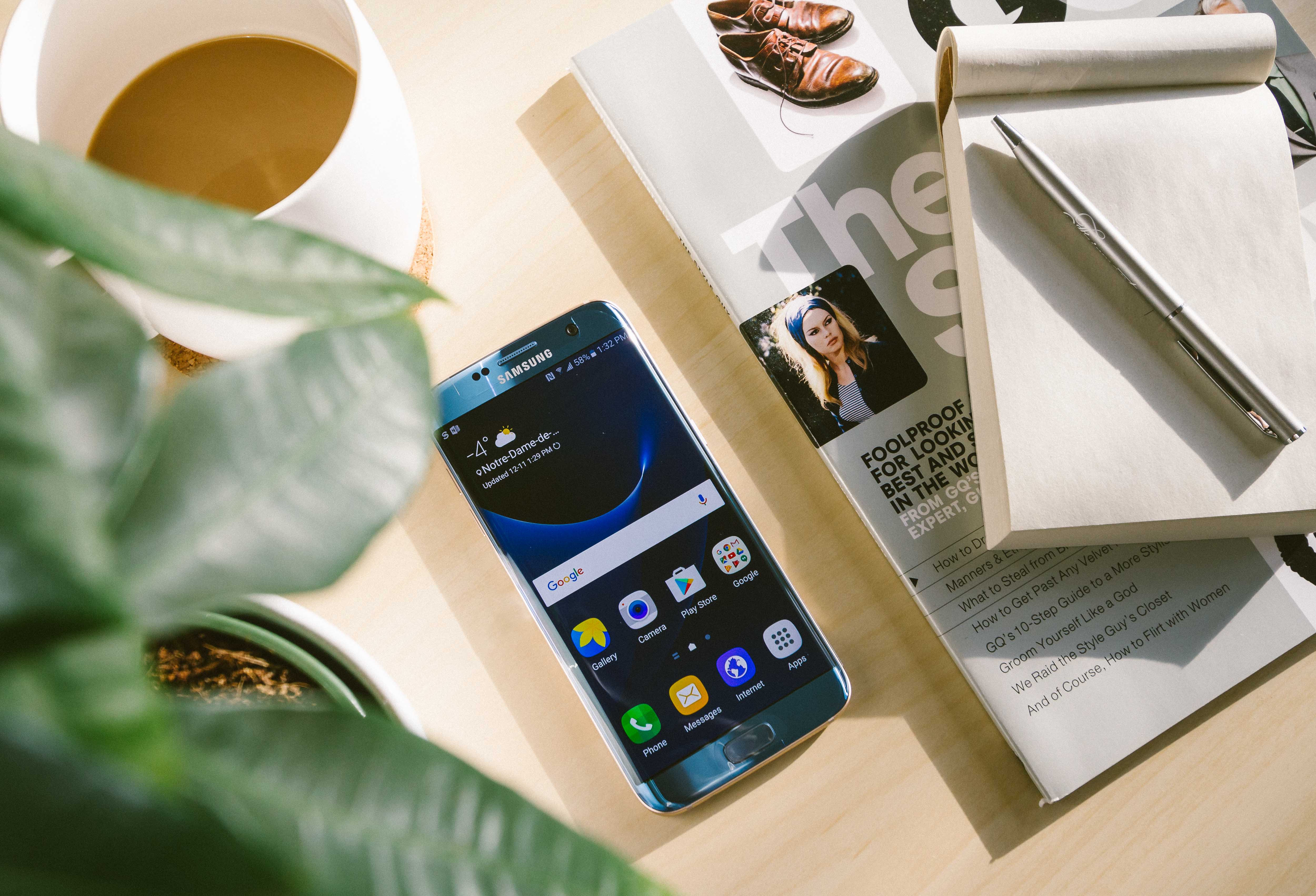 ---
Our smartphones have become an inseparable tool. While others would argue that is a bad thing, I would have to say it should be embraced. Especially when it comes to running a business. Besides, we tend to walk around with our devices more than a pen and paper anyway! Earlier this week I told you guys I would have Samsung's Galaxy S7 Edge as a personal work companion. Take a look at how their new flagship device and I worked together.

6AM: Samsung's Galaxy S7 Edge comes to life to wake up me for my day. I shut it off and head to the kitchen to grab breakfast.

7AM: I receive reminders notifying me of the upcoming meetings for today, such as sitting down with my editor and our contributors for our weekly brainstorm meeting. I also have to attend a friend's restaurant opening later this evening.

8:00AM: I use the S Voice to jot a few mental notes on the Galaxy S7 Edge on upcoming trips and engagements I have coming up during the week.

9:00AM: At the office I open up Instagram to catch up on what's going on with friends and colleagues. Afterwards, I spend some time on twitter to see what's trending and to read up on international news.

10:00AM: The brainstorm meeting with my editor starts and I use the voice recorder to keep track of our ideas. My editor also sends me a Google Doc that I can review and edit on the S7 before it goes live on the site.

11:30AM: It's time for lunch! I ask Google to give me directions to Kazu, my favourite Japanese restaurant in Montreal. In the car, I use Android Auto to display the coordinates on my CT6.

12:45PM: When it comes time to pick up the bill, I can use Samsung Pay with just one tap.

1:30PM: I usually spend a lot of time on my smartphone and since I've been working with the Galaxy S7 Edge 5.5-inch screen, it's been comfortable to use. It's usually around this time I receive the most emails. I can reply to them and look at proposals at the same time by using the Multi-window feature.

3:00PM: Around this time I set a few hours to be creative. This could mean editing photos I've taken using the Galaxy S7 Edge's super sharp f/1.7 camera using third party apps like VSCOCAM and then sharing them on instagram. Or I will go out and shoot a pair of shoes that came in the mail!

5:00PM: It's time to clock out! But not before I use S Voice again to create new tasks for tomorrow and tick off the ones I've completed today.

7:00PM: I'm at restaurant, Dolcetto & Co's Holiday Pizza party to taste their new winter menu. If you follow me on instagram or snapchat, you might have seen the story!
---