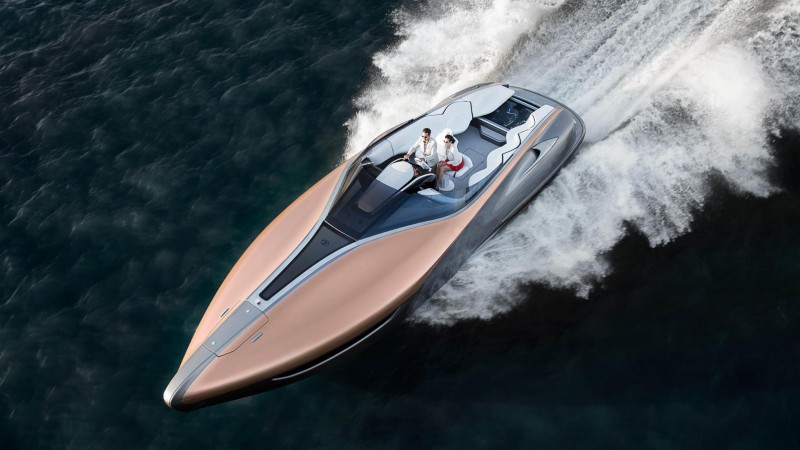 ---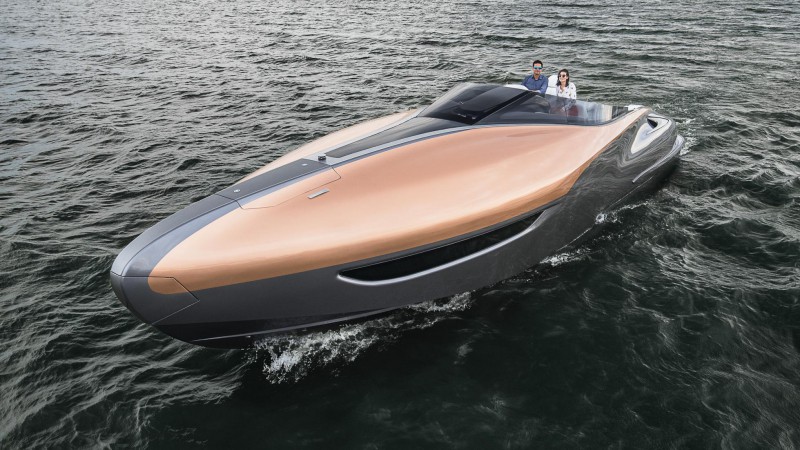 ---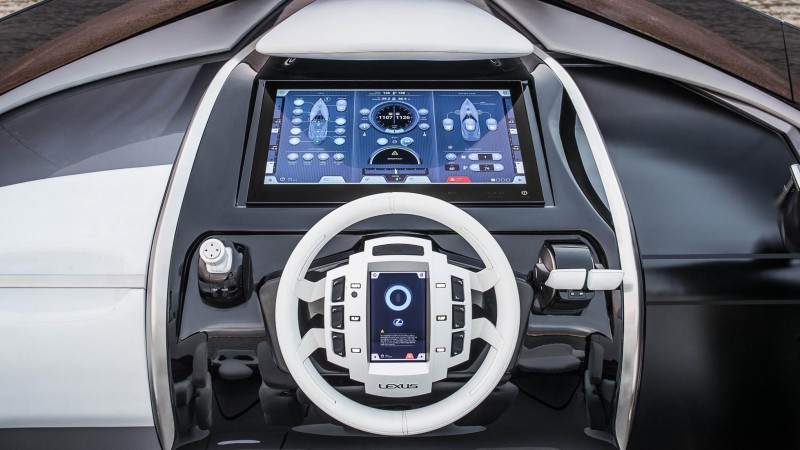 ---
A few days ago, Lexus has taken their savvy in luxury and performance to the sea with the unveiling a Sport Yacht Concept in Miami. Many of us may not have known but Toyota has an longstanding expertise in marine engines so the timing of this reveal was right on schedule. The result is a sharp, elongated vessel that is powered by two 5.0-litre V8 engines taken from the LC500 Sports Coupe, which translates to 885-horsepower and totalling a speed of 49mph. On the road that may not be as fast as most of us would like it, however, in nautical terms that's 43 knots, which means the yacht barrels through waves and strong winds with ease.
On board, the navigator will be able to access the yacht's functions via a massive touchscreen panel that details GPS navigation, charts, surface radar, underwater sonar, lighting and entertainment systems. Moreover, the luxury continues down below in the forward passenger cabin. Guests will marvel at the soft leather sofa, wood accents and glass details. The finishing touches include, air conditioning, a two-burner stove, sink, and refrigerator.
Sadly, the Sport Yacht won't make into production but if you can manage to get a ride, we highly recommend it!
---