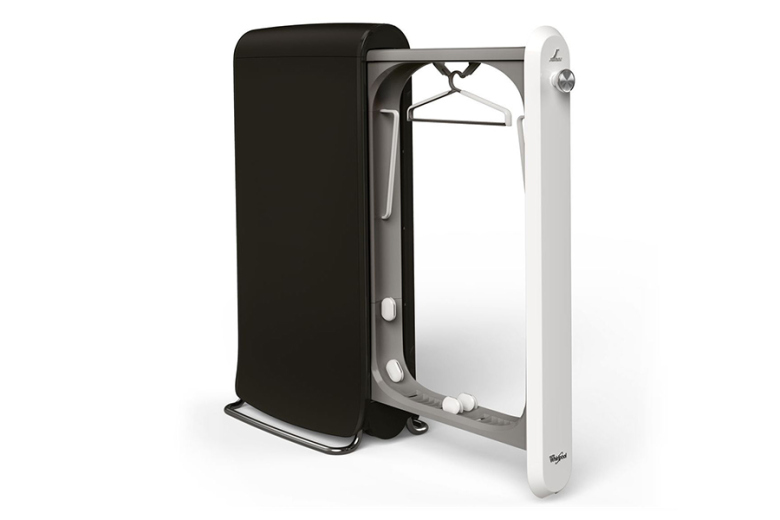 There are many of us who aren't fans of ironing and sometimes you local dry cleaner won't have your clothes ready when you need it. With this express clothing care system from SWASH, you can have the dry cleaning experience at home. The machine promises to refresh, preserve, restore, and most of all, dewrinkle your clothes all within 10 minutes.
The process begins by hanging the garment on the adjustable hanger and using the smoothing clips provide the right amount of tension. Then a superfine mist of the SWASH PODS formula is sprayed onto both sides, and circulated heat removes light wrinkles, while it restores the fit to clothes that's lost after wear by tightening fibre without shrinking.
We'd love to test out this machine for ourselves!
$499.
Learn more at SWASH.