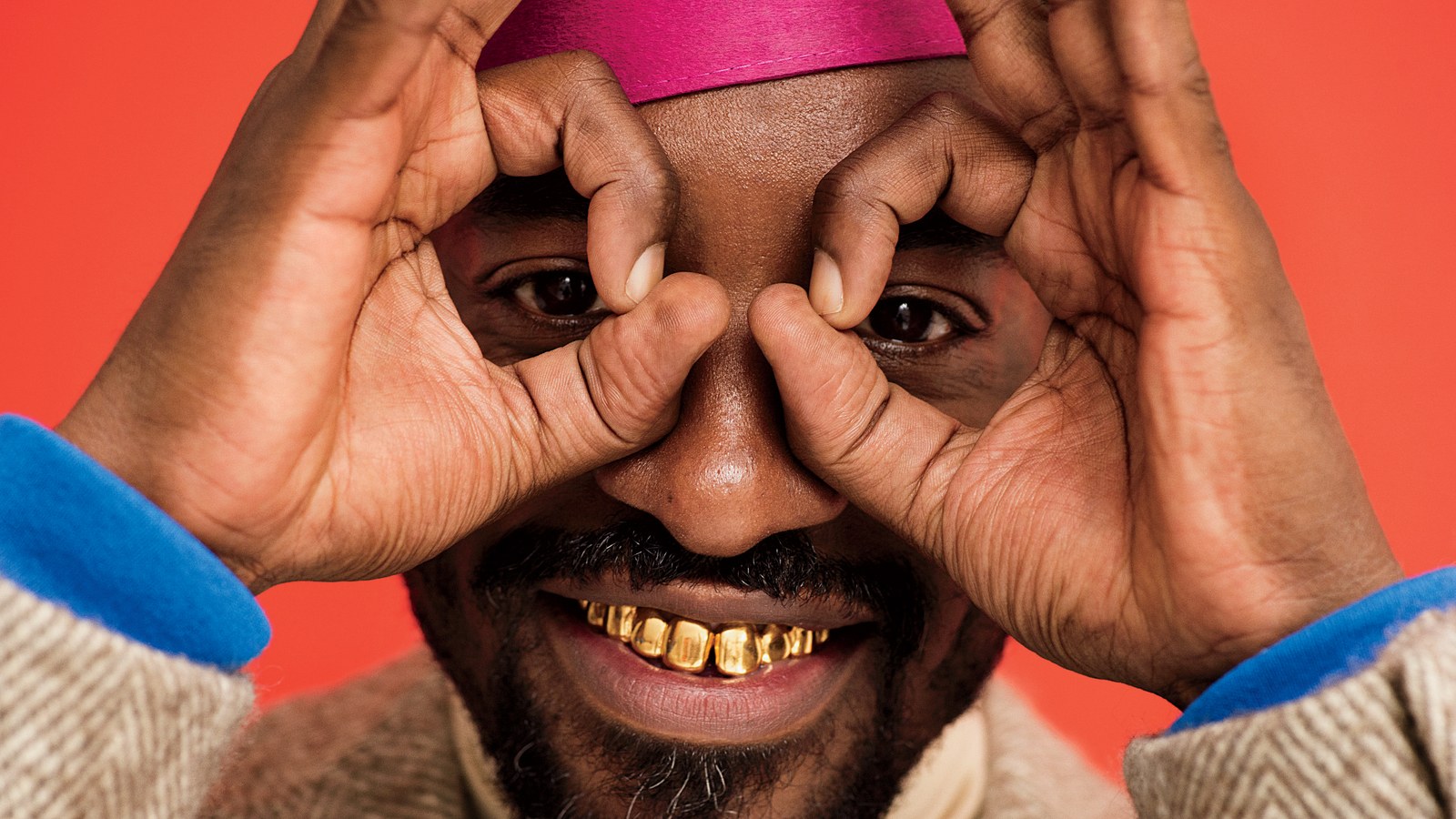 This past October 31st, 2017 marks the seventieth anniversary of Outkast's album, Stankonia. For its latest story, GQ Style's editor-in-chief Will Welch caught up with one of its most elusive members, André 3000 aka André Benjamin, to discuss the group's creative process, the current creative hole he's in, his battles with social anxiety, and how his collaboration with sneaker label Tretorn came about, and much more.
One of the most interesting style moments during the interview was André opening up about his obsession with Anita Baker, which led to him creating his own custom tees and how he wants to eventually ask to Miss Baker for permission to create an official line of graphic tees for her. The piece also showed us more about the artist's way of dressing – he's seen wearing wide-leg pants, clean overcoats, colourful knitwear, beaded necklaces, and of course, his Anita Baker tees. All of this is finished off with gold fronts.
"For me, hip-hop is about freshness. You can always hop, but you won't always be hip. At a certain point, you just won't. And this is how I know: All the people I grew up with, none of them, not a one, is thriving." – André 3000
He also teased us about a potential solo album that will surely be anticipated by all music-enthusiasts. For more, read the whole interview here.