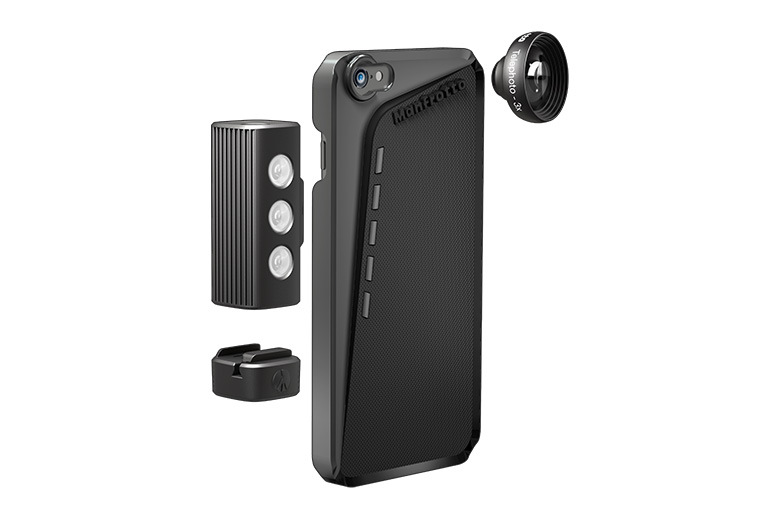 Mobile photography users will appreciate the new KLYP+ case from Manfrotto, which is specifically for the iPhone 6 and the 6+. The phone case is fitted to accommodate lenses, a flash LED light, along with a tripod mount. Further, there is a KLYPAPP+ app that allows you to switch between auto and manual for focus and exposure, and to capture special time-lapse and stop-motion videos.
$25.
Available online at Manfrotto.
Spotted at Hypebeast.