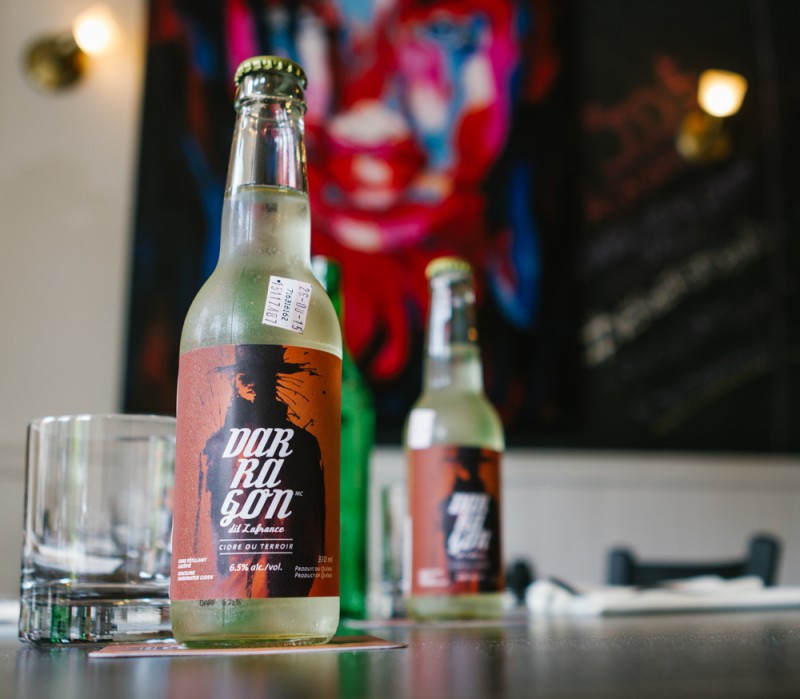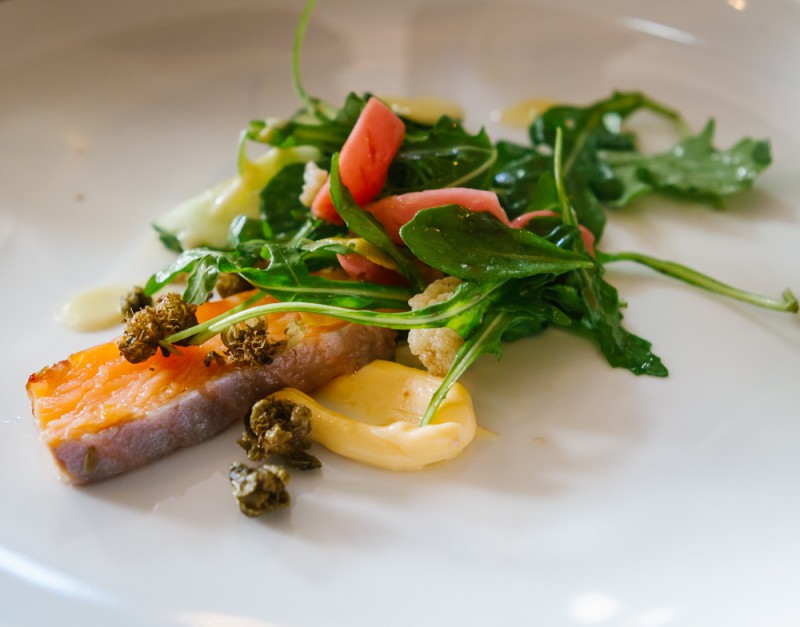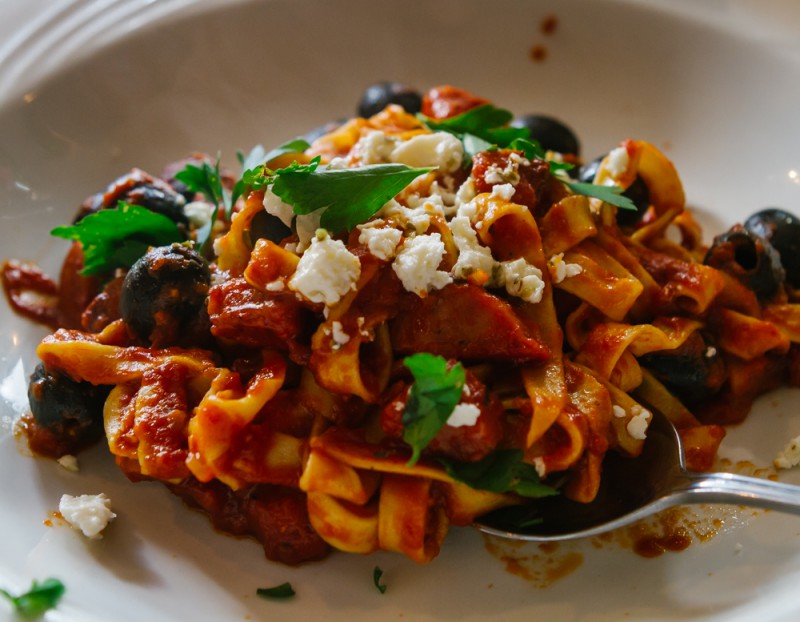 On September 4th, 5th and 6th, one of Montreal's most popular streets, Saint Denis, will be transformed into an urban orchard. For this occasion, several blocks have been painted a cool red, while the terrasses' furniture match the same hue. Many restaurants have developed an orchard-themed menu for this occasion and we were invited to experience it over lunch! Here's what we enjoyed from L'Inspi:
For the appetizer we were served wood smoked salmon accompanied by cucumber apple. The main course consisted of homemade fettacelle with chorizo ​​, olive, tomato and feta. We also enjoyed an apple ice wine cocktail, along with an ice cold apple beer.
Learn more about the happenings of Verger Saint Denis online and on their Facebook page.