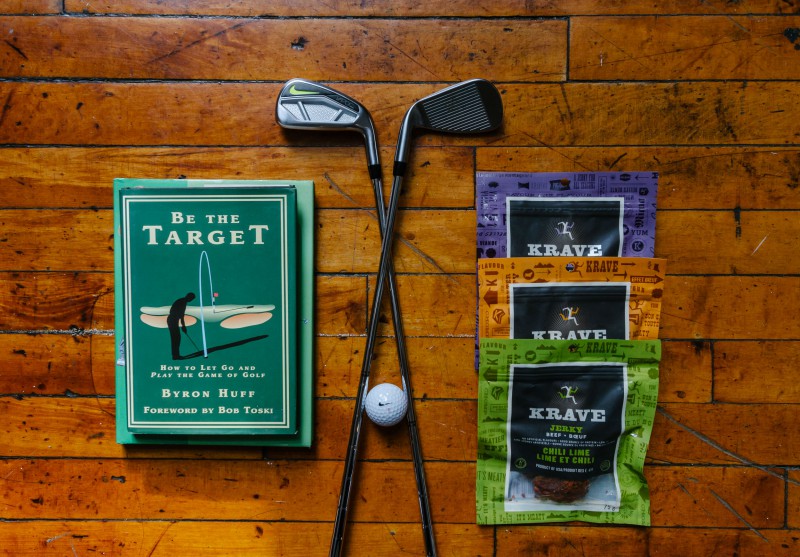 ---
Canadian summers as beautiful as they are, do not always make for the best golfing experience. Through the Fall season you not only get to experience the crisp air and fall colours, but you also get to avoid the humid temperatures. Being huge fans of the sport and we try to get out on the green every chance we get.
Golf is a game of patience, just as it is a technical game. It's important that you take your time, measure your swing, manage your power, and make sure you breathe. Whether you are playing nine or eighteen holes, you're guaranteed to spend a few hours on the course. That means you'll need to stay fuelled if you want to be on top of your game. Sure, you can pause your game and cart it back to the clubhouse for something to eat but that would take you out of your zone.
When golfing in the Fall, you want to prepare some snacks and warm beverages to keep you going on days that are a bit cold. Our recommendation is to take a thermos of your favourite beverage (our go-to is Nespresso!) and several healthy and tasty snacks to munch on as you move from hole to hole. Besides, there is an ample amount of space to carry things in your golf bag and cart. The list consists of a mix of sweet, salty, savoury and spicy flavours that are sure to please the taste buds of any golfer.
Snack List:
Wasabi Peas

Kale Chips

Roasted Almonds

Popcorn

Dark Chocolate

Coffee and/or tea

Bottle of water
---