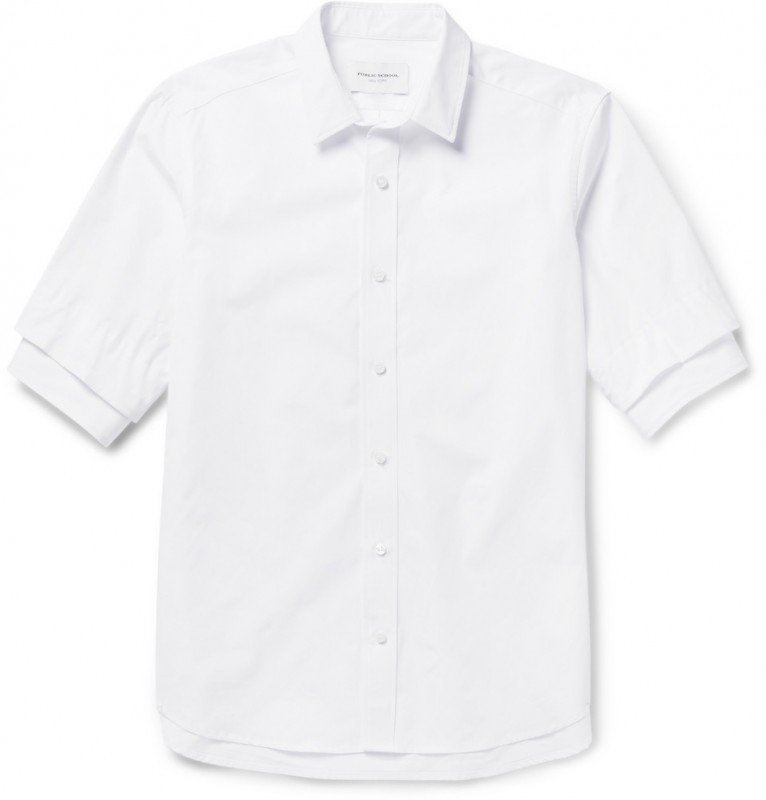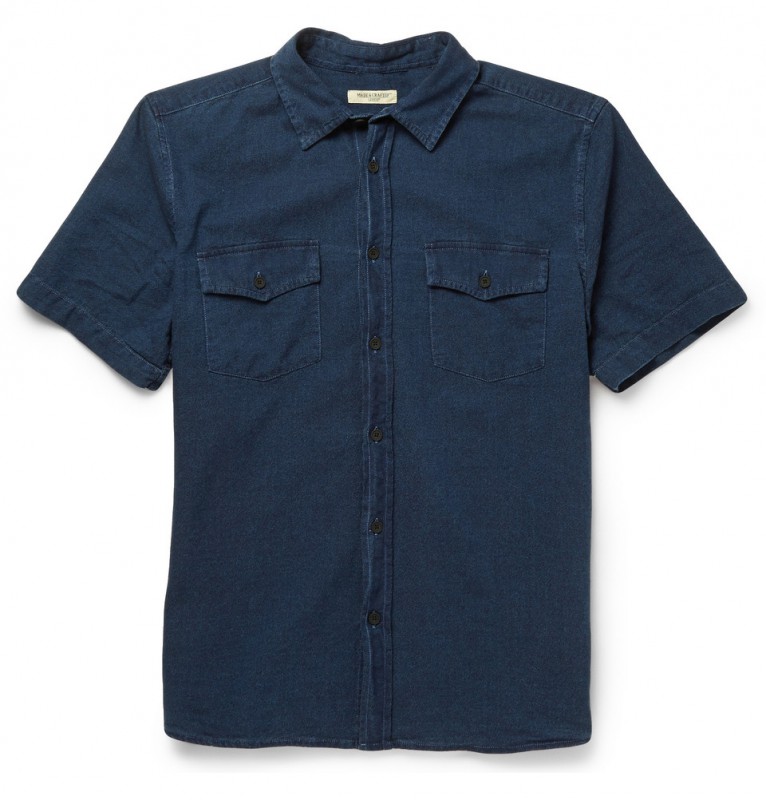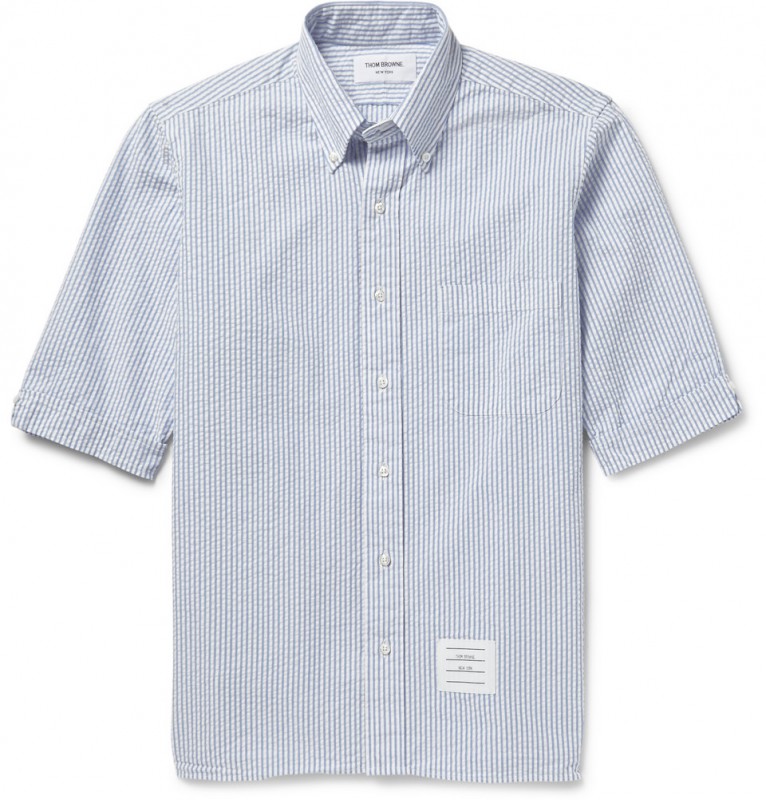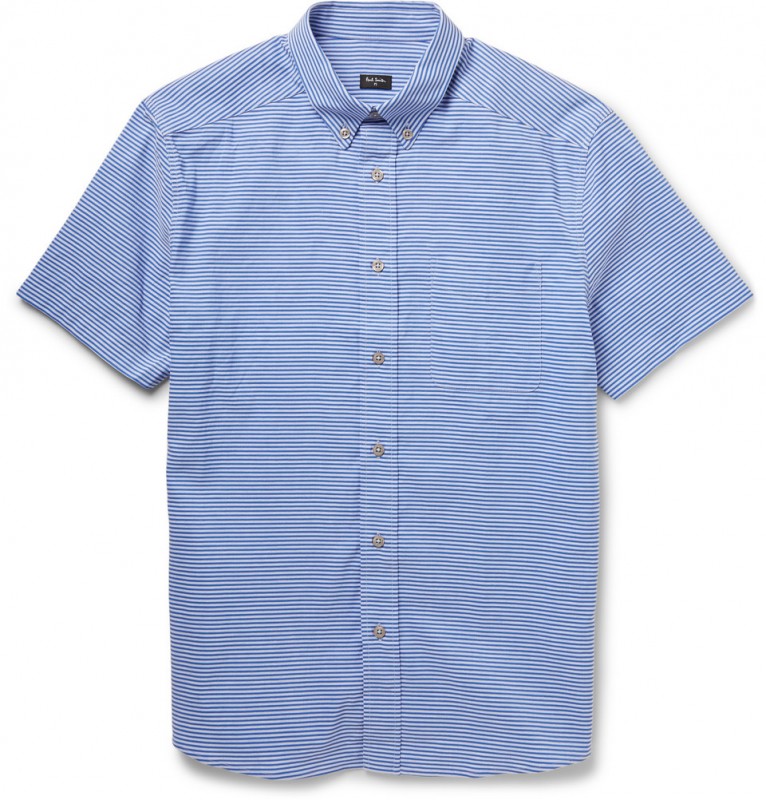 It's very easy during summer to give up on dressing up and simply throw on a t-shirt and some shorts. We encourage you to resist that urge and consider sporting these short-sleeve shirts that have caught our attention. Each of them is made with high-quality lightweight materials that allow for breathability and selected for their style:
Public School – The designers, Dao-Yi Chow and Maxwell Osborne, have reinvigorated the classic white short sleeve button up by doubling up on the sleeves.  The piece is cut for a trim fit and is made from a smooth cotton-poplin. Wear this shirt casually, or you can dress it up with a blazer (yes, you can wear a short sleeve shirt under a blazer, this is allowed during the summer).
Levi's Made & Crafted – So remember when we said to avoid simply wearing a t-shirt? You still can if you decide to throw this shirt over it. This made in Italy shirt exhibits a deep indigo shade and the cotton is luxuriously soft. Plus, the two button-down front pockets give the shirt some functionality.
PS by Paul Smith – Patterns like the horizontal stripes you see on this PS by Paul Smith shirt will always look good, especially when its royal blue against white. The textural cotton gives this piece a more casual air and would look great with shorts, light chinos, or denim.
Thom Browne – Seersucker is another great pattern and its lightweight for the summer as well. This Thom Browne shirt is a classic blue and white striped print, and the front pocket smartens it up.