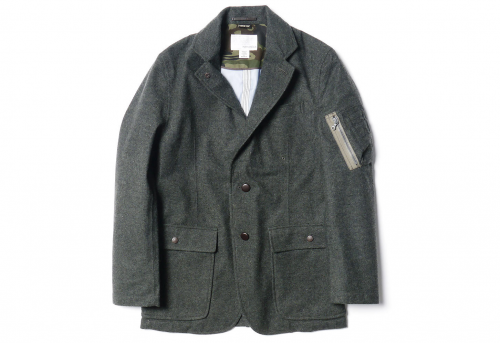 The GORE-TEX Field Jacket is a seasonal release from Japanese label nanamica. This season, the classic silhouette takes after the look of military officer personnel, refitted for urban life.
The jacket utilizes a GORE-TEX outer lining with simplified pocket configurations, including a utility pocket found along the sleeve. Camo accents are used within the interior of the jacket, complemented by a seal-seamed 100% nylon backing for increased weather protection.
This is a piece that not only upholds a classic look, but also carries functionality traits that are essential for this time of year.