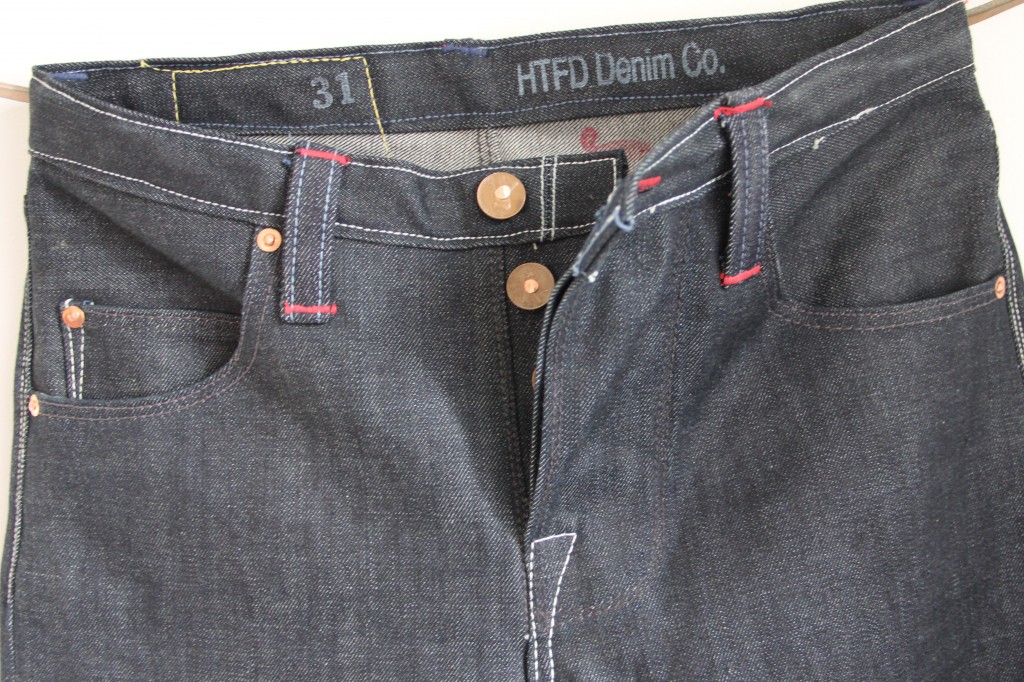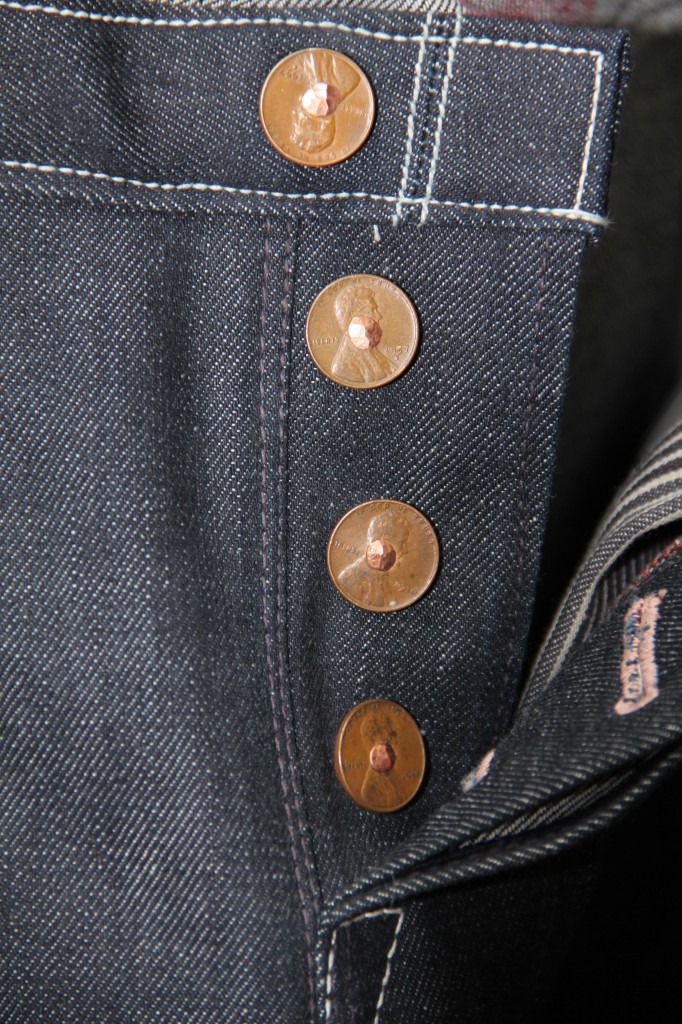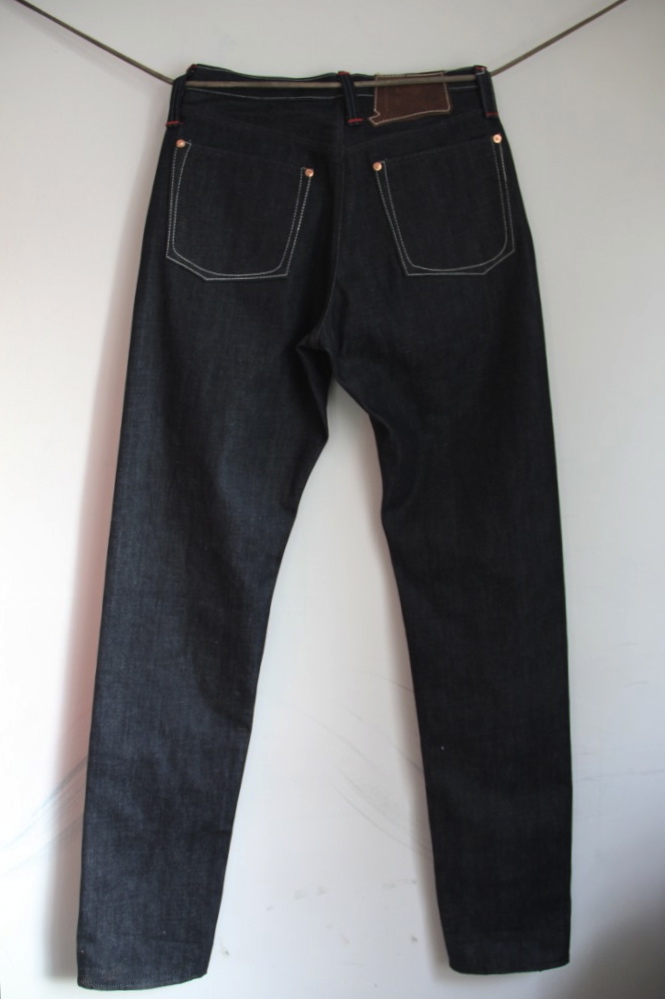 MY FIRST MEMORIES WITH HARTFORD DENIM COMPANY:
While I was walking the Project Show doing my rounds and interviewing brands I was told that I needed to speak with 3 gentleman from the Hartford Denim Company. I was immediately blown away by their appearance and if I'm allowed to say their swag. They looked like they were out of the Robin Hood movie but instead they were dressed in Denim onepieces, Denim shirts and jackets. Their story was one of courage, passion and I had to know more… My full interview coming soon.
THE STYLE:
The jean above is called the Clopen. There are only 8 pairs made in the world and they are built to last.
WHAT I LEARNED ABOUT THE BRAND:
They make all their Denim by hand which takes about 10-20 hours a pair. They have made just under 100 pairs since June.  All their rivets and buttons are made with 100 year old US pennies because they are made of pure copper. They are proud to be from Hartford so they wear that pride on their sleeves and on their pants (pun intended). The guys behind the brand are Marshall Deming, Dave Marcoux, and Luke Davis. They started the brand because they were tired of buying $1000 jeans from Japan, it just was not sustainable. Their denim is produced in North Carolina using vintage looms and they are produced by Cone Mills who used to produce the denim for Levis until the 1960's
They spend all their time in their shop making denim and buying supplies to make denim. They rarely see their friends because they are always making denim!
WHAT I LIKE ABOUT THE HARTFORD DENIM:
The denim is also guaranteed for life, they will repair and patch them up as long as they are in business. They make all their jeans in limited quantity and the quality is unmatched. I love the fact they they use 100 year old copper pennies as rivets and buttons. The jeans have no logos, only the patch of Hartford Connecticut on the back.
SPECS
Clopen, Lot #4, Cone Mills 13 oz. Indigo line woven on vintage shuttle looms in U.S.A.
8 pair made.
PRICE:
$245