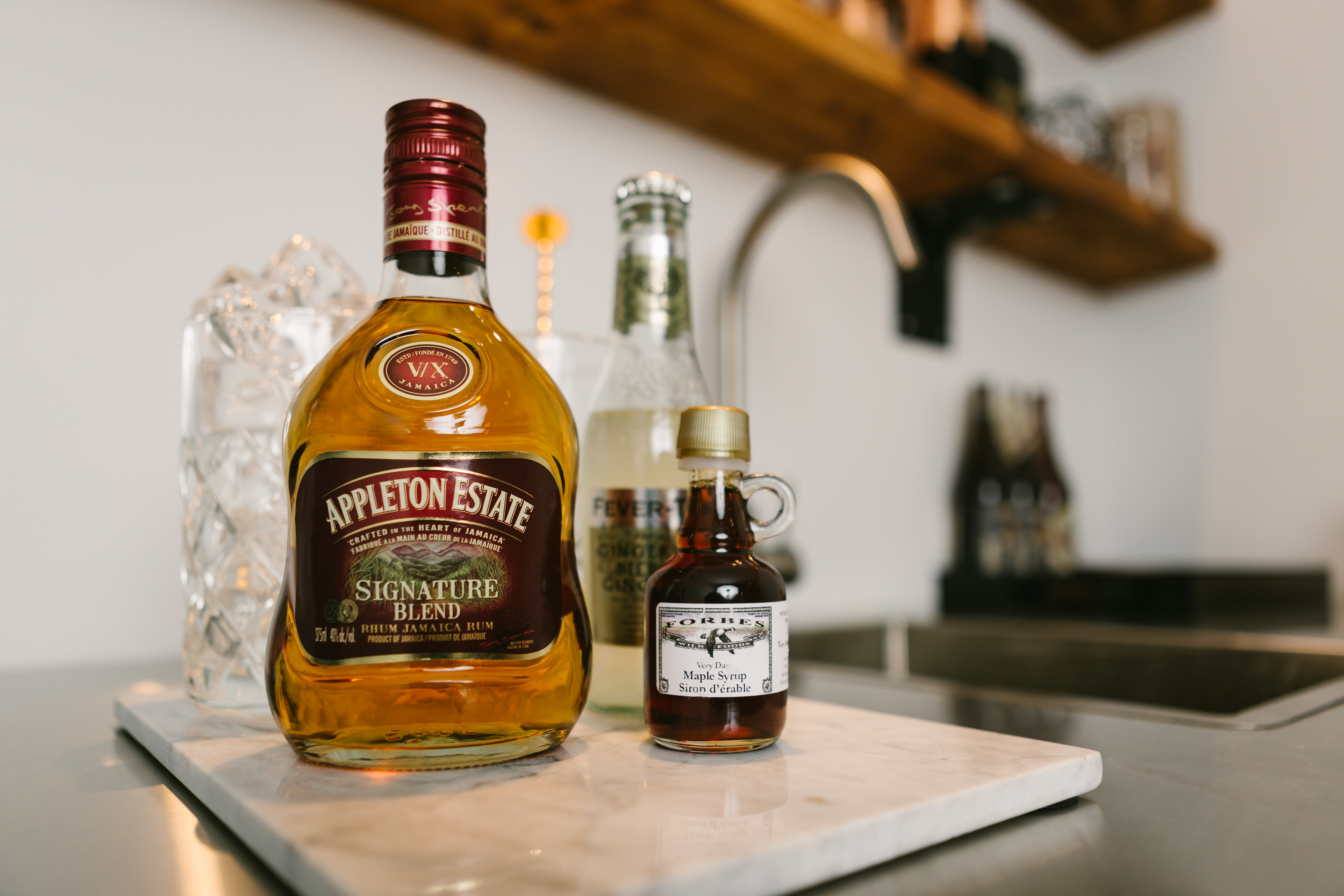 ---
Appleton Estate has sent us a care package with recipes of two of our favourite cocktails, the Jamaican Mule and the Privateer. The package consisted of a bottle of Appleton Estate Signature Blend, Maple Syrup, and Fever-Tree Premium Ginger Beer. The first is a Caribbean twist to the Moscow Mule, while the other takes notes from the Old Fashioned. Take a look at the recipes below and let us know which one is your favourite!
If you haven't taken in our Appleton Estate experience in Jamaica, check it out here.
---
Jamaican Mule Recipe
1 oz Appleton Estate Signature Blend
2 oz Fever-Tree Premium Ginger Beer
3 lime wedges
1 dash of Angostura bitters
Squeeze the limes into a highball glass, pressing them with a muddler. Add ice, build remaining ingredients into glass and finish with a stir.
---
The Privateer Old Fashioned
2 oz Appleton Estate Reserve Rum
.25 oz Maple syrup (grade A or B)
.5 Bar spoon all spice dram
Long orange peel & lemon peel
Combine all ingredients in a double old-fashioned glass. Add ice and stir gently. Finally, garnish with orange and lemon peels.
---