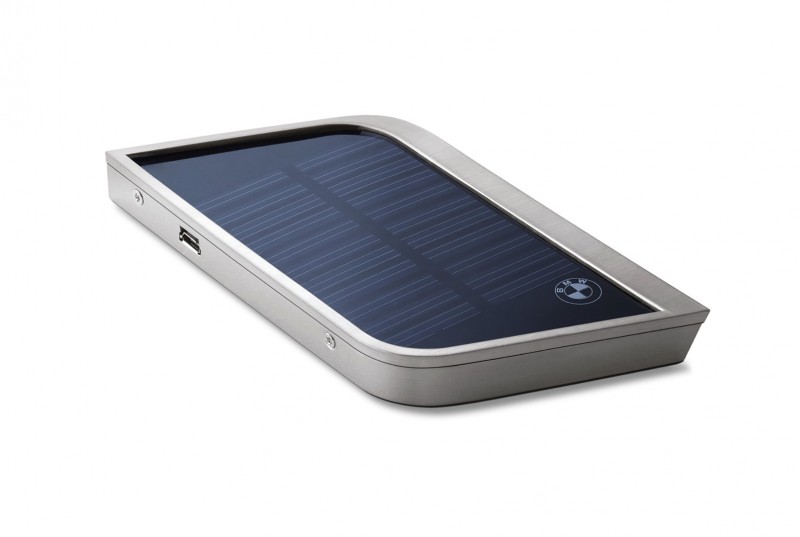 To further solidify their dedication to the use of renewable energy BMW has created a solar charger for mobile accessories.
This compact solar charger is die-cast in zinc and includes multiple cables for different mobile devices like Apple, Blackberry, Nokia and Samsung.
A full charge via USB cable takes approximately 2-3 hours or 12-15 hours in either sunlight or artificial light.
Check out the rest of the BMW i collection online.