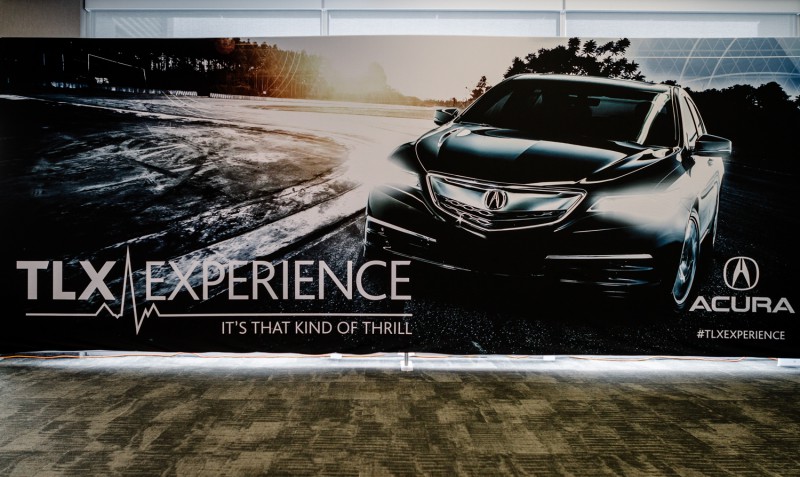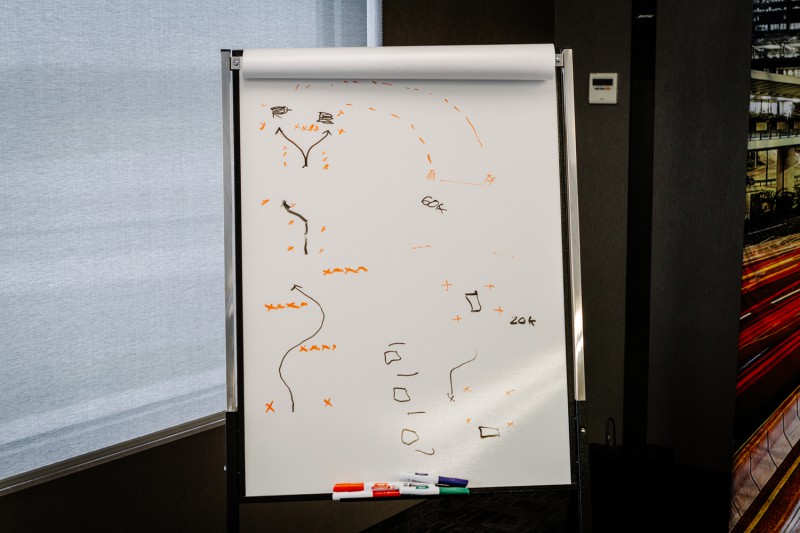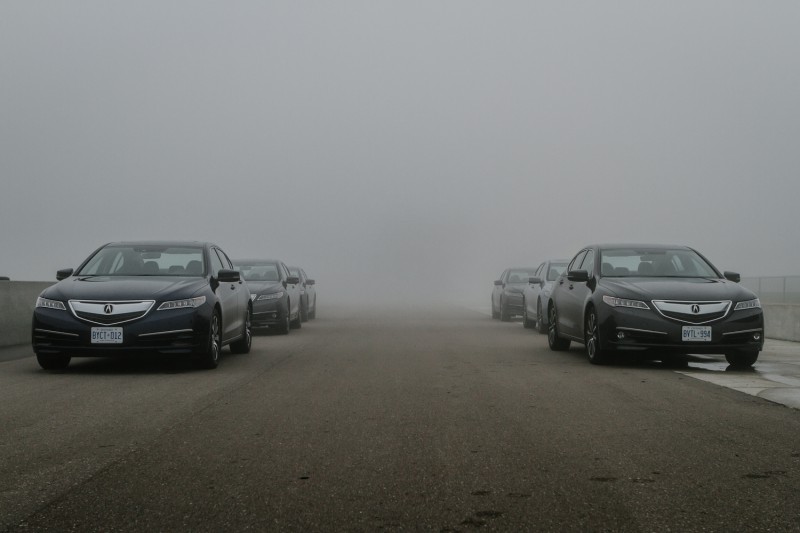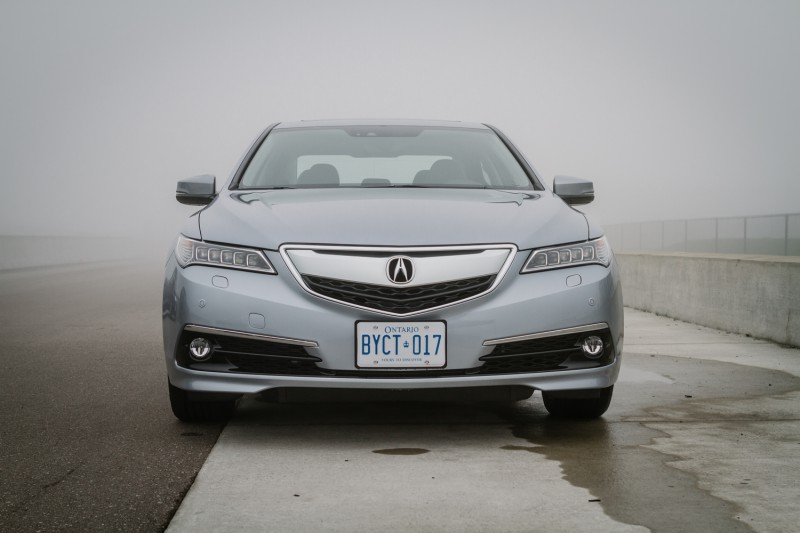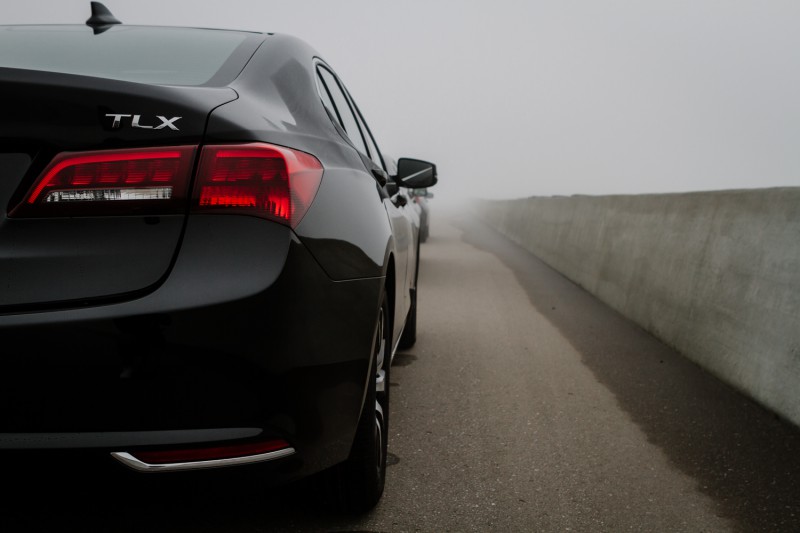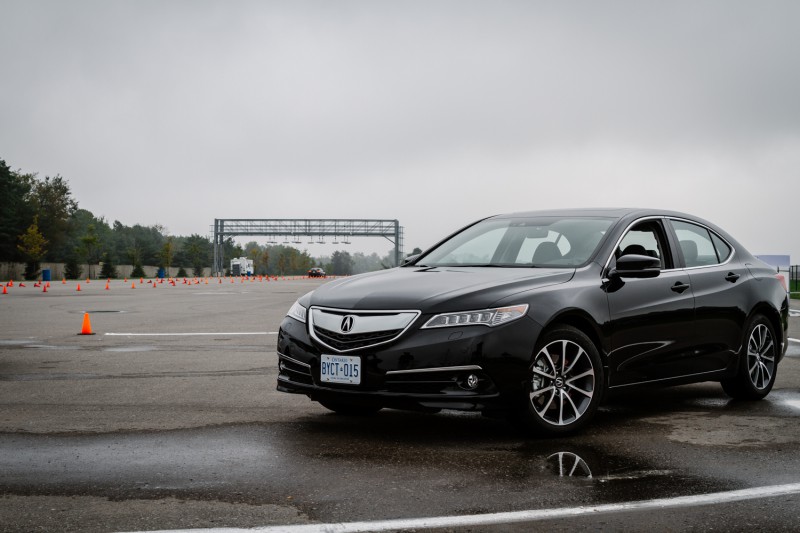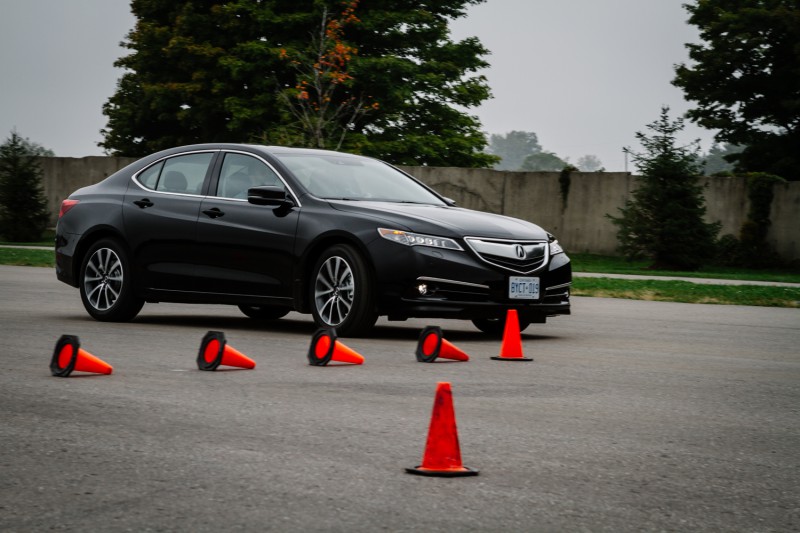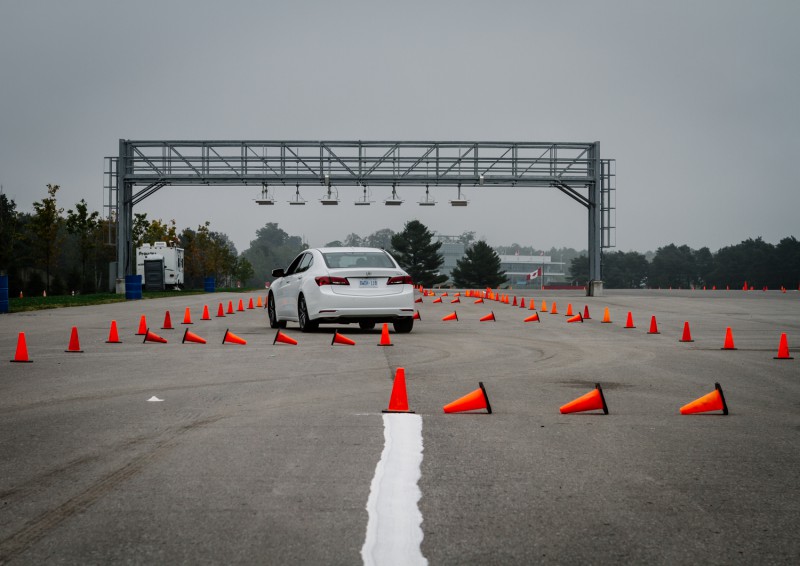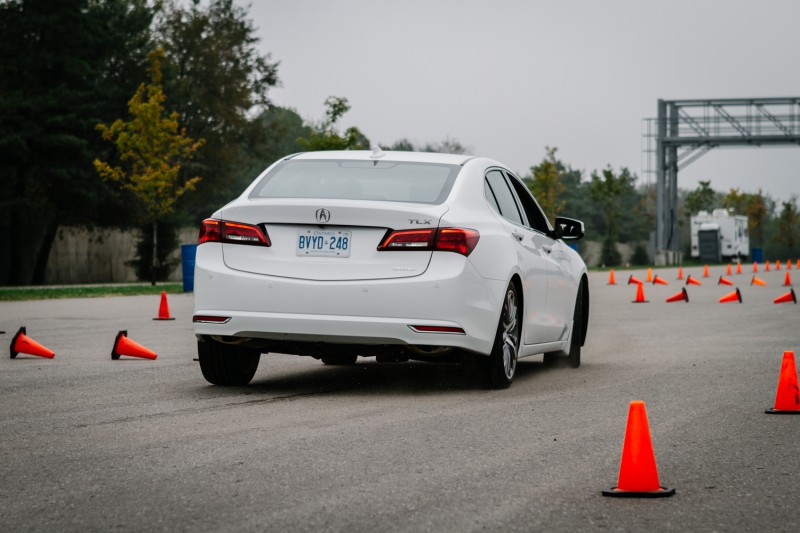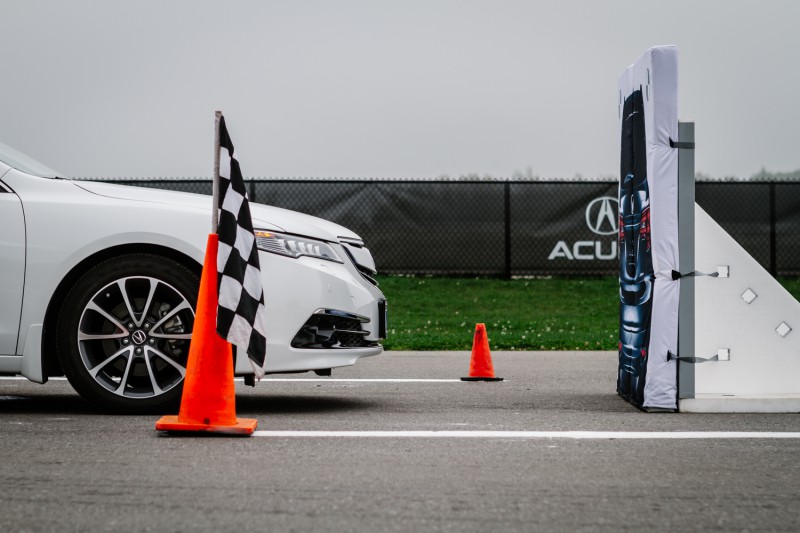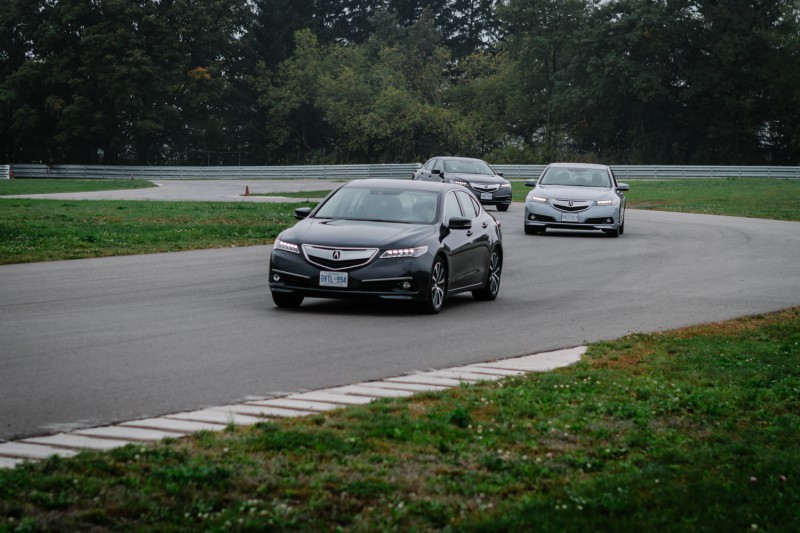 Our day at the Canadian Tire Motorsport Race Track for Acura's TLX Experience started with heavy fog. You could say it added excitement and intrigue as it surrounded the fleet of 2015 TLX's on the track. Once the fog cleared, we got behind the wheel to take the TLX for a spin, where we switched through the fuel-saving mode to our personal favourite Sport+ mode, which really gives you a feel for the 3.5L direct injection V6 that produces 290 horse power. The track also gave us the ability to put the TLX's exciting 9 speed transmission to the test.
We then switched to the auto cross track that was designed to showcase the TLX's SH-AWD (Super-Handling All Wheel Drive) system. The course ended with a quick braking exercise and then letting it coast towards a cushioned wall, where the collision mitigation braking system worked to stop the car from hitting the barrier. After lunch, we ended the day by taking the TLX around the track a few more times but at a much faster pace. The afternoon was met with heavy rain but nonetheless, we continued around the course. Again the SH-AWD of the TLX was tested as we turned through quick corners and hairpins. We felt the rear tires slipping but it quickly regained traction as we cut through the apex of the turns.
Thanks Acura for the Experience!
Learn more about Acura TLX here.