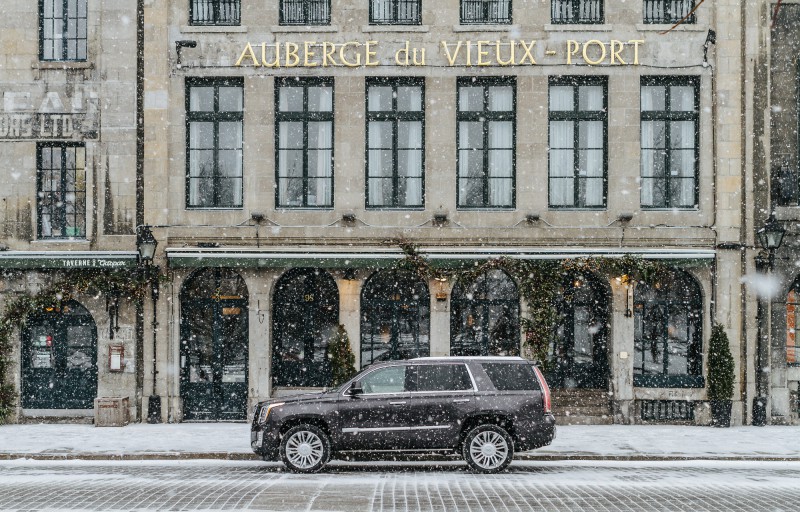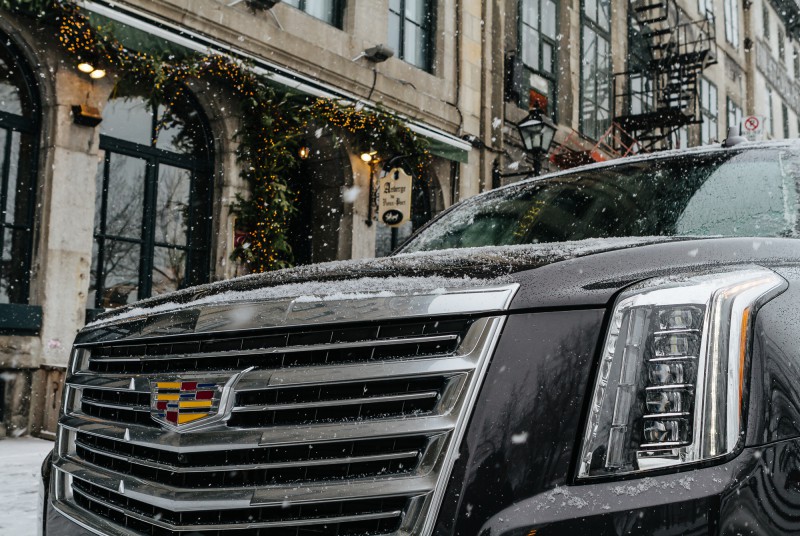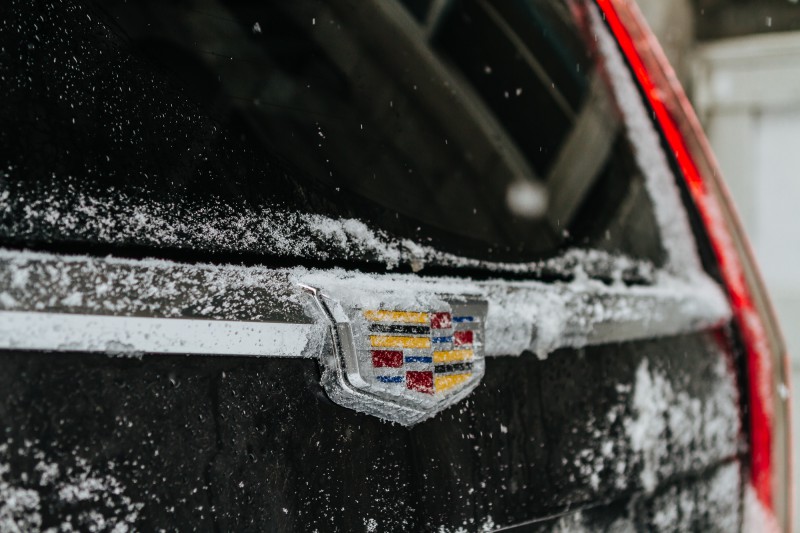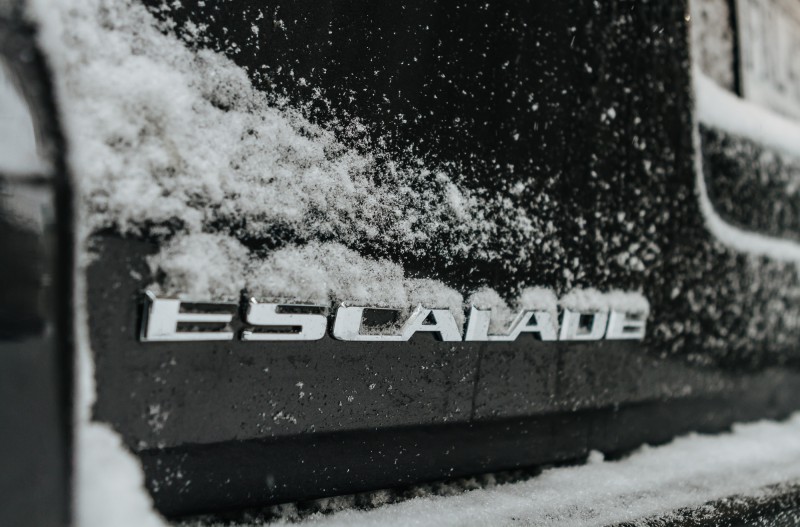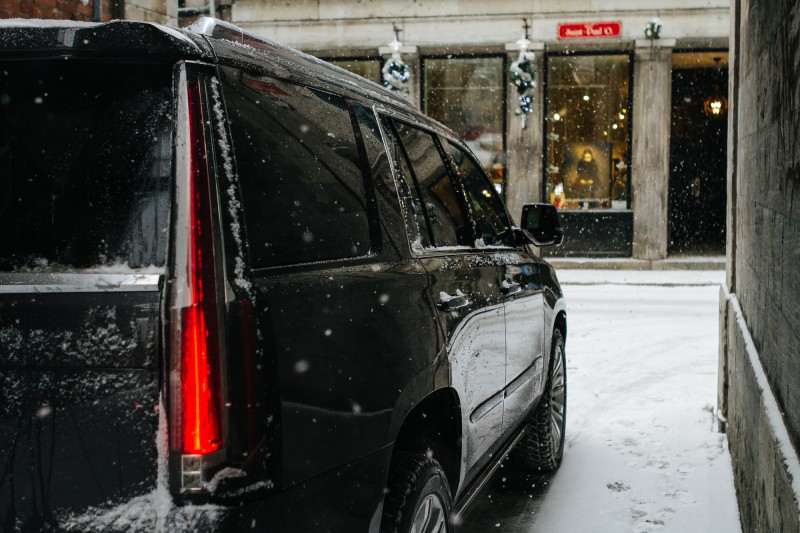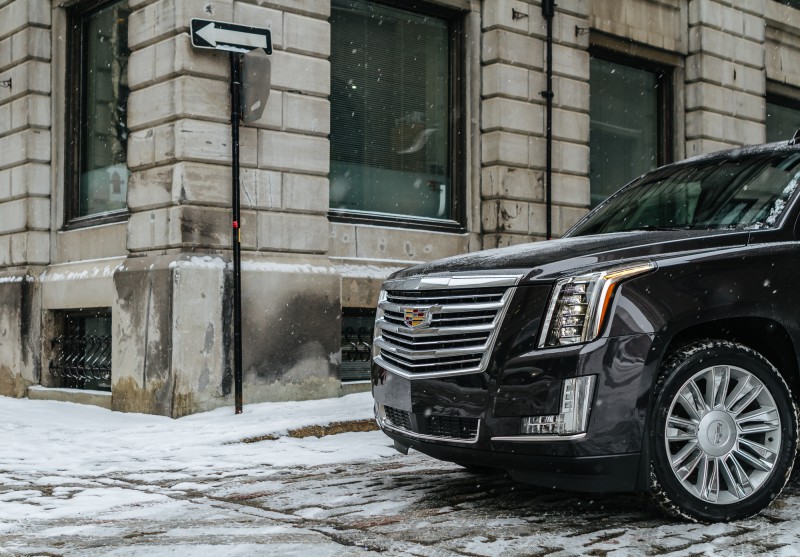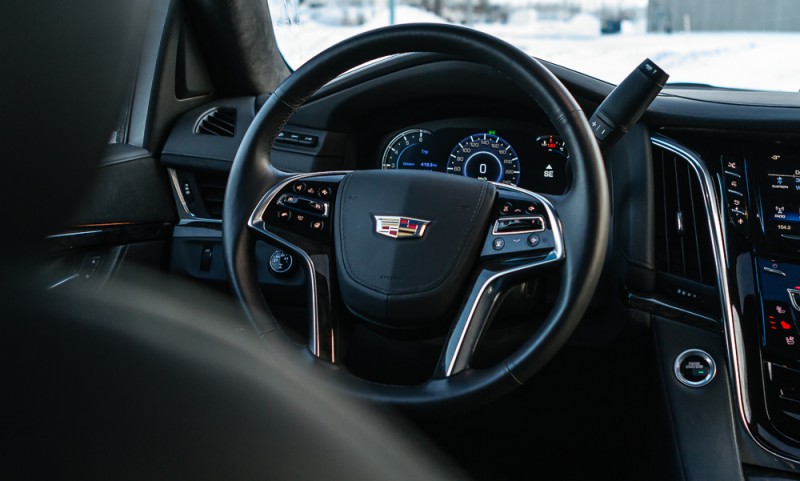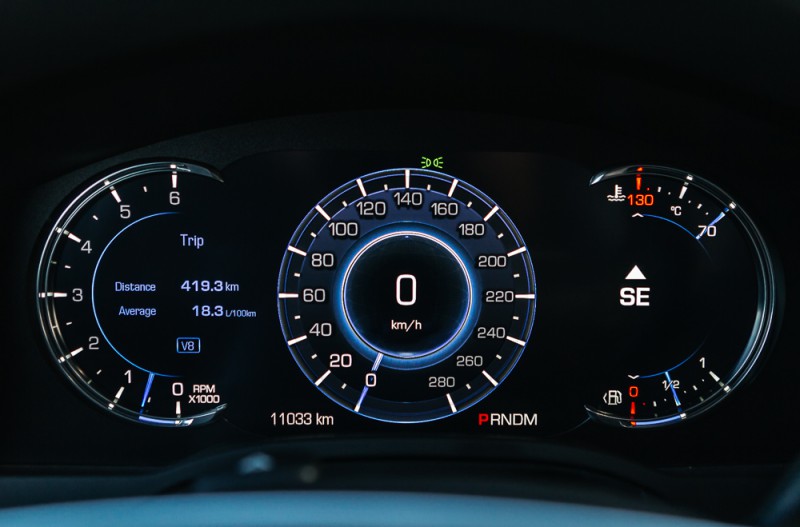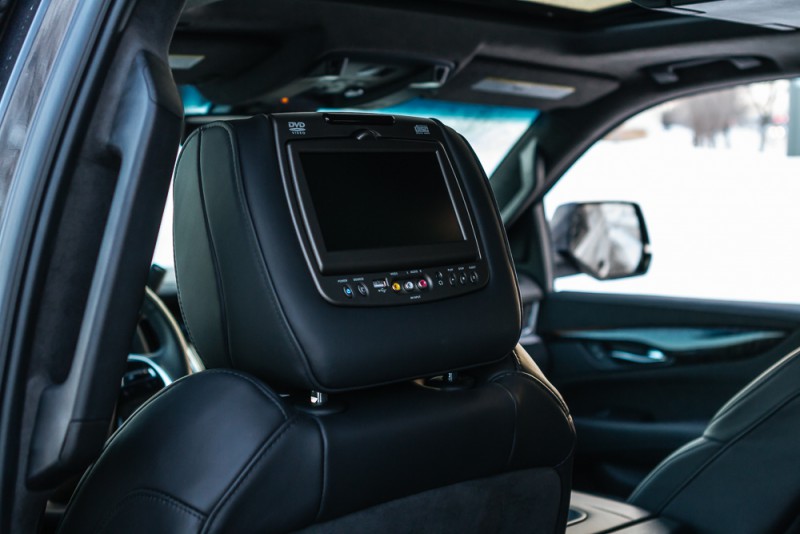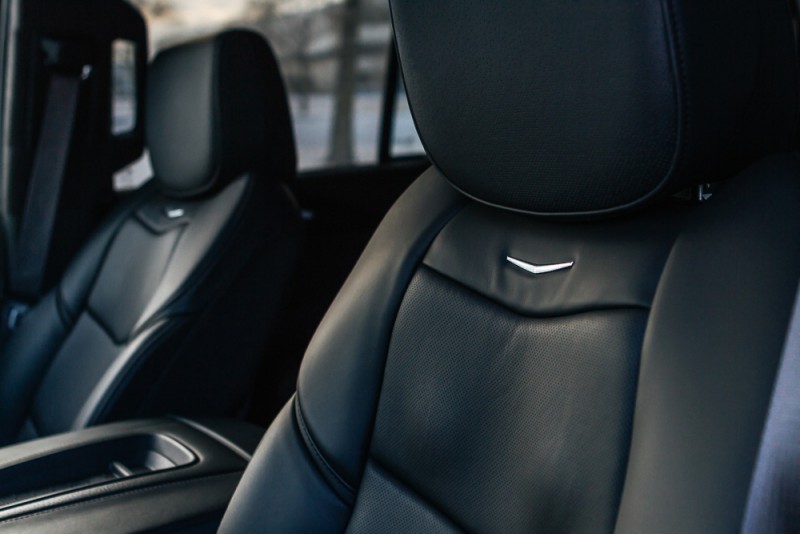 We have spent a lot of time inside Cadillac's Escalade as passengers and it was about time we got into the driver seat of one of their most iconic and successful vehicles. At first, the large proportions of the Escalade will seem intimidating because of Cadillac's focused design language with its sharp lines and boisterous edges have given the luxury SUV a large than life persona.
The Escalade is equipped with a 6.2L V8 engine that outputs 420-horsepower and 460 lb-ft of torque with two available driving modes. In "Tour" mode, the magnetic ride suspension is limber and accommodates to the imperfections of the road very well. Moreover, with technology like variable valve timing and active fuel management makes the seven-passenger Escalade an efficient vehicle.
When the SUV is in "Sports"mode the ride becomes rigid and the accelerator responsive. While the Escalade may not hit 0-60 km/h in exciting times, it is achieved in a respectable 6 seconds, which is still better than most vehicles in the same segment.
As for the interior, the Cadillac's focused approach continues. The cabin is enclosed with acoustic front glass, triple sealed inset doors, and Bose Active Noise Cancellation technology rendering the Escalade extremely quiet. At the front, the jet black leather heated/cooled seats are plush and it is complemented with multidirectional massage with 18-way adjusters for optimal comfort. The second row will similarly enjoy heated seats, as well as three 9-inch screens, two wireless headphones, 110-volt plug, and USB outlets. Finally, a 16-speaker Bose Centerpoint Surround Sound System provides a fantastic listening experience for everyone.
A vehicle of that size can be daunting to drive but with the bevy of safety features the Escalade is easily maneuverable. The lane keep assist, lane departure warning, lane change alert, rear cross-traffic alert, side blind zone alert, forward collision alert, adaptive cruise control, front and rear automatic braking, all contribute to an active driving experience for the driver. What we particularly appreciate is the Surround Vision that provides a 360-degree view of the exterior that facilitates parking in tight spots.
Since coming into production in 1999, the 2016 iteration of Cadillac's Escalade has finally come into its own.
Learn more about the 2016 Cadillac Escalade here.
Shot by Jon Carlo Tapia.