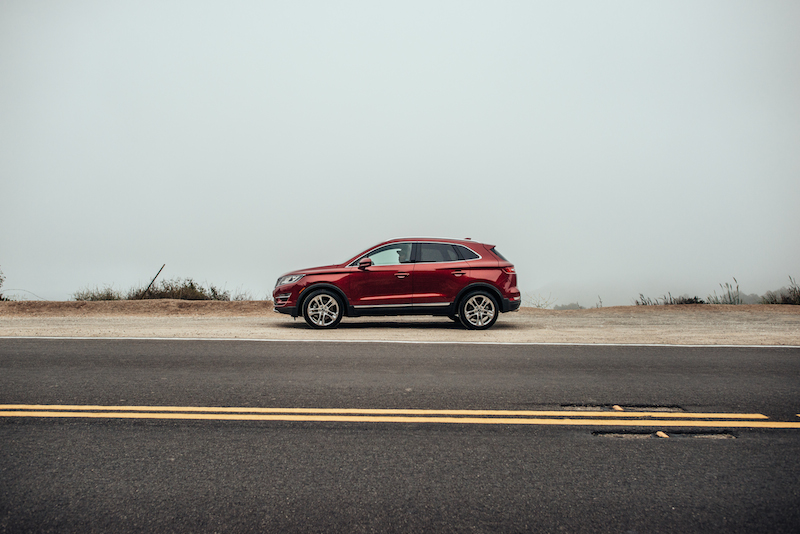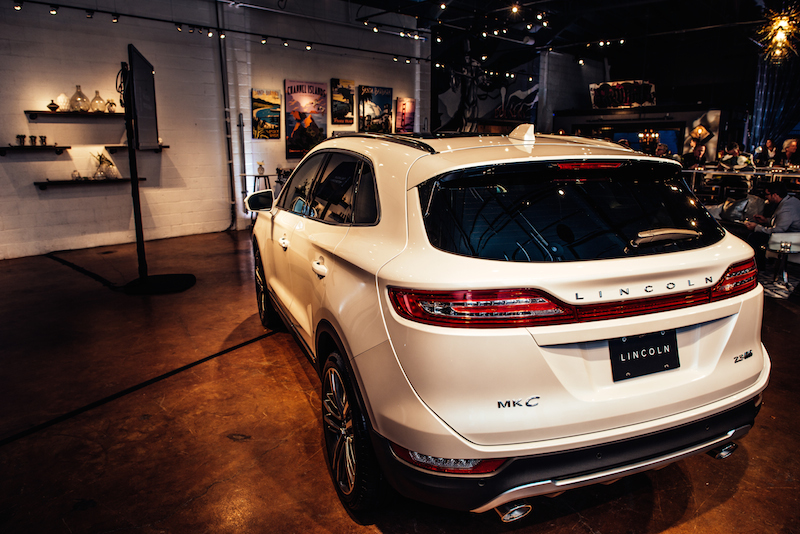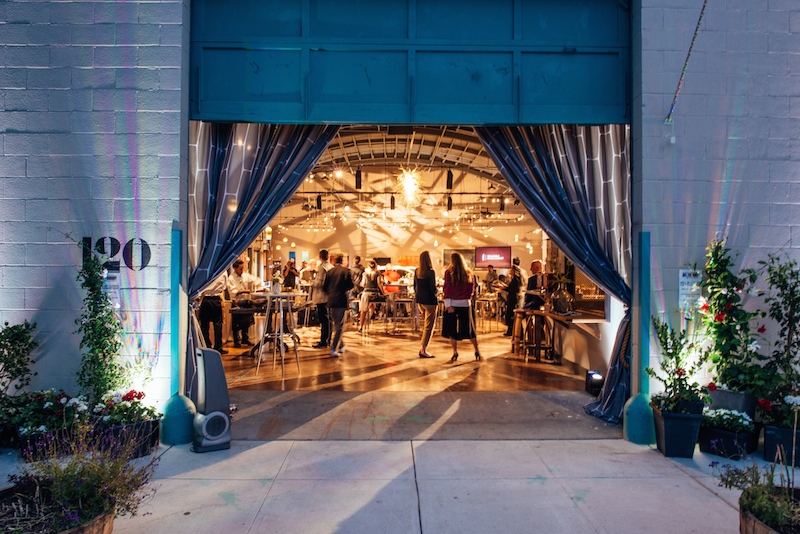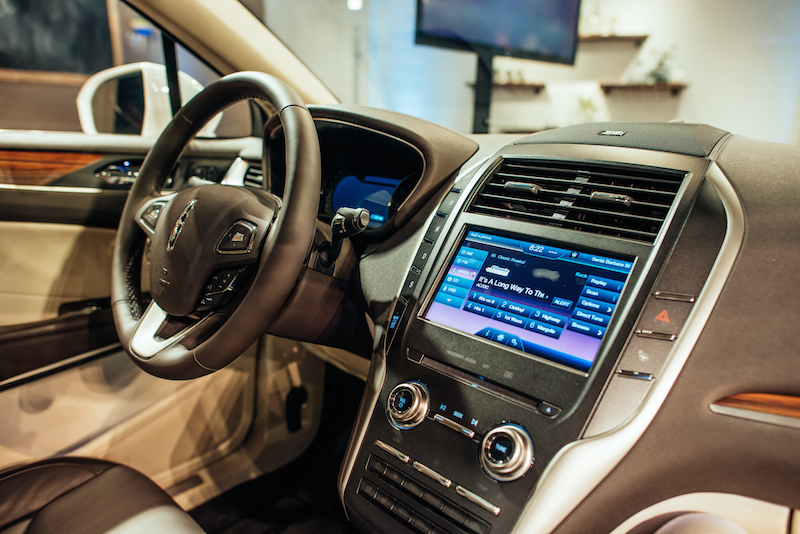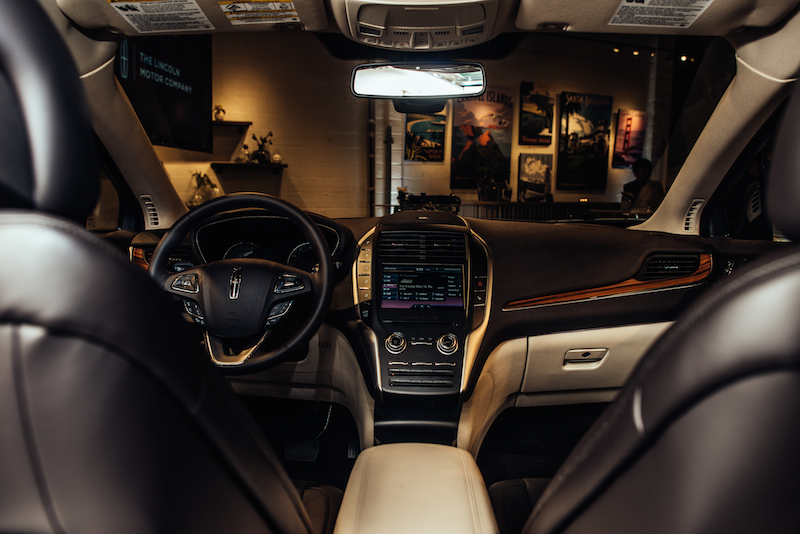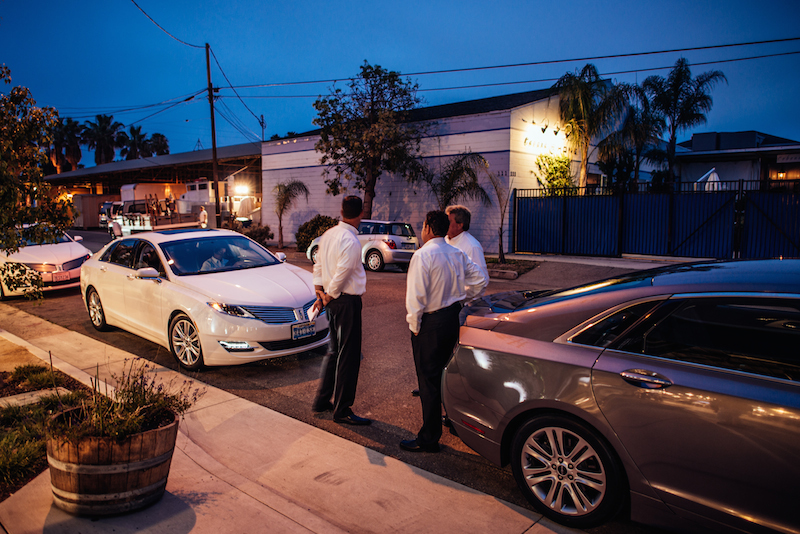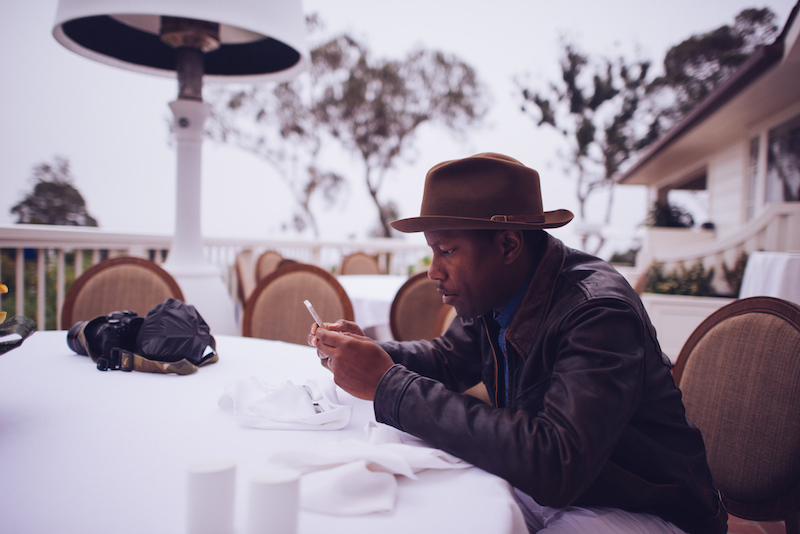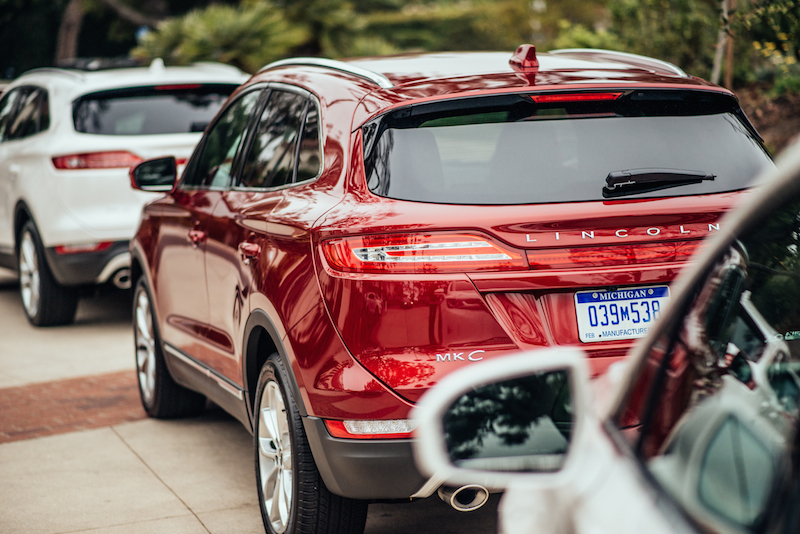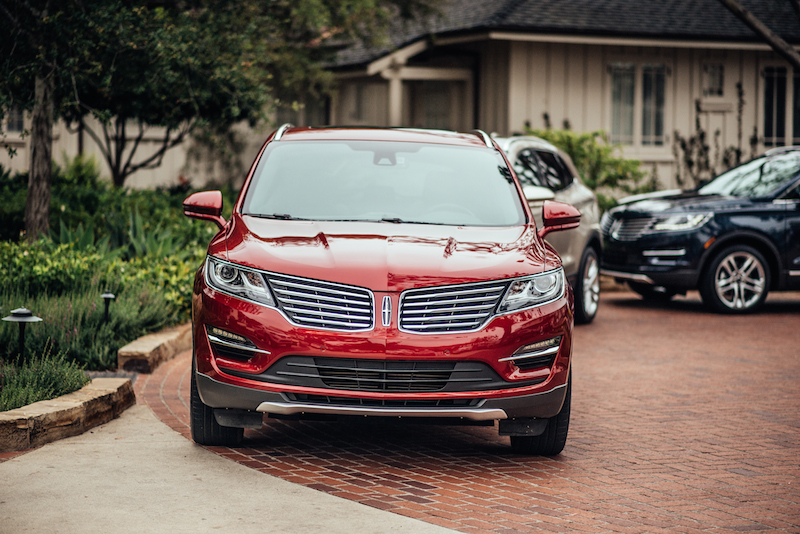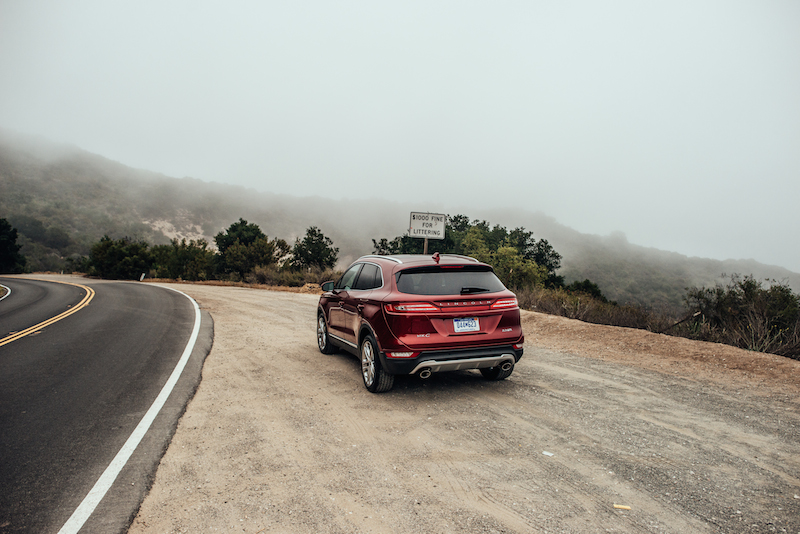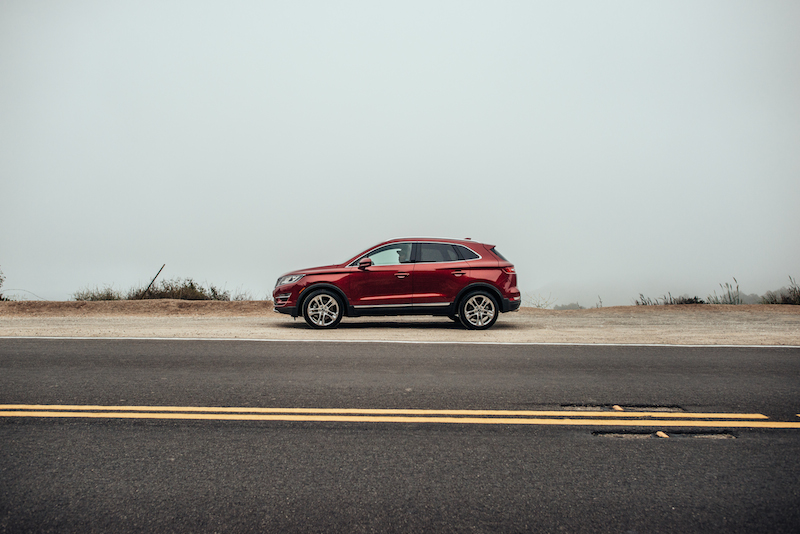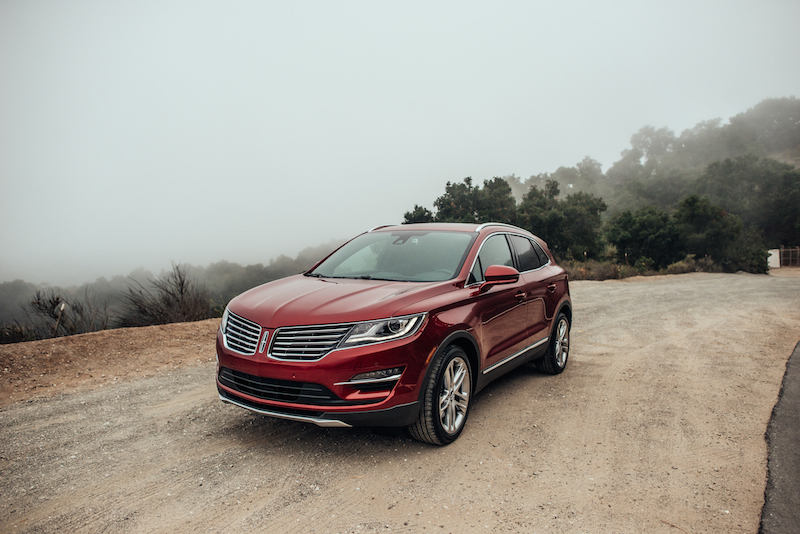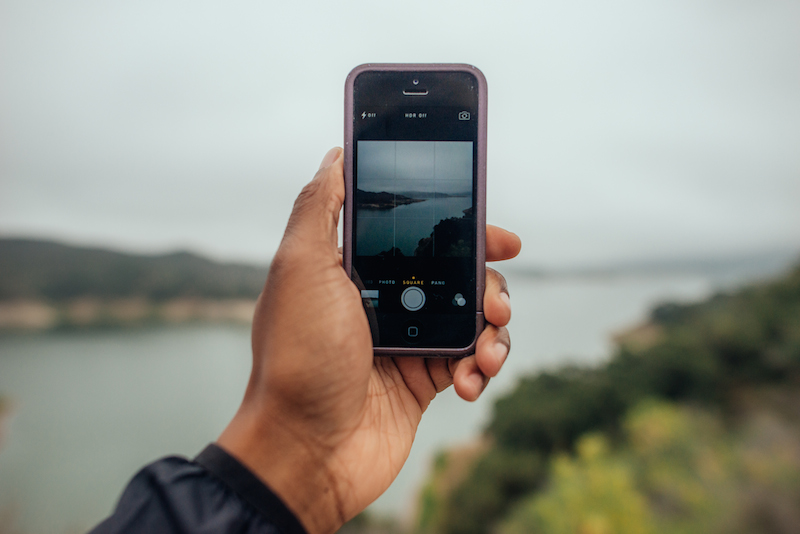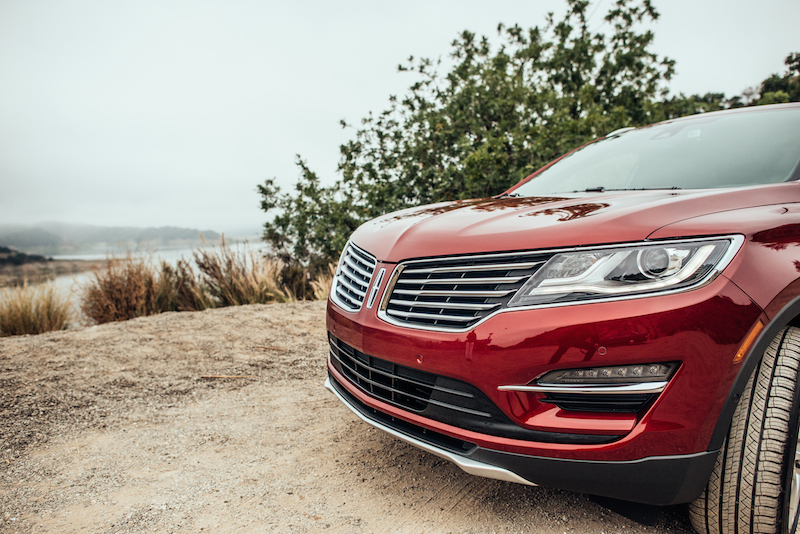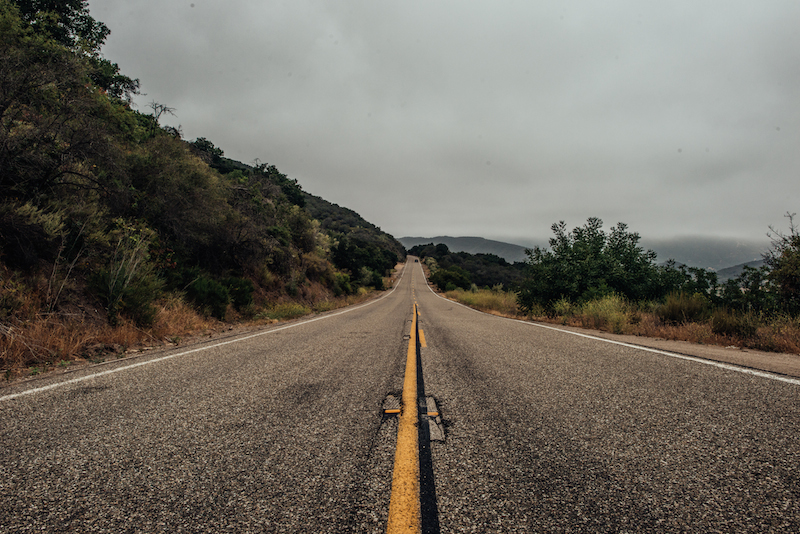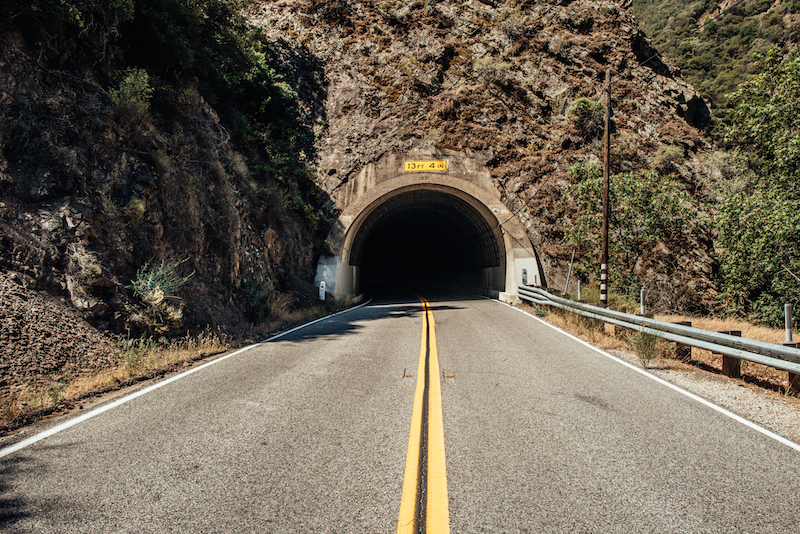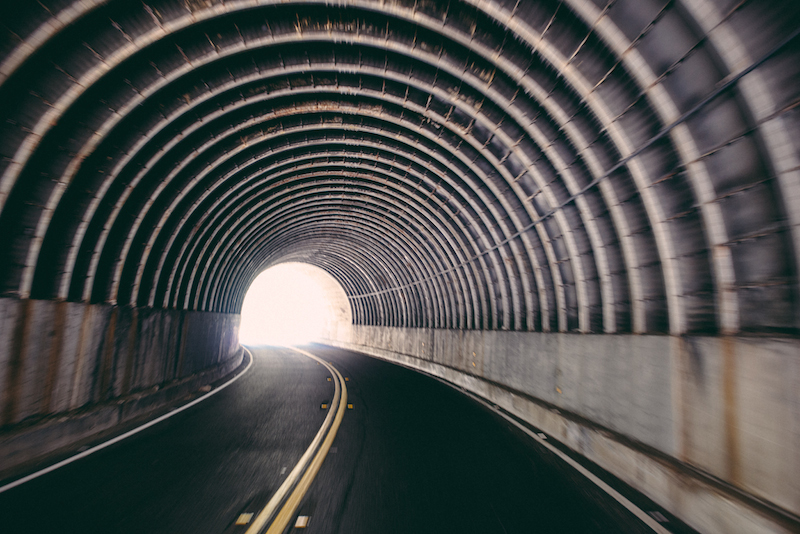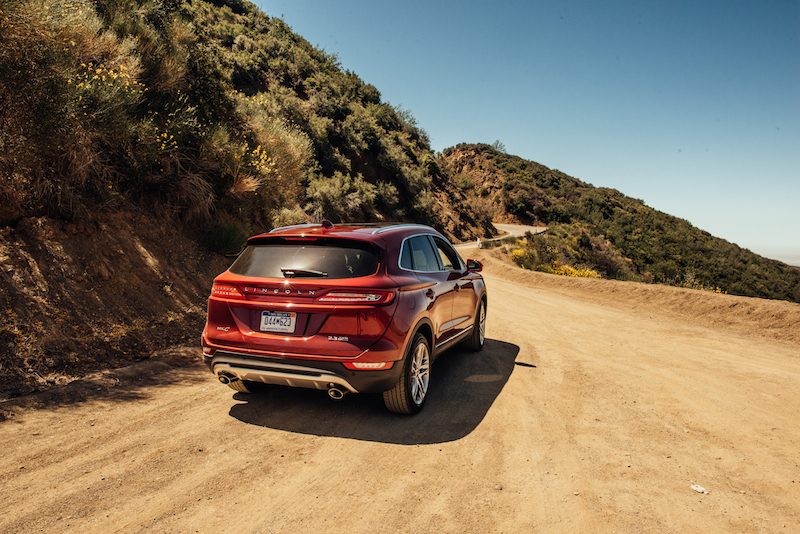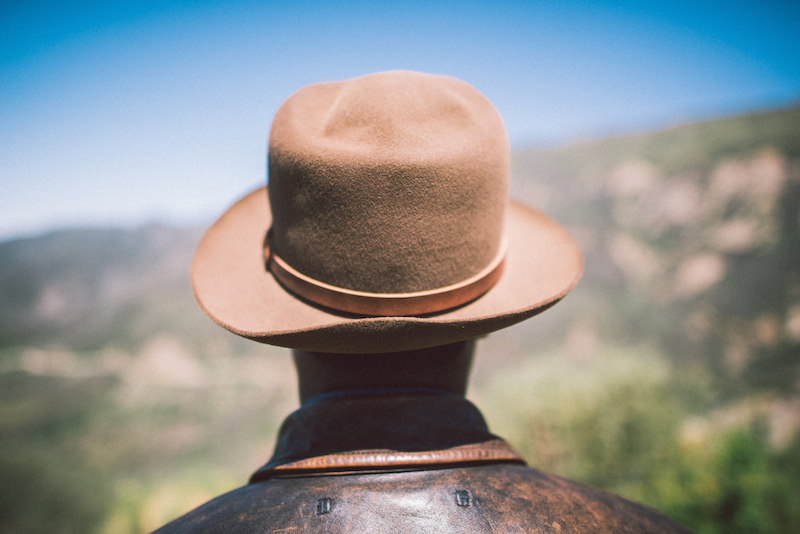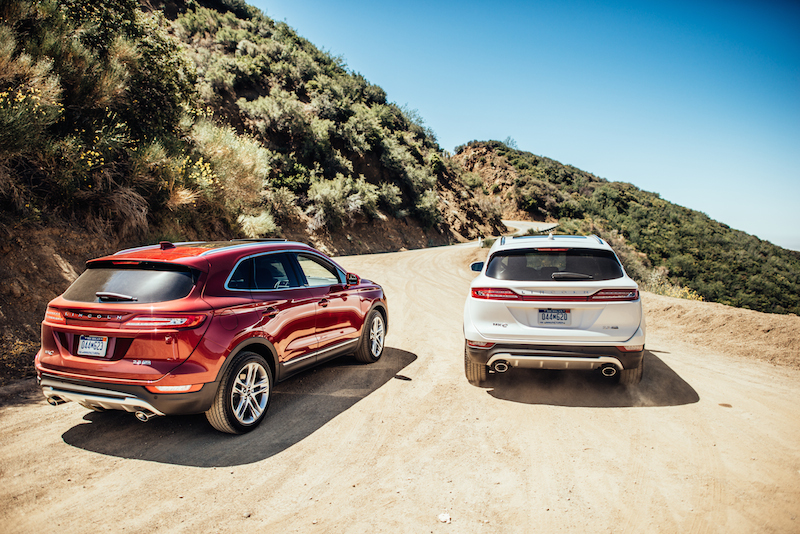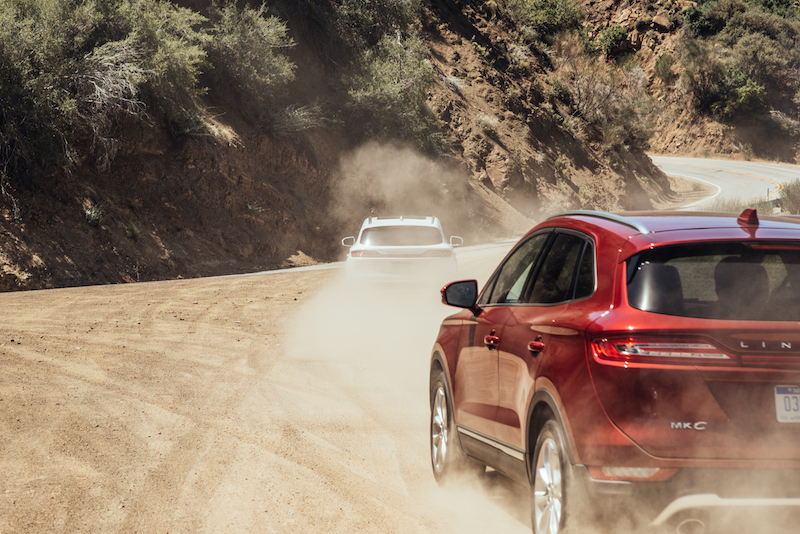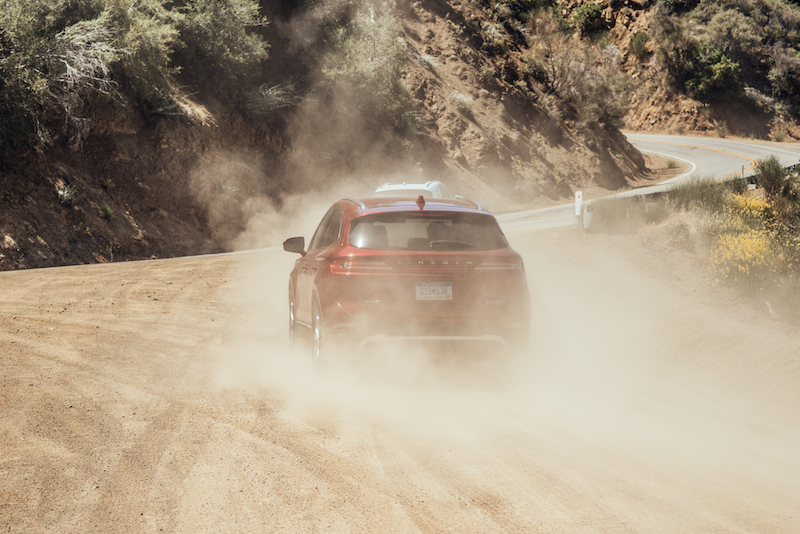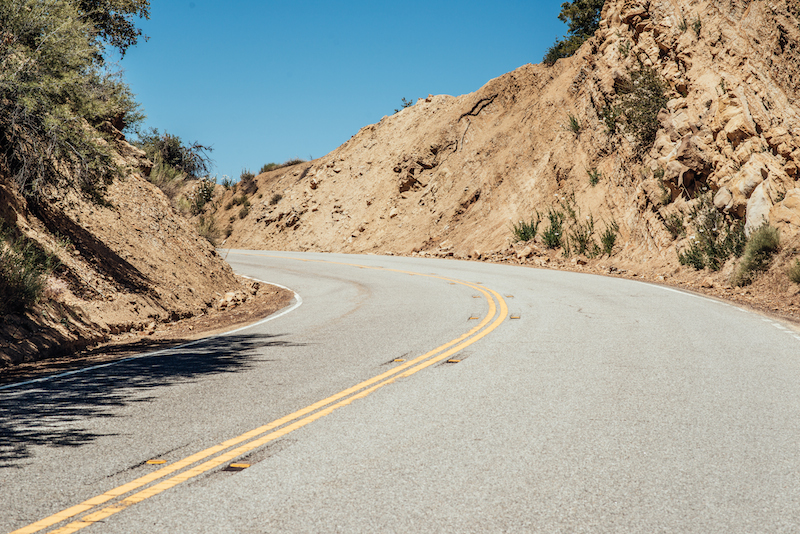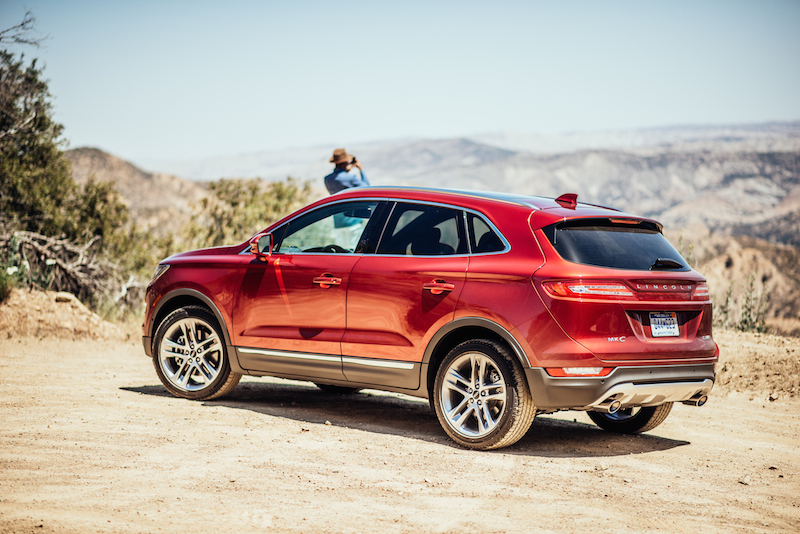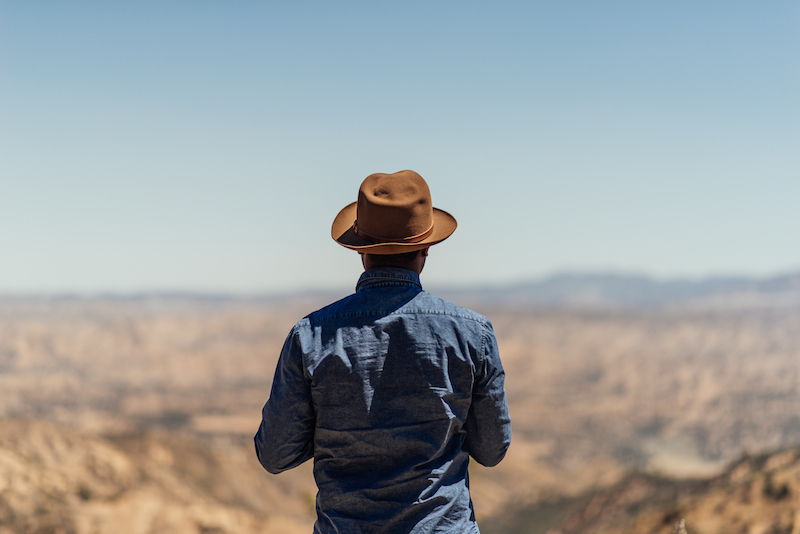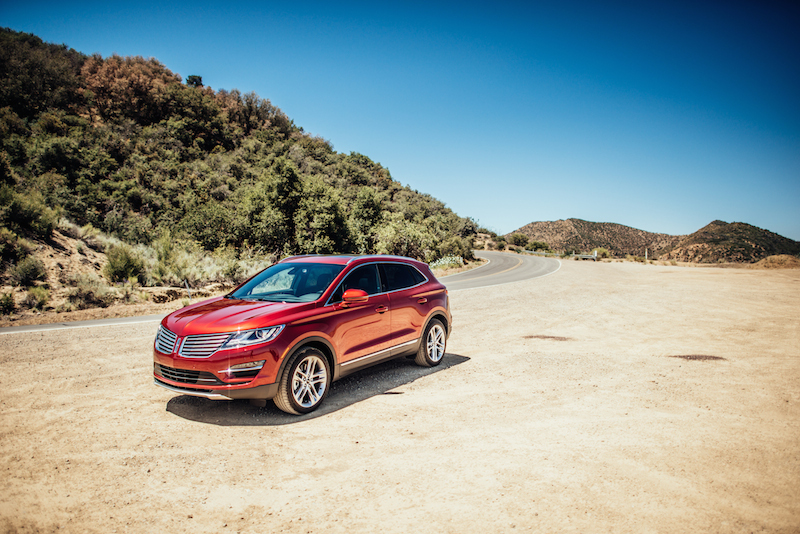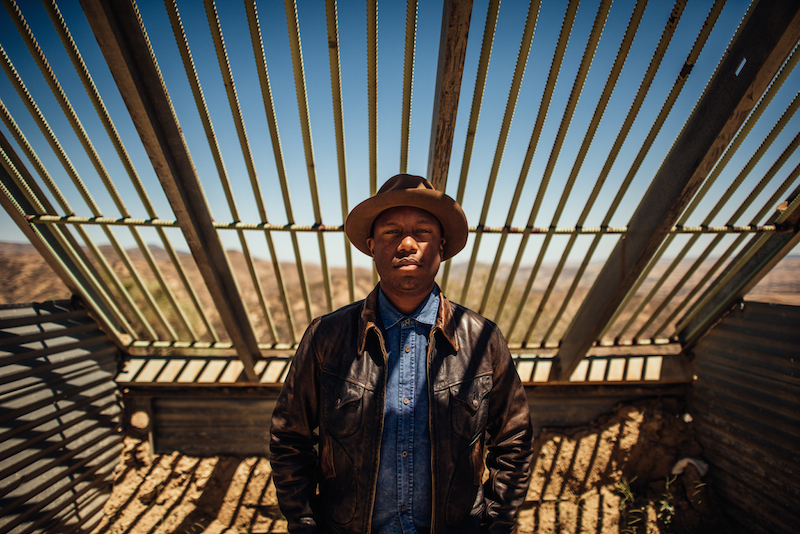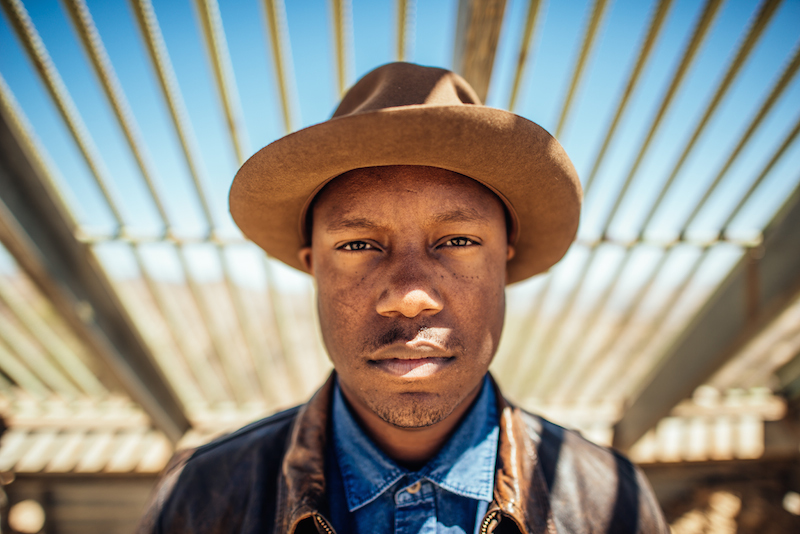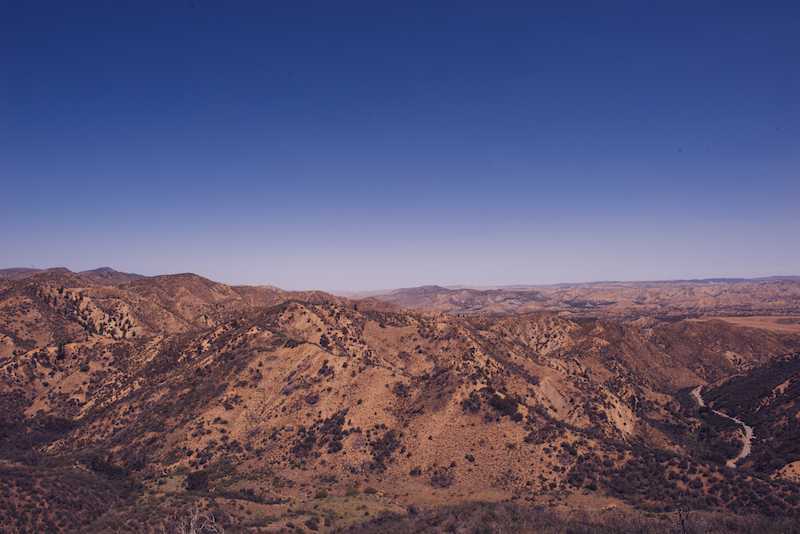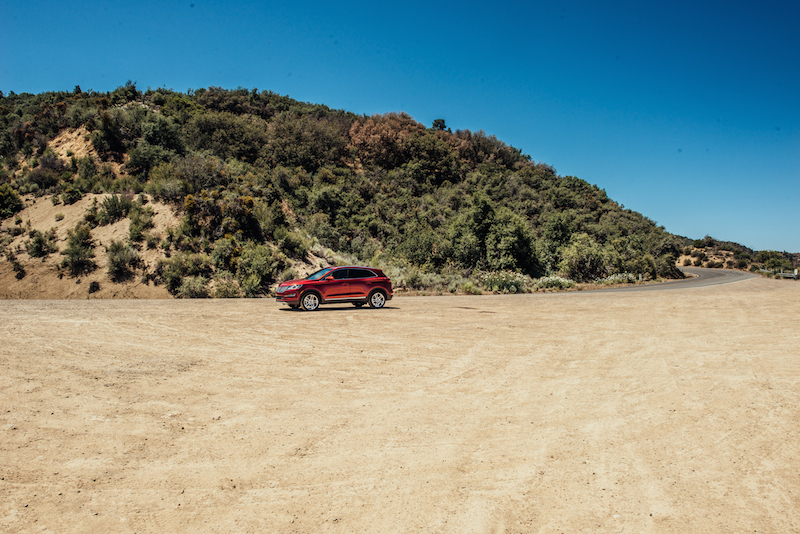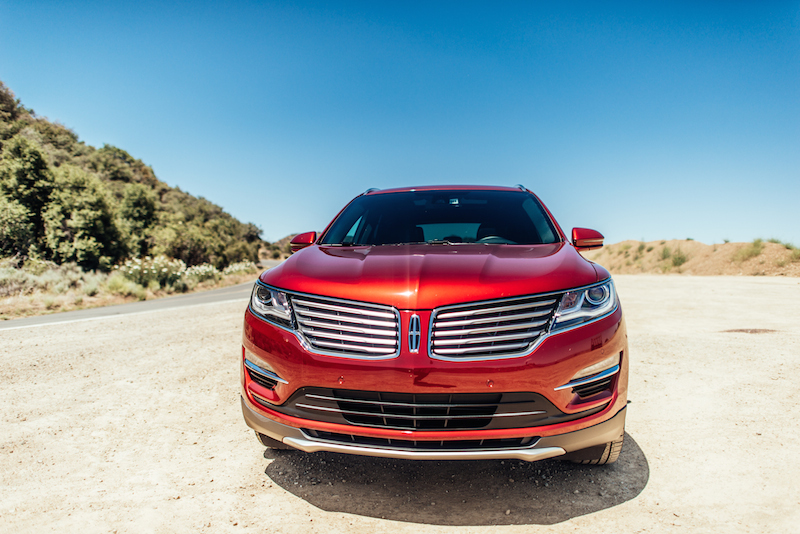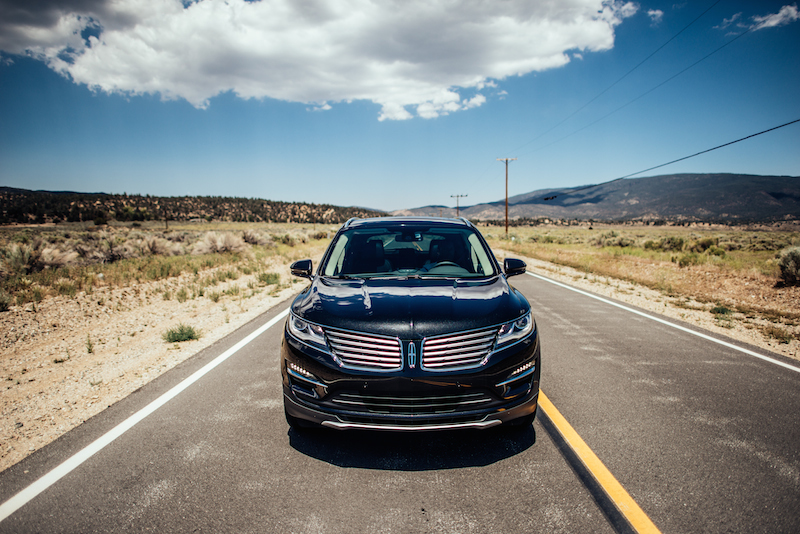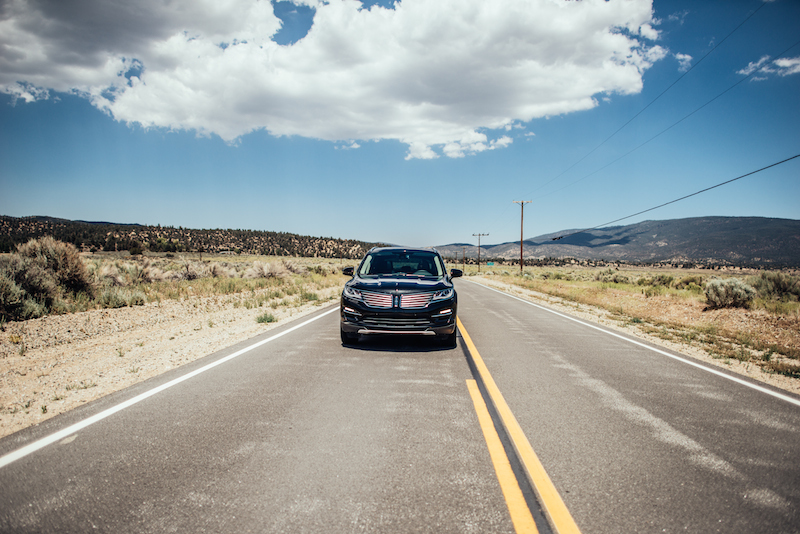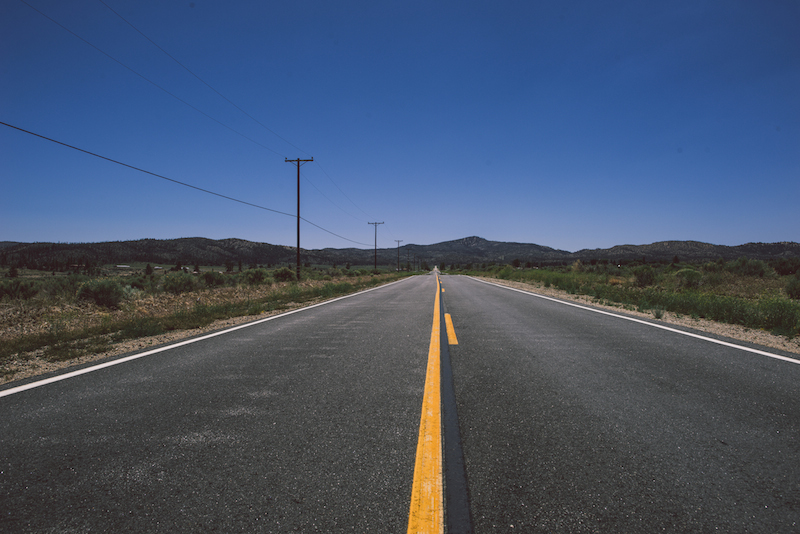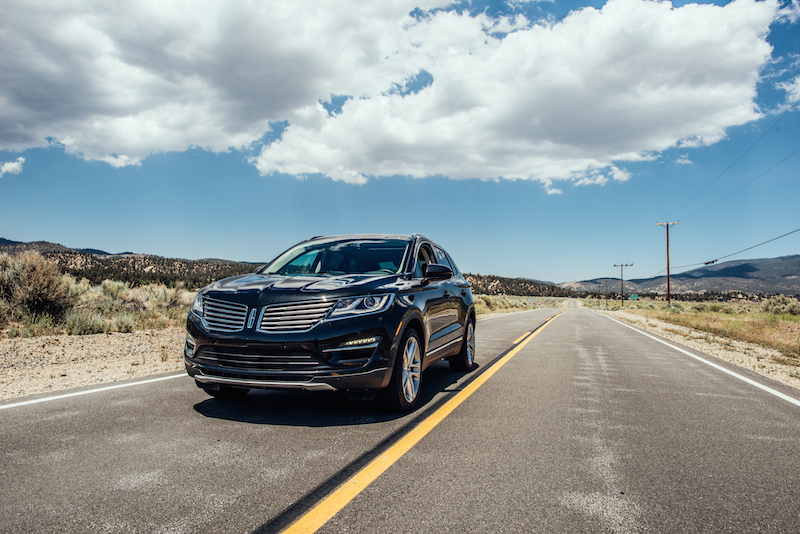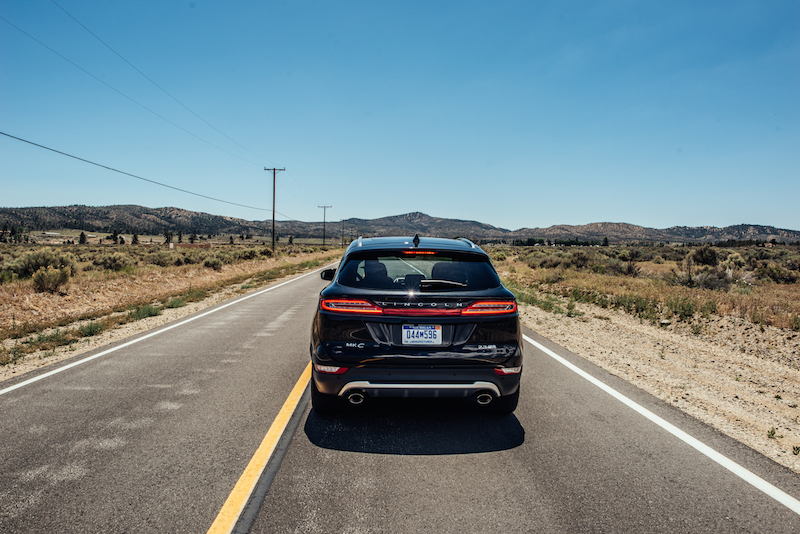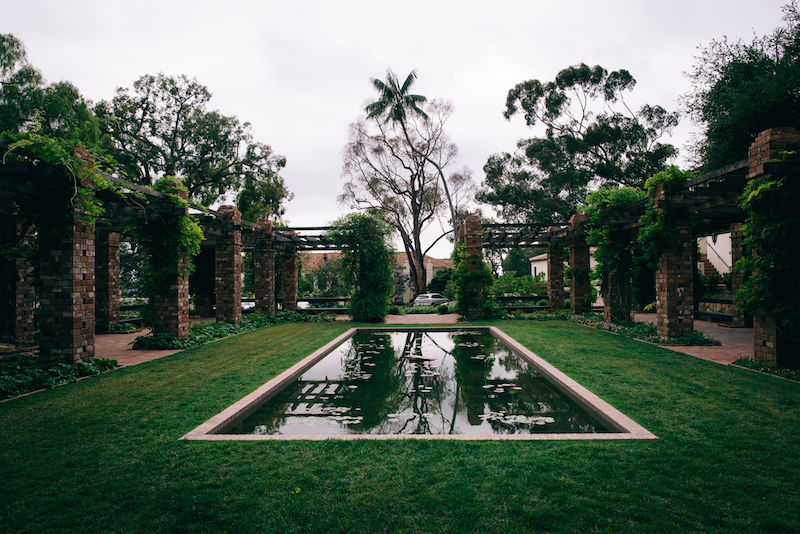 Last week we took the all-new 2015 Lincoln MKC, small premium utility vehicle on the road in Santa-Barbara. We took this opportunity to capture some moments with the new MKC. Santa Barbara was the perfect backdrop for such a ride. At first glance, the vehicle delivers a elegant design with hand touched craftsmanship.
The All-EcoBoost® achieves 285 horsepower and 305 lb.ft of torque which delivers performance but still gives you fuel-economy advantages.
One of our favorite features has to be the all-glass Vista Roof® It increases visibility and lets natural light fill the cabin, creating that great feeling of openness.
Lincoln introduced an all-new steering wheel on the MKC. At first, we were a bit skeptical of the smoothness of the steering wheel, after spending time with the designers we came to the conclusion that the steering  wheel was designed that way on purpose. They used a highly tactile, available Wollsdorf leather-wrapped wheel that offers a better feel and improved control for the driver.
We loved the open-pore wood trim, it truly gives the MKC a luxury look and feel, the design team really payed attention to detail. They used Deepsoft leather which is a non-embossed, chromium-free leather that undergoes a 16-hour softening process to give it a supple, natural feel.
"The Lincoln MKC was designed to capture the attention of a worldwide audience," said Matt Van Dyke, director, Global Lincoln. "Spirited, stylish and smart, it truly is one of the most exciting new products from Lincoln in years."
Photo's by Naskademini
For specs and details visit here.